It's throwback Thursday, and we're throwing it back to 1957 with a fun vintage giveaway! I highlight it here in this quick video, but if you're not in the mood to watch a video about creating videos (ironic, yes?), then scroll down and check out the pictures and enter to win!
In his keynote speech to the Mobile World Congress earlier this week, Mark Zuckerberg predicted that in a few years "the vast majority of the content that people consume online will be video."
The Facebook leader explained that a decade ago most of the content was text, then photos and now it's shifting to videos.
Zuckerberg's focus on videos isn't a huge surprise (we included videos as one of our Top 10 Online Marketing Trends for 2016). However, we also know that video creation takes time and can be intimidating for small businesses.
If you're excited about creating videos and want to get started but aren't sure how, you could be in luck!
We came across this old gem, "How to Take Better Home Movies" full of classic tips, and we're giving it away to one lucky winner!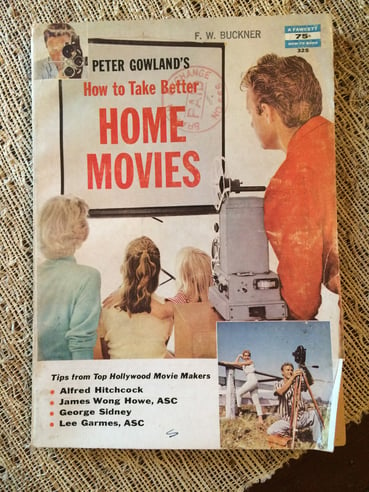 Granted, it's from 1957, but many of the advice is relevant today. Such as: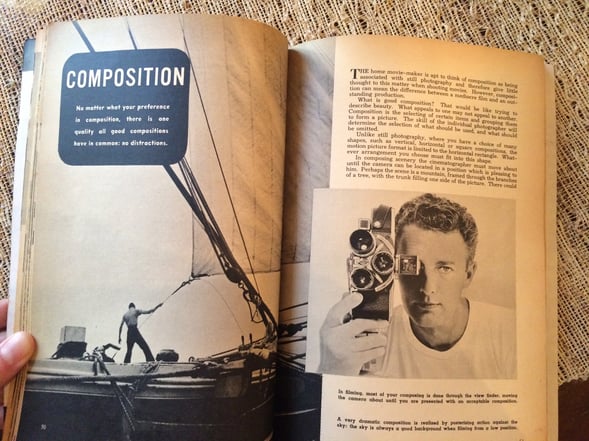 "No matter what your preference in composition, there is one quality all good compositions have in common: no distractions."
And this: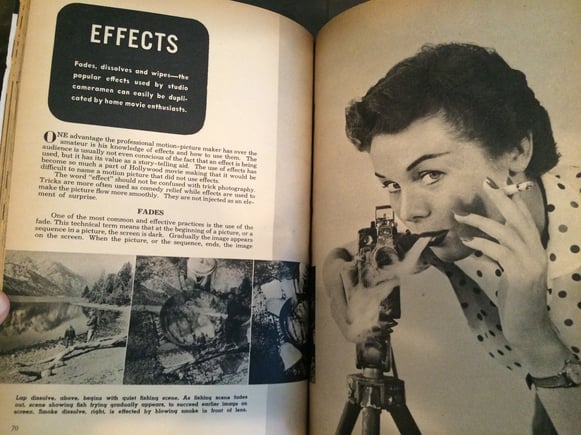 Effects: "Fades, dissolves and wipes - the popular effects used by studio comeramen can easily be duplicated by home movie enthusiasts."
*Common sense disclaimer we have to include: adWhite does not endorse smoking while creating video content. Or any content, for that matter.
The book also includes helpful information on editing, titles, and sound: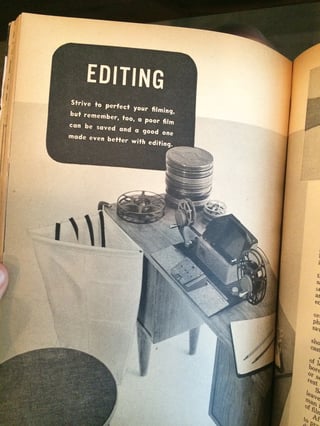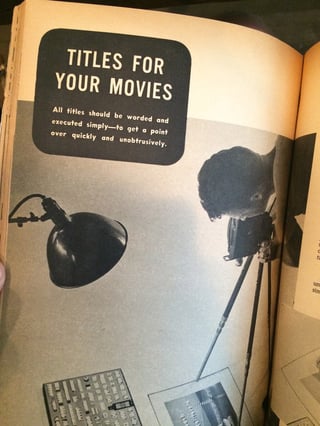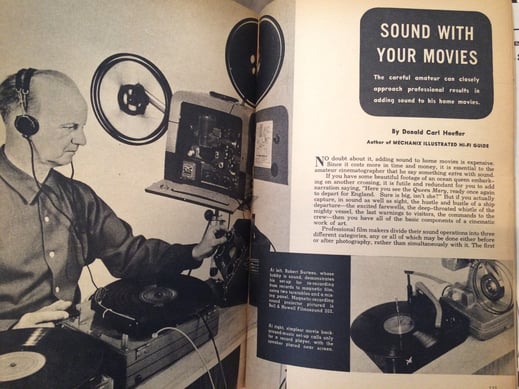 Finally, for any water-related businesses out there, you'll want to check out this chapter: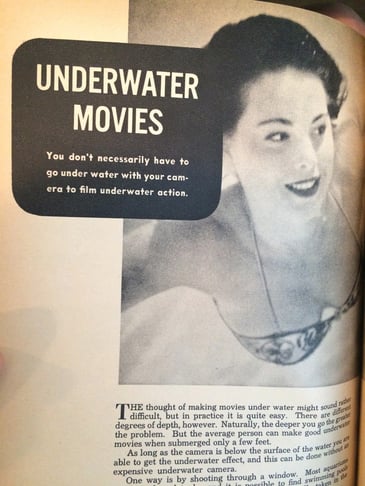 You Could Win!
The pricetag on this book says 75¢, but we're giving it away FREE to one lucky winner! Plus we'll throw in a little adWhite swag. Register by February 29th and you could be on your way to creating fantastic video content for your business, old school style. No purchase necessary, and we'll send it snail mail (1957 style). Won't it be fun to get something in the mail other than invoices?
If you aren't lucky enough to win, don't worry. adWhite offers free marketing assessments and would be happy to talk with you about your video content creation and how it fits with your overall inbound marketing strategy.
Oh and we promise we're on the cutting edge of technology, not stuck in 1957. We just like to have fun and recognize a gem when we see one. Pluse if you've read this far, we already like your sense of humor.