Blog
4 min read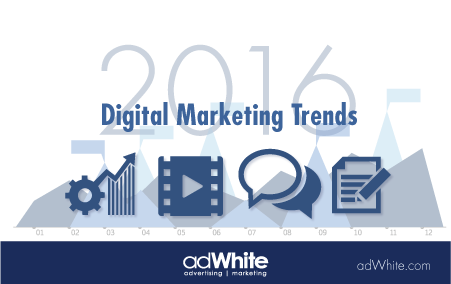 10 Small Business Digital Marketing Trends for 2016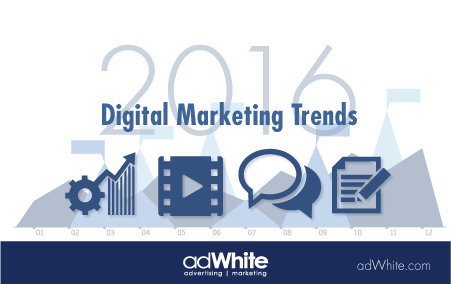 Happy New Year! Now is the time many of us feel optimistic and motivated for a fresh start. The holiday madness is over, and January provides a perfect opportunity to focus on updated goals and analyze whether your organization has the proper tools in place meet them.
If you're ready to make an impact in the New Year, check out our list of 10 small business digital marketing trends for 2016.
10 Small Business Digital Marketing Trends for 2016
1. Content is (still) King
Content marketing continues to dominate the digital marketing conversation for 2016, but with a more refined approach. Successful organizations have learned, often through trial and error, that the most effective way to market is by providing helpful, relevant and consistent information to customers.
A good content strategy grows brands in a natural, organic way. It builds trust and facilitates long-term relationships while encouraging business to tell personalized, engaging stories. If you don't already have a documented content marketing plan in place for 2016, what are you waiting for?
2. Marketing Automation
Although most large corporations have been doing it for years, many small to mid-sized companies are finally pulling the trigger on marketing automation software. It makes sense. Automation can dramatically increase an organization's efficiency and profitability by managing multiple marketing channels including websites, email, videos, landing pages, podcasts and social media all in one place. It not only saves you time, but can increase your customer base and overall profitability. If you're considering implementing marketing automation for your small business, 2016 just might be your year. It's hard to imaging a businesses successfully scaling without it. As they say, "Don't hate, automate."
3. Video Content
Video may have killed the radio star back in 1981, but these days videos are killing it as a powerful marketing tool. Videos a great way to show product demos, provide training and give customers insight into your brand personality.
One development coming down the pipes is that search engines may soon incorporate video ads into their search results. The majors, including Google and Yahoo, are testing it now, so once it's a reality videos will become an even more critical content tool. Position your business to leverage videos and use them effectively sooner rather than later.
4. Mobile Optimization
This one may seem like a no-brainer, but we included it because many business websites are still still not optimized for mobile use. Hard to believe, since according to Google mobile internet traffic surpassed desktop traffic in 2015. We all read, search, shop, watch videos and do pretty much everything on our phones today. If your website isn't optimized for mobile make it a priority for 2016.
5. Apps
Apps have the benefits of mobile optimization but provide an even greater ease of use for your customers. They allow users to interact directly with your brand without first having to go through a search engine. Google indexes apps so you have a greater chance of being found, and even more good news – while the expense of developing an app used to make it cost prohibitive for many small businesses, increased technology has helped lower those costs putting them within budget for many. Certainly worth researching to see if now is the right time for you.
6. Email Marketing
Nope, contrary to popular belief email marketing is NOT dead. Quite the opposite in fact. Today's most successful inbound marketers use targeted email campaigns to convert leads, create customers and build relationships. The key component that differentiates today's email marketing from dreaded spam is that the emails are carefully targeted and segmented.
Once your content is properly set up to help you capture email addresses you can use those to grow your customer base.
7. Marketing & Sales = ❤
Marketing and Sales are like the classic couple that thrives on drama. They're madly in love until they suddenly break up. Then they get back together. Repeat. They talk about each other behind the other's back. They know they need each another, but sometimes they just can't stand one another.
But for now anyway, it's back on!
And we're happy about it. Clearly it makes sense for marketing and sales to work closely together. After all, they're working toward a common objective. They share revenue goals, CRM metrics and although they focus on different parts they both utilize the same sales funnel.
Top organizations recognize that strong communication between Sales and Marketing leads to greater success for all. Now is a good time to analyze your current setup and strengthen your working relationship with Sales.
8. Focus on ROI
Proving a positive return on investment obviously isn't new for 2016, but with better tracking tools and automated software the expectations continue to increase. Everywhere we turn marketers share that ROI is a top focus for them this year.
Top leadership wants to see results and understand how you measure against your defined KPIs. They understand that not all metrics are the same, and that a large number of Facebook "likes" doesn't always convert to sales. They want hard numbers, so the more data you have to review the better marketer you'll be. Set clear goals and track them so you can analyze your ROI and continue to adapt.
9. Social Media
No shocker, social media continues to play a huge role in small businesses marketing. The current focus is to gain influencers while engaging and building relationships with your followers. Your competitors are likely placing targeted ads (including videos) on social media sites, so do your research here if you haven't already.
Keep in mind that your social media strategy should be targeted and in line with your overall marketing strategy. It's easy to throw away money on social media ads if you don't do your homework. And of course, because you're increasingly focused on ROI you'll want to make sure your social media marketing provides positive results.
10. Have Personality
Last but perhaps the most important marketing trend in 2016 – seek ways for your business's personality to shine! Tell stories, make compelling videos, interact on social media and delight customers. Surprise loyal clients with appreciation gifts. Make your blogs conversational. Nobody wants to read something that sounds like it was written by (and for) a robot. Have a sense of humor. Don't try to be something you're not. Think about why you got into your business in the first place. Remember that joy and passion and share it with others. Your customers are humans with real thoughts and feelings. Be one too.
What top marketing trend did we miss? Let us know what your business is focusing on in 2016.
Happy New Year!
Subscribe to email updates
Recent posts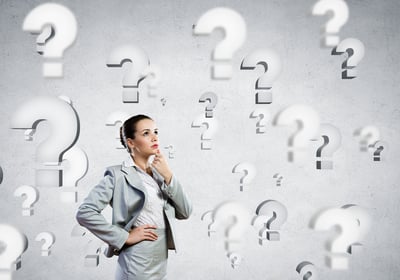 Related Articles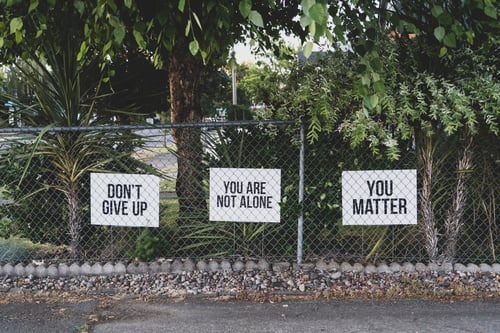 In the early days of the COVID-19 pandemic, when most of the United States was under some sort of stay-at-home order, businesses hoped that ...
Read More
Topics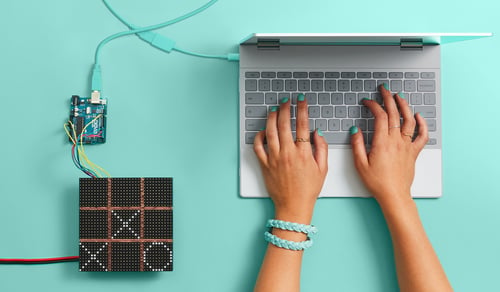 Hopefully you've been hearing the buzz about Inbound Marketing, and you know that attract-convert-close-delight isn't a dating metaphor! Her...
Read More
Topics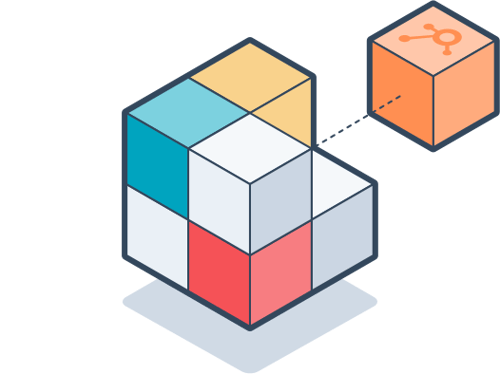 As a client account manager at adWhite, I spend a majority of my day working with various clients as a critical part of their marketing effo...
Read More
Topics