Blog
3 min read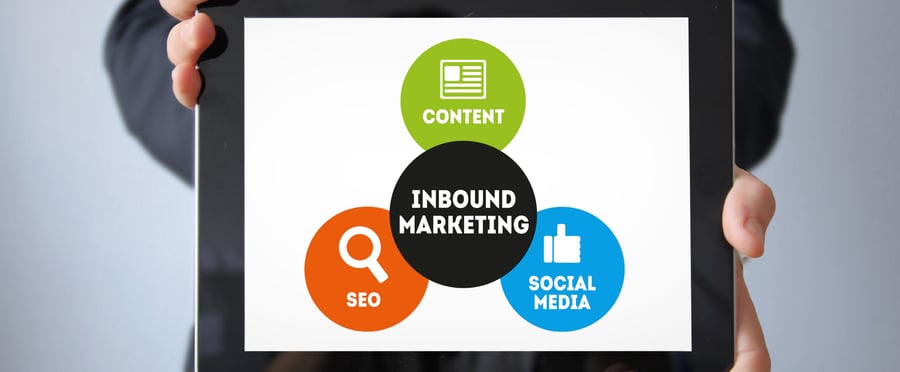 HubSpot Introduces New Features and Updates to Its CRM Platform
HubSpot's annual marketing shindig in Boston has grown over the years from 2,800 attendees bopping to Cyndi Lauper in its inaugural year in 2012 to 26,000 in 2019 listening to speakers such as Katie Couric, Melissa Gilbert, Jada Pinkett Smith, Jennifer Garner, Janelle Monae, and Joanna and Chip Gaines.
2019 was the last year that the customer relationship management (CRM) platform provider was able to host the conference in-person as last month's INBOUND 2021 was once again digital-only.
HubSpot had lofty goals for the Oct. 12-14 virtual gathering of global marketing leaders billing it as an "epic digital event that blows all others out of the water."
INBOUND 2021: Celebrity Speakers and New Features
While the breakout sessions, workshops and training available is worth the price of admission, HubSpot delivered on two other fronts at INBOUND 2021.
First, the speaker's lineup continues to draw A-list talent including:
Oprah Winfrey as the lead speaker ("Lessons Learned on the Road to Success")
Film director Spike Lee ("Drawing Ambition Out of Yourself and Others")
Chef and foodie personality David Chang ("The Secret Ingredient to Turning Your Passion into a Business")
Secondly, for many attendees the real star of the show is HubSpot's annual announcement of new features and upgrades and INBOUND 2021 did not disappoint with the unveiling of a new native payment processing, a new enterprise tier of its Operations Hub, custom surveys, and customer portals.
"A CRM is no longer just a sales tool, it's the heart of scaling companies. As such, a CRM platform must be easy to adopt, align, and adapt — flexible enough to unite teams and unbridle customer insights, empowering businesses to grow bigger, faster, and stronger, no matter what challenges may arise," said Yamini Rangan, CEO of HubSpot. "That can't be achieved with a CRM platform that is cobbled together through acquisition. At HubSpot, we're invested in crafting our CRM platform in-house to enable customization without complexity. These updates ensure that each customer can customize their usage of the HubSpot platform in a way that allows their team to thrive."
HubSpot's CRM Platform: Connected, Customizable & Customer-Centric
HubSpot's theme with its new updates and features this year is the "3 C's" with a promise of a more connected, more customizable, and more customer-centric CRM platform.
"Each of these features has been crafted with a specific goal in mind," said Lou Orfanos, GM and VP of Sales Hub. "HubSpot has watched CRMs become more complex and rigid, which only slows teams and detracts from performance. By building products with the clear goals of customization, connection, and a customer-centric approach, we've been able to deliver powerful features that can be formed to fit any business."
Let's look a bit closer at these "3 C's":
A More Customizable CRM Platform
HubSpot's latest improvements give account admin control to customize including:
Business Units

allows Marketing Hub Enterprise customers to manage multiple bands across a single HubSpot portal.

Association Improvements

(now in public beta) which allows you to associate multiple companies to a contact, deal, or ticket record. Professional and Enterprise tier users can also create association labels to describe the relationship between associated records, and run lists or workflows based off those labels.

Admin Features

with enhanced permission sets, user impersonation, audit logging, and signature management.
In addition, HubSpot announced an all-new sandbox environment available to all Enterprise customers that allows account admins and developers to test, experiment, and iterate before deploying changes to the broader organization or customer base.
A More Customer-Centric CRM Platform
Perhaps the biggest buzz of INBOUND 2021 comes from the launch of HubSpot Payments, the company's new native payment option.
Currently in beta, and available in the U.S. only, HubSpot Payments links can be embedded into emails, quotes, websites, and live chats.
HubSpot is waiving fees on the first $50K of ACH transactions processed through HubSpot Payments each month as an incentive to try the new feature.
Other new updates include:
Customer portals

(now in beta) which allow customers the ability to view and manage support tickets and explore knowledge base.

Custom feedback surveys

allow customers to get the exact feedback they want, using a diverse array of question types and unlimited responses.
A More Connected CRM Platform
On Nov. 1, 2021, HubSpot began offering Operations Hub Enterprise for purchase alongside the Operations Hub Free, Starter, and Professional released earlier in the year.
Operations Hub Enterprise will have a new business intelligence feature called datasets which will allow analysts and operations teams to curate collections of data -- including calculations, and pre-selected fields – for downstream users to build reports on, enabling more connected and consistent reporting.
Another plus is that Operations Hub Enterprise can be integrated with Snowflake, an industry-leading data warehouse.
HubSpot also announced the release of a custom behavioral events API, which allows Marketing Hub Enterprise customers to track and report on key behavioral data.
Finally, HubSpot's custom report builder has been improved with the ability to build bespoke reports with CRM data including contacts, companies, and deals – plus custom objects, behavioral events, and campaigns all in one place.
As a platinum partner of HubSpot, adWhite relishes the opportunity to put these new HubSpot CRM platform features into play.
Contact us today to find out how we can craft an inbound marketing strategy that can increase your sales and strengthen your relationship with your customers.
Subscribe to email updates
Recent posts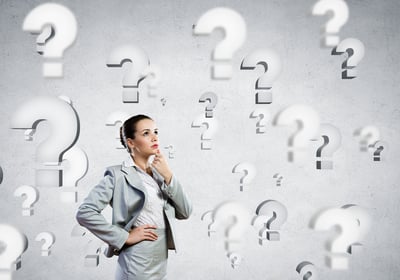 Related Articles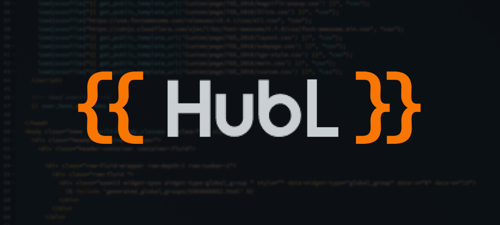 The HubSpot design manager and its default modules are a handy way for HubSpot customers to package and deliver content and marketing tools ...
Read More
Topics
Have you heard about HubSpot's CRM? It really is free and it really is awesome. I'm running across more and more prospects every day who are...
Read More
Topics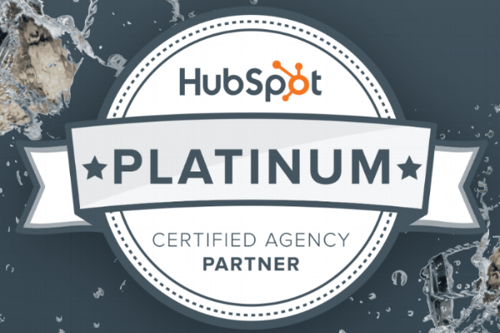 adWhite is proud to announce to our clients that we have achieved the HubSpot certified Platinum Agency level. We are one of only 7.2 percen...
Read More
Topics