Blog
4 min read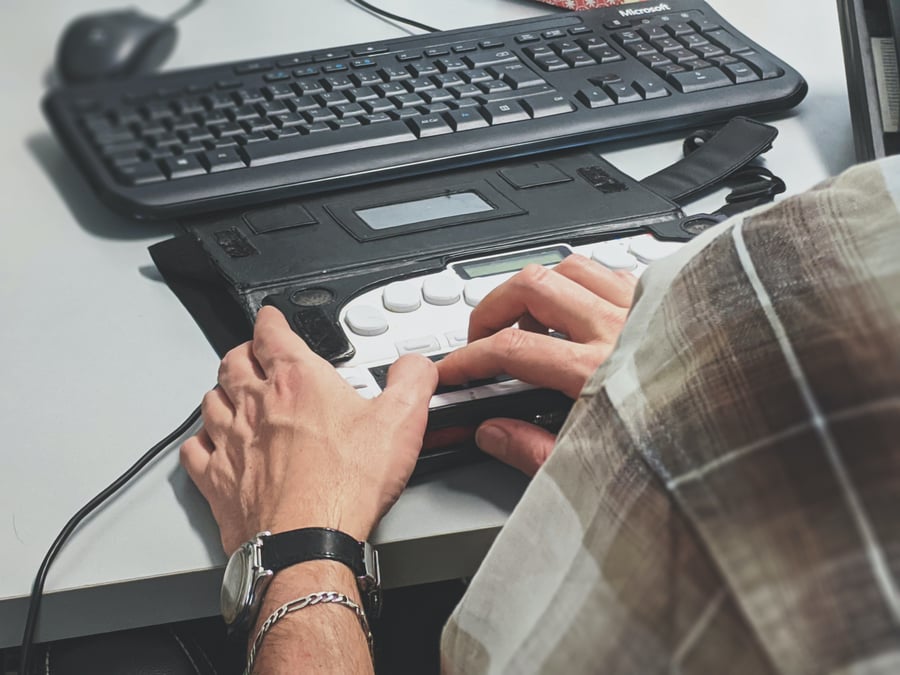 The History and Importance of Website Accessibility Standards
Making sure your business website is accessible to those with disabilities is not only morally and ethically the right thing to do but it can help you avoid legal trouble while building brand loyalty by making your products and services easily available to all.
"The power of the Web is in its universality. Access by everyone regardless of disability is an essential aspect," said Tim Berners-Lee, inventor of the World Wide Web and director of the World Wide Web Consortium (W3C), an international community that develops Web standards.
Forbes magazine calls web accessibility and ensuring your content can be consumed by all people one of the "most important issues facing online businesses today".
Ryan Robertson, writing for Forbes, says that "established brick and mortar companies generally command a firm understanding of how the Americans with Disabilities Act (ADA) affects their business operations. But for online companies, the needs of those with disabilities are often overlooked. However, times are changing, and online businesses have a greater responsibility than ever to prioritize their website accessibility."
The Importance of Website Accessibility Standards
One in five U.S. adults lives with a disability, and worldwide some 1.5 billion people have an issue with mobility, cognition, hearing, or vision.
Not only is reaching this audience a moral imperative, but not addressing accessibility issues with your website can lead to a loss of business.
A 2016 Click-Away Pound Survey found that:
82 percent of customers with access needs would spend more if websites were more accessible.
71 percent of disabled customers with access needs will click away from a website they find difficult to use.
The estimated loss in business from those disabled customers who click away from a difficult website to use is $14.4 billion per year in the United Kingdom alone.
It is not only the potential for lost business, but some businesses have been hit directly with lawsuits for not having accessible websites.
According to accessiBe, which offers AI-driven Web Content Accessibility Guidelines (WCAG) and ADA compliance solutions for websites, the number of ADA Web accessibility lawsuits jumped 183 percent from 2017 to 2018, and even went up 12 percent in 2020 despite the COVID-19 pandemic.
Past cases in the courts include:
"Many SMBs are also at risk of litigation if their sites aren't properly accessible," said Gal Vizel, CMO at accessiBe.
Current Web Accessibility Standards
Perhaps adding to the confusion of this often-contentious issue, in both business and disability communities, is the clear lack of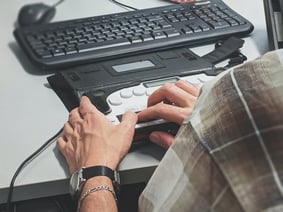 federal guidance on website accessibility and ADA compliance.
"This gap has been left to the courts and state legislatures to fill. While it is uncertain, most expect the Biden administration's Department of Justice to adopt rules based on the Web Content Accessibility Guideline (WCAG)," says the group Accessibility.works.
The WCAG is an internationally recognized set of guidelines for digital accessibility established and managed by the W3C.
"The de facto standard in the U.S. – recognized (yet not set) by the DOJ, the courts, and advocates is the WCAG 2.0 A, AA," says Accessibility.works. "Version 2.1 emerged in 2018 and website owners are now being held to this standard."
WCAG 2.1 includes the following main principles:
Perceivable: Information and user interface components must be presentable to users in ways they can perceive.
Operable: User interface components and navigation must be operable.
Understandable: Information and the operation of user interface must be understandable.
Robust: Content must be robust enough that it can be interpreted by a wide variety of user agents, including assistive technologies.
"Following these guidelines will make content more accessible to a wider range of people with disabilities, including accommodations for blindness and low vision, deafness and hearing loss, limited movement, speech disabilities, photosensitivity, and combinations of these, and some accommodation for learning disabilities and cognitive limitations; but will not address every user need for people with these disabilities. These guidelines address accessibility of web content on desktops, laptops, tablets, and mobile devices. Following these guidelines will also often make Web content more usable to users in general," says the authors of the guidelines.
The History of Web Accessibility Standards
From the earliest days of the internet, web accessibility guidelines were being formulated with Gregg Vanderheiden releasing one of the earliest in January 1995 on the heels of the 1994 Second International Conference on the World-Wide Web.
What followed was a hodgepodge of web accessibility standards and guidelines with more than 35 developed by different organizations and authors.
The road to WCAG 2.1 looks like:
The University of Wisconsin-Madison published the Unified Web Site Accessibility Guidelines, a compilation of the previous standards
Version 8 of the Unified Web Site Accessibility Guidelines, published in 1998, became the starting point for W3C/s WCAG 1.0.
WCAG 1.0 was published on May 5, 1999, and consisted of 14 guidelines, each of which explains a general principle of accessible design.
In February 2008, the WCAG Samurai group published corrections and extensions to WCAG 1.0.
In December 2008, WCAG 2.0 was published with 12 guidelines organized under four principles.
In 2012 WCAG 2.0 was accepted by the International Organization for Standardization as an ISO International Standard (ISO/IEC 40500:2012).
WCAG 2.1 was put in place on June 5, 2018, with the aim to improve accessibility guidance for three main groups: users with cognitive or learning disabilities, users with low vision, and users with disabilities on mobile devices.
WCAG 2.2 is a working draft and is scheduled to be finalized sometime in 2021.
"The Web must be accessible to provide equal access and equal opportunity to people with diverse abilities. Indeed, the UN Convention on the Rights of Persons with Disabilities recognizes access to information and communications technologies, including the Web, as a basic human right," says the W3C. "Accessibility supports social inclusion for people with disabilities as well as others, such as older people, people in rural areas, and people in developing countries."
Making Your Website Accessible Can Benefit All
Making a website accessible can benefit all users and not just those with disabilities.
The W3C says there is a strong business case for accessibility which can overlap with other best practices including:
Mobile web design
Device independence
Multi-modal interaction
Usability
Design for older users
Search Engine Optimization (SEO)
At adWhite our focus is not only on making our own website accessible to all but to helping ensure our client's websites are compliant with the current website accessibility standards. If you need our assistance, please reach out. We have an excellent solution that is easy to install and manage.
Subscribe to email updates
Recent posts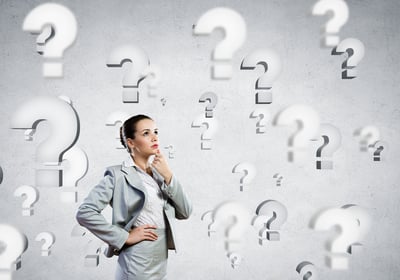 Related Articles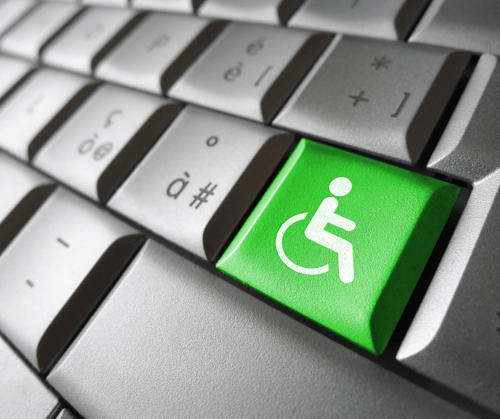 Web accessibility is becoming an extremely important topic in our digital-first world as the number of internet users with disabilities arou...
Read More
Topics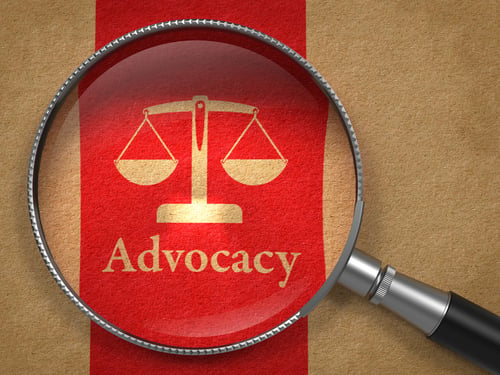 Businesses across America, from Domino's Pizza to Home Depot to Wells Fargo have been the targets in recent years of web accessibility lawsu...
Read More
Topics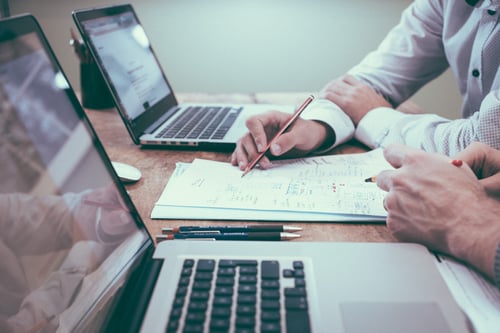 Google will complete an algorithm update by the end of August 2021 that will incorporate new user experience (UX) metrics into its page expe...
Read More
Topics