Blog
3 min read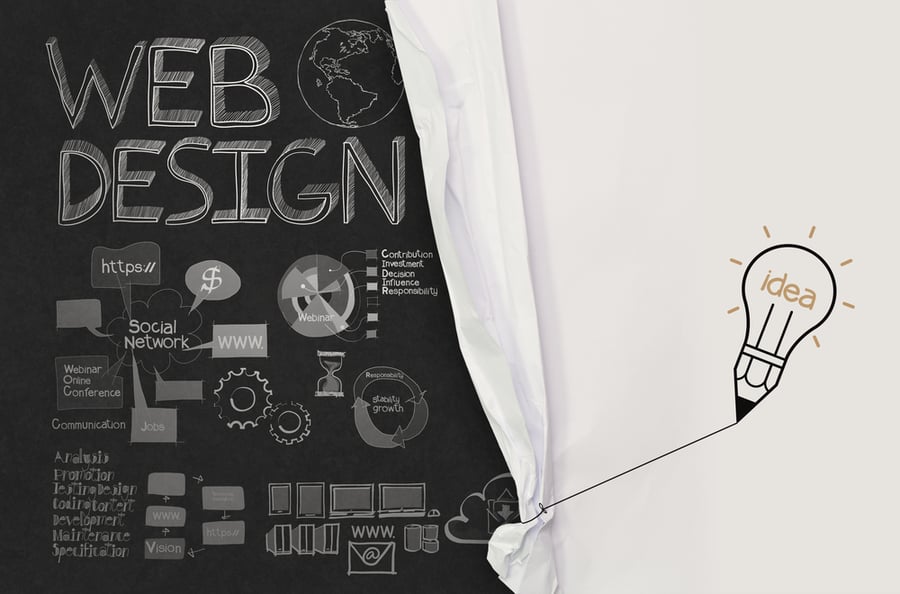 Don't Make These 3 Common Web Design Mistakes
If you are like me, you have spent a lot of time this sweltering Texas summer hiding out in air conditioned movie theaters or cranking the thermostat down in the comfort of your own "movie room."
All of this has led me to the conclusion that, yes, popcorn really is a superfood, and that Hollywood movie trailers are basically the ultimate call-to-action (CTA) as they scream to the would-be audience "Go See Me!", or better yet in 2022, "Go Stream Me!"
In marketing terms, a good movie trailer can really drive business at the box office, and a lackluster movie trailer can hurt a movie's bottom line.
Web Design: Going for the Ryan Gosling Effect …
The same is true for your business's web design. You need a simple and succinct CTA that is both visually attractive and action oriented.
If you have seen "The Gray Man'' on Netflix, it's what I like to call the Ryan Gosling effect … Unfortunately, too many businesses have web designs that give more of a cringeworthy Larry David vibe than an easy-to-watch Gosling, and that can certainly curb prospective customers' enthusiasm.
CTAs that lack a fresh Rotten Tomatoes score are just one of the common web design mistakes that lead to poor first impressions and unsatisfied user experiences.
"Having a clean, user-friendly website is critical," says Entrepreneur. "Your business site not only serves as the digital home base for your business and product line, but also anchors your entire digital marketing approach, giving a central hub to point toward and connect customers with your brand and business. Delivering a poor website experience can hinder those efforts and sever those connections before they even start."
To avoid those green splats, here are three common web design mistakes to avoid:
1) CTAs: Making it Easy to Connect with Your Brand and Business
When a CTA is done right, it will be effortless and easy for the customer to connect with your brand and business.
Look at your own digital footprint and think about how you signed up for or joined all those apps and websites. Almost by magic, our smartphones have pages and pages of businesses we have connected with.
That's the power of a great CTAs at work.
"Think about it: If you hadn't been drawn in by the copy or design of the CTA, or been guided so eloquently through your sign-up process, you would probably use a lot fewer apps and websites than you do now," says HubSpot. "It's really important to guide your visitors through the buying journey using strategic CTAs."
CTAs that lack focus or a clear directive are likely the top web design mistake today.
Your web design should feature CTAs that are easy to locate and are action oriented as well as visually attractive.
Some of the best CTAs are not once-in-a-lifetime turn of phrases but are simple and to the point such as:
Join Us
Add to Cart
Try for Free
Get Started
Learn More
Contact Us Today
Yes, Sign Me Up
Buy Now
Subscribe
Sign Up and Save
Most of us have clicked on one or more of these CTA buttons, and we will continue to do so in the future because they work.
2) "If You Can't Measure It, You Can't Improve It"
A favorite business quote is "if you can't measure it, you can't improve it" and it rings true when it comes to web design.
There is no way to understand if your web design is working, and no way to improve upon it as needed, if you are not using analytical tools to track and measure the site's success.
As HubSpot says, "web analytics is the collection, reporting, and analysis of data generated by users' visiting and interacting with a website. The purpose of web analytics is to measure user behavior, optimize the website's user experience and flow, and gain insights that help meet business objectives like increasing conversions and sales."
Many businesses, especially small businesses, make the web design mistake of not using analytics to improve their site.
For small businesses, which often spend less than $10K to design, launch and maintain their websites, a lack of analytics spreads across all facets of their business as some studies show that only 45 percent of small business owners perform data analysis.
The result is missed opportunities as approximately 85 percent of consumers say they use the internet to discover and find local businesses.
Considering one of the most widely used web analytics, Google Analytics, is free to use, there is no reason why your business is not utilizing analytics to improve your web design.
3) Rock Me Amadeus: "There are Simply Too Many Notes"
If you have ever visited a website and come away feeling confused and unsure how to navigate it, you might be channeling Emperor Joseph II when he says to Mozart in the movie "Amadeus": "There are simply too many notes."
A common web design mistake is to have too much going on, such that the user experience suffers.
Remember, less can be more, sometimes in web design as you do not want your site to come off like a cluttered teen's room – seriously, have you ever tried to find something in a teen's room?
Very difficult, right! Don't make your users hunt for the CTA under the equivalent of a pile of dirty clothes!
You want to shoot for a clean web design look which means all your text and images flow together and complement each other.
"A crowded website is never a good thing," writes Alan Smith in Usability Geek. "Websites with tons of images, text, and other things going on will take a while to load, and they'll confuse your visitors."
When in doubt, it seems, take a page out of Emperor Joseph's playbook who advised Amadeus to "just cut a few and it will be perfect."
Contact the adWhite team today for advice on everything from how to design a visually captivating and easy-to-navigate website to what to binge watch next. We will even toss in the popcorn for free.
Subscribe to email updates
Recent posts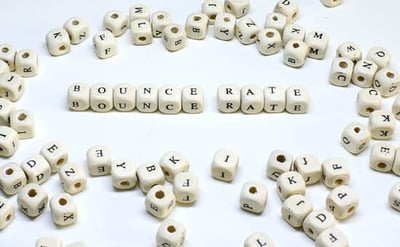 Related Articles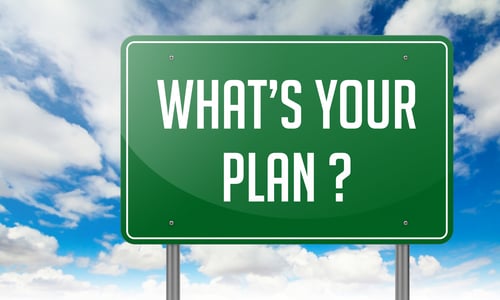 No business exists in a vacuum so it's paramount to know what your competitors and others in your industry are doing in terms of products, s...
Read More
Topics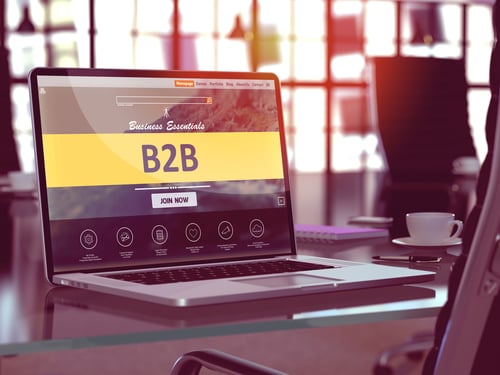 If your B2B sales strategy relied on firm handshakes, catered lunches, and traditional in-person "dog and pony shows" then 2020 was likely a...
Read More
Topics
Since 2002, we've optimized outreach for our clients through our content marketing, web design and conversion organization services. Our tec...
Read More
Topics