If you're considering implementing marketing automation software to increase your organization's efficiency, you're certainly not alone. Use has skyrocketed in recent years. According to Marketing Tech Blog, over the last 5 years the marketing automation industry has grown from 225 million to over $1.65 billion, with over 142,000 businesses using marketing automation software such as HubSpot, Marketo or Pardot.
Companies realize that implementing tools to help them communicate, segment and nurture leads not only saves time and reduces costs, but also makes them more effective.
Both small businesses and large corporations can benefit from marketing automation. It's customizable, so you can personalize it and tailor it to best help you meet your sales and growth goals.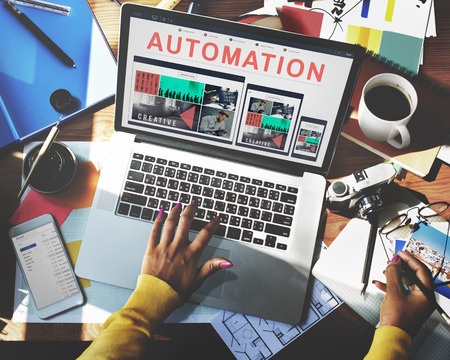 We use HubSpot, which has been a huge help to our agency in terms of marketing activities and reporting. Many of our clients are considering implementing HubSpot or another automation software as well, but they want to be sure they'll benefit from doing so. Depending on your size, specific needs and objectives, here is a list of the 8 benefits of incorporating a marketing automation software:
Communication – Automation software makes your communication much easier by streamlining the process. You can preschedule emails, blogs, social media posts and send to specifically targeted segments.
Segmentation – Automation helps you segment your leads and customers so you can send customized, targeted communications.
Lead Nurturing – Workflows provide major advantages for lead nurturing. With automation, you can schedule automated marketing messages after specific activities (ex. 3 days after a lead submits a form on a landing page the user receives a follow up email with a targeted message).
Automate Social Media – Not only can you schedule and manage your social media posts (Facebook, Twitter, LinkedIn, Google+, etc.), but you can view reports and analytics easily in one place.
Increase Efficiency –

Having everything in one place makes your marketing activities so much more efficient. Workflows are a huge help with lead generation, because you can schedule automatic follow-up communications to prospects and customers based on their actions and interest levels. Also, your sales team can easily identify top prospects and focus on hot leads.
Saves Time –

Marketing automation software is a huge time saver. You can schedule blog posts, social media activity, targeted emails and more to maintain communication and build relationships with current and potential customers.
Reporting – The reporting and analytics tools can provide valuable insight for businesses.
Save Money – Marketing automation software saves companies money overall. Because it increases their efficiency and saves time, less staff is needed. There is less overhead and more productivity.
Marketing automation software can help businesses increase efficiency, nurture leads and grow sales. For a more information, or for a free assessment from one of our qualified inbound marketing experts contact us here.