Blog
3 min read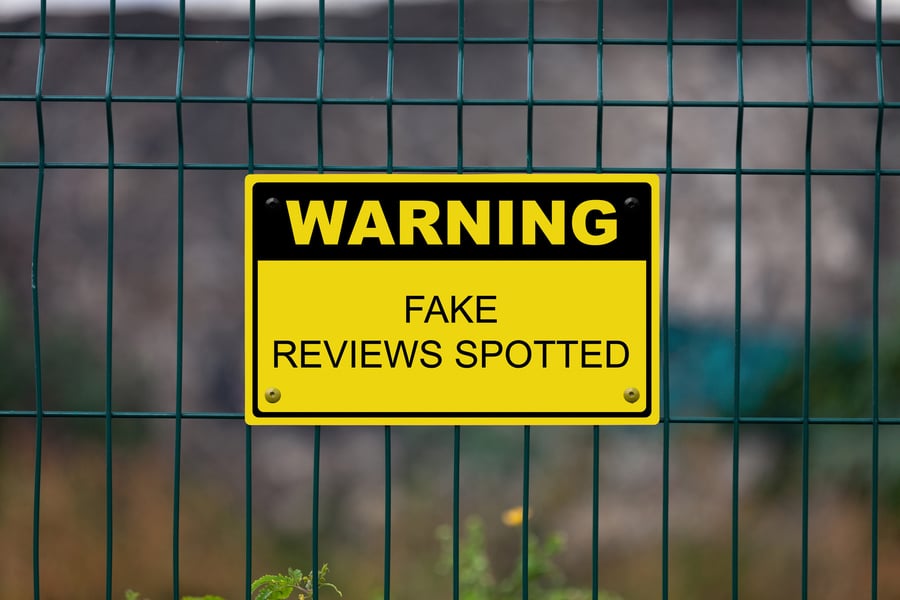 How Businesses Can Combat Fake Online Reviews
Online reviews are the lifeblood of your businesses reputation and how you respond to them is a window into how you treat your customers.
"Reviews, ratings and testimonials can make or break the future of your small business," says business development advisor Sandra Rentas. "Understanding how to properly handle customer reviews and take them into consideration, all while maintaining a professional image and sticking to your values, can often be a challenge."
And nothing can be more challenging when it comes to online reviews than a negative review … except, perhaps, a negative review that is obviously a fake review.
"Sometimes, not all your negative online reviews are real. Spammers, competitors, and upset customers may try to harm your business with fake reviews that can be difficult to remove," says the Digital Marketing Institute (DMI).
Why Online Reviews are Important for Your Business
Just how important are online reviews to your business?
BrightLocal says that 98 percent of consumers read online reviews of local businesses.
"Business reviews can be an incredibly useful tool for attracting new customers, not only through the psychological effect they have on the reader, but by boosting local rankings so that businesses are more likely to show up for searching consumers," says BrightLocal.
BrightLocal's "Local Consumer Review Survey 2022" includes some eye-catching statistics:
More consumers are reading online reviews than ever before. In 2021, 77 percent 'always' or 'regularly' read them when browsing for local businesses (up from 60 percent in 2020)


67 percent will consider leaving a review for a positive experience, while 40 percent will consider leaving a review for a negative experience


89 percent of consumers 'likely' or 'fairly likely' use a business that responds to all its online reviews


57 percent say they would be 'not very' or 'not at all' likely to use a business that doesn't respond to reviews at all


Simple Solution (Take it Down!) is Not So Simple
The simplest solution to combating a fake online review is to have the host remove the review for you. Businesses that have tried this can testify that it can be a vexing process.
"The challenge is that Google doesn't know who your true customers are, and they won't accept a simple "they didn't shop with us" as an excuse. It can be extremely difficult to prove someone's online identity, particularly because Google allows anonymous usernames," says DMI.
Scanning the Google Business Help Community forums shows just how many businesses must deal with the fake online reviews.
One posted:
"We had a disgruntled customer that created fake accounts/used friends and family accounts in order to leave seven 1-star reviews in a row. It is obvious as all reviews were posted on the same evening. Many of them are used to target one team member (our receptionist) who is now very upset."
Another posted:
"Starting yesterday my business began being attacked by online negative reviews from fake accounts leaving one-star reviews with no comments. None of the names associated with these accounts are or ever have been clients of our business. Several of the names are just random letters or fake acronyms. All of the accounts leaving these reviews are new accounts created only to leave reviews for my business. None of the accounts used to create these negative reviews have ever left a review for another business."
The owner of the last post, also said:
"Being a small business, our online presence is vital for our survival. Most of our clients will "google" us before contacting us directly. When a person sees a lower rating, they automatically start making assumptions about our business that are not true. We are not against true and honest reviews, good or bad, but direct false or fake reviews are considered a direct attack on our business."
4 Steps to Take When a Fake Review Posts
Here are four steps to take if an online negative fake review is posted about your business:
1) Get a Cup of Coffee: No seriously, take a step back … do not respond in the heat of the moment. A cup of tea works too or a walk around the building. Basically, never post a knee-jerk reaction to a negative online review, fake or otherwise.
2) Get it Removed: I know, I know, we said it was hard … but not impossible. You will need patience, but all the major review sites have a process to flag and get a review removed. For Google, flag and fix inappropriate content here. For Yelp, "How Do I Report a Review?". For Facebook, how to report a review that doesn't follow community standards.
3) Professionally Respond to the Review: We think you should always be responding to your online reviews, especially negative reviews. When you do not respond to a negative review it can leave the impression that the review is true and/or you simply do not care. In your online review replies strive to be:
Genuine and thoughtful

: "Canned replies" show you don't care



Nice and Respectful

: Others will decide to do business with you, based on how you react



Short and Sweet

: Long-winded answers can look defensive



No Public Squabbles

: Never share personal data about reviewers or attack them personally: If reading your reply makes consumers feel uncomfortable … they will not patronize your business



Make Your Points

: Lay out the reasons why you think the review misses the mark, has your business been mistaken for another, or is the review misguided and unfair.
4) Fight Back with Positive Reviews: The more positive reviews you already have posted, the less of an impact a negative, fake review will have. Your genuine positive reviews by customers will expose the fake review, often making it stand out as not true.
That fake review can even be turned to your advantage, with Forbes citing an empathy study that found a personable response to an unjust review can increase positive feelings toward your brand.
Subscribe to email updates
Recent posts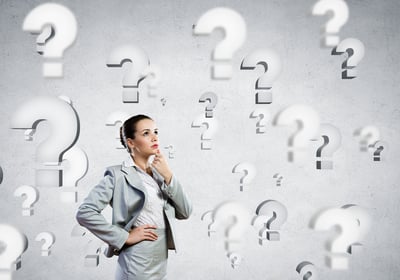 Related Articles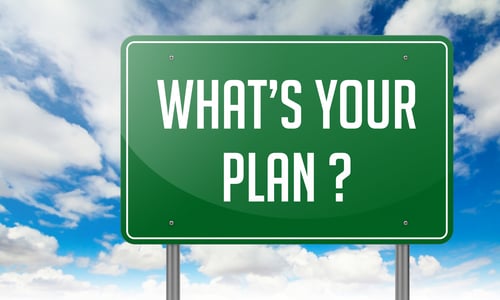 No business exists in a vacuum so it's paramount to know what your competitors and others in your industry are doing in terms of products, s...
Read More
Topics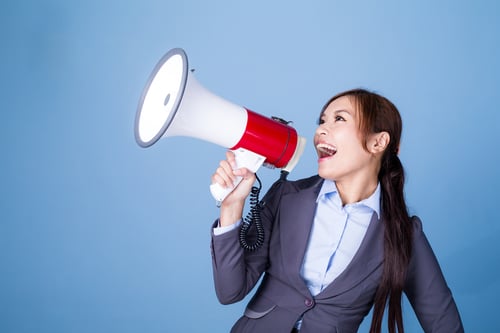 An elevator speech at networking events is a key part of managing your message and spreading it to others. This concept is no less important...
Read More
Topics
Congrats! Your business has grown (or you're just now starting!) and you're in decision mode: Do you hire an in-house marketing team or enga...
Read More
Topics