Blog
3 min read

HubSpot Partner Agencies Help Companies Succeed in Digital-First World
The COVID-19 crisis has not only changed the business landscape in the near-term, but there will be long-lasting implications with a new IDC white paper concluding that customers will continue to expect digital-first experiences even after the pandemic has faded.
The white paper, "The HubSpot Ecosystem: Nearly $19 Billion in New Opportunity Ahead", says HubSpot's partner agencies are "uniquely positioned to provide software and services needed for scaling companies to adapt to doing business in an increasingly digital-first world".
While many companies will continue to cobble together their own custom tech stack solutions, including HubSpot's custom relationship management platform (CRM), the trend is towards relying on a HubSpot partner agency, such as adWhite, which specialize in inbound marketing and sales strategies that utilize HubSpot's tools to their fullest advantage.
Cloud-Computing Software Options (and Confusion!) Grow
One thing is for sure, no companies will lack tech stack options, if anything the cornucopia of choices may get overwhelming with IDC projecting that cloud-computing software options will grow by 22 percent between 2020 and 2024.
The HubSpot ecosystem is poised to make sense of all the tools and resources available with IDC estimating that HubSpot partner agencies revenue will almost triple between 2020 ($4.8 billion) and 2024 ($18.8 billion).
"We crafted our CRM platform with extensibility in mind, which means that our customers can easily integrate their HubSpot instance with other services and solutions that are tailored to their specific needs, as they need them," said Yamini Rangan, chief customer officer at HubSpot. "As our ecosystem grows, so too will the number of options that are available to customers to help them gain the greatest possible value from our platform. We're excited about the opportunity this presents for both our trusted partners and our customers."
Average Company to Add 5+ New Marketing Tools in 2021-22
IDC surveyed HubSpot customers for the white paper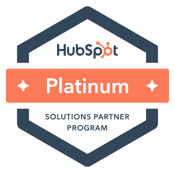 and found that the average company expected to add five or more additional types of marketing software in the coming year.
HubSpot Ecosystem partner agencies can help clients to scale and adapt to a digital-first business model over the next four years with three key areas identified:
Advanced full-suite implementations and migrations
Integrations across the customer journey
Complex and broad services, including strategy, migration, and operating services
"The strength of our ecosystem can be mapped back to the power and usability of our CRM platform," said Scott Brinker, VP of platform ecosystem at HubSpot. "Having a strong software foundation has allowed us to foster a vibrant community of solutions partners who do far more than implementation, and a network of developers who see the potential to build seamlessly integrated applications. This is a great time for our existing partners to think about new ways that they can support digital transformation, and for new partners to join our ecosystem to offer even more solutions and support to help our customers grow better."
5 Reasons You Should Work with a HubSpot Partner Agency
Okay, maybe you are the cautious type that thinks even if a restaurant is crowded, the food and service might not be that good! So, here are five reasons we think you should work with a HubSpot partner agency:
1. We've Already Learned the Ropes … So You Can Relax!
Like any new software, the HubSpot portal can feel a bit intimidating for first timers. HubSpot Partner agencies are experts in setting up your HubSpot experience. Yes, you could learn the ropes yourself, but we can quickly and efficiently set up everything from blogs to brand settings to logos to email domains. You can then devote your time and resources to growing your business.
2. Our Expertise Extends to Your Specific Situation
Sure, HubSpot partner agencies have learned the ropes and know all the tips and tricks of HubSpot but the added value is that those of us in the HubSpot ecosystem have experience of applying HubSpot's sales and marketing tools to your company's specific needs and wants. We already know where all the round pegs and square holes are and can gladly show you!
3. Put Your Marketing Strategy in Synch with HubSpot's Tools
It can be hard to release the reigns of your marketing strategy or even a specific inbound marketing campaign, but HubSpot partner agencies are trained to make the best use of the software's wide array of tools. Maximize your marketing results but allow a HubSpot partner agency to show you the perfect roadmap.
4. We Have a PhD in HubSpot Continuing Education
One of the best things about the HubSpot ecosystem, and a potential pitfall for users, is the constant growth and addition of new applications and features. Even if you took the time to get up to speed on HubSpot as a new user, you would need to devote time and energy to staying abreast of the latest developments. HubSpot partner agencies pride themselves on staying educated on the latest software and strategies which they can then use to their client's advantage.
5. Wax On, Wax Off: We can Teach You, Too!
Just because HubSpot partner agencies are experts at using the software, it does not mean that we will blindfold our clients and keep them in the dark. The HubSpot ecosystem is all about maximizing this amazing toolset, so we happily will (with apologies to "The Karate Kid"!) play "Mr. Miyagi" to your "Daniel-San" and train your staff on HubSpot. The good news is that HubSpot's intuitive learning center is much easier than "wax on, wax off".
adWhite is a Platinum Certified HubSpot Agency Partner. Contact us today to learn how we can help your company execute an inbound marketing strategy that converts prospects into clients.
Subscribe to email updates
Recent posts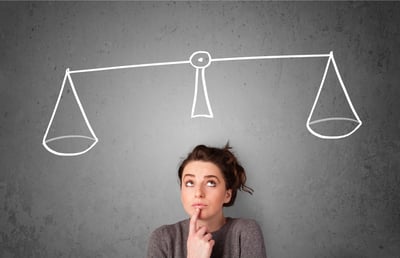 Related Articles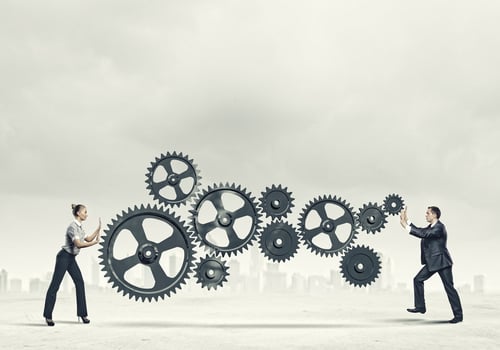 Databox We have been using Databox for about a year and it really has been an integral part of how we report to our clients on what we do fo...
Read More
Topics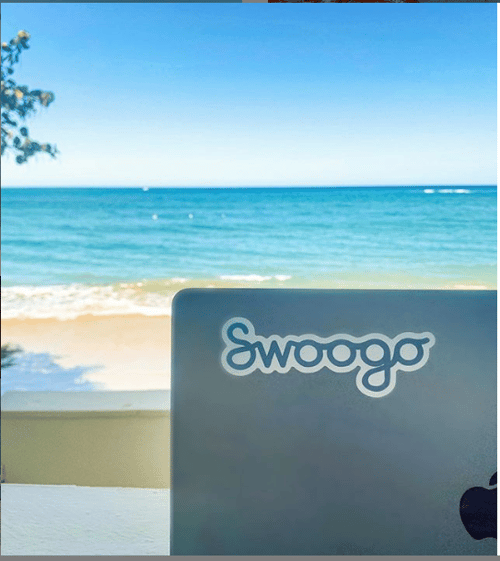 Recently we had a client reach out to us with questions about an event-scheduling software program that integrates with HubSpot. First off, ...
Read More
Topics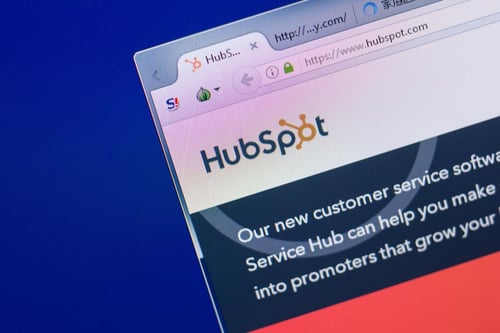 HubSpot's Content Staging is a sandbox development environment for website pages. This is a very helpful feature for updating pages — inclu...
Read More
Topics