Blog
7 min read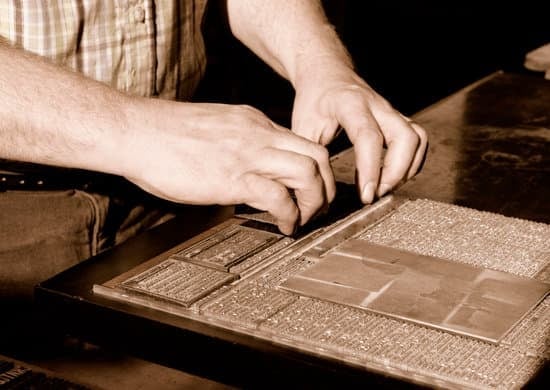 Marketing Shifts: Past Year's Evolution and Current Trends
While marketing trends have never been static, it boggles the mind the speed at which "what's in" and "what's out" can change in our turbo-charged digital world.
Was it just a year or two ago that marketers needed to understand how non-fungible tokens (NFTs) worked, find a way to promote brands in the metaverse, and push content to audio chat rooms?
"From black and white newspaper ads to keyword analytics, marketing trends come and go as brands learn to leverage new tech. In this ever-evolving landscape, brands can't just rely on their tried-and-true marketing best practices. Consumer values and preferences have shifted, with effective marketing tactics following suit," says product and project management software provider Asana.
Marketing Winds Shift: Good-bye NFT, Hello ChatGPT
In 2023, ChatGPT– not even released by Open AI until Nov. 30, 2022! – and generative artificial intelligence (AI) has captured all the marketing buzz.
Yes, AI has been trending for many years, but comparing the AI chatbots of 2018 to what has been unleashed on the world this year is a bit like comparing checkers to chess.
To put it another way, while AI felt like one arrow in your marketing quiver before, this year it feels like an entirely new arsenal.
"AI is exploding, and brands are using AI tools for administrative, repetitive tasks. By taking advantage of automated tools for everyday brand content, like visual CTAs, email updates, and social media images, we predict that creative teams will be able to spend more time on complex marketing projects and brand storytelling campaigns," Gabby Pinto, Chief Creative Officer, CXD Studio, said in HubSpot's "The State of Marketing: Marketing Trends in 2023, from AI to Z."
While AI Rises with the Tide, Video Rides Marketing Wave Crest
The shift in marketing winds can truly be frightening, with seasoned professionals needing to learn new skills and tools overnight.
Consider that a Google News search today will turn up less than 30,000 results for the metaverse and about 100,000 for NFT while ChatGPT has 1.5+ million news results and the monster topic of AI generates 500+ million news results – and, yeah, you better have some AI-powered tools to comb through that many results!
"A triage of increased consumer demand, search and content convergence, and AI awareness makes 2023 a challenging but opportunistic year for content marketers. As the demand for content hits an all-time high, quality, and helpful content is becoming a number one priority," says the Search Engine Journal.
If there has been, however, one constant since 2020 it is the rise and prominence of short-form video fueled by the popularity of TikTok, Instagram Reels, and YouTube Shorts as this addictive format rides on the crest of a marketing wave of video content options.
"Marketers have seen the profound effect that video can have on their businesses since the pandemic began. Live video particularly blew up in 2022, and signs point to that continuing in the year ahead," said Frank Emanuele, Social Media Manager, Wistia, in the HubSpot marketing report. "You can also expect to see companies creating more product videos, educational videos, and investing more heavily in video for social media."
2023 Could be a Transformational Year for Marketers
So, like it or not, marketers are adjusting to the changes in the industry over the past year and 2023 could see a sea of change with AI and new technologies.
"2023 is shaping up to be a transformational year for marketers," says Kipp Bodnar, Chief Marketing Officer, of HubSpot.
In addition, some of the changes this year have also been driven by data privacy concerns and economic uncertainty.
"Against a backdrop of unrelenting social and economic pressures, marketing leaders look toward a future where smarter marketing leads to deeper, more valuable connections between customers and brands," says Emily Weiss, Principal Researcher in the Gartner Marketing practice.
The HubSpot "The State of Marketing: Marketing Trends in 2023, from AI to Z" report is packed full of insightful information over 46 pages.
What Changed in Marketing This Year
The HubSpot marketing report highlights four of the biggest changes for marketing in 2023 including, economic concerns and marketing budgets, data privacy concerns, and video's continued domination in the business.
Let's look at each a bit closer:
AI and Automation:

HubSpot says

that while AI and automation have long been powering marketers' favorite tools and processes, this year, AI has been at the forefront of many industry conversations. Time-saving tools have become increasingly important as workloads have skyrocketed with HubSpot finding:
o Marketers plan on launching 9 campaigns per quarter in 2023.
o Marketers spend an average of 6 hours each day on manual, administrative, or operational tasks.
o Marketers with effective strategies are 46 percent more likely to use automation.
HubSpot says that by leveraging automation, marketers can have more time to focus on impactful, creative work that AI can't replicate (yet?!).
Economic Concerns and Marketing Budgets: Marketing, like every U.S. industry, has been waiting for the other economic shoe to drop in 2023 as a promised recession smolders on the backburner – never igniting but not going away, either. Inflation and economic instability have marketers game-planning for possible cuts with the following findings:
o 24 percent say they expect to reduce their marketing budgets if a recession hits.
o 20 percent expect to adjust their marketing goals in a recession.
o 20 percent believe they would have to reduce their scope in a downturn.
o 19 percent are prepared to pivot their tactics completely if needed.
Data Privacy Concerns: The combination of consumer awareness and rising government regulations has made data privacy a hot-button issue in marketing.

HubSpot says

major changes like Europe's GDPR rules have influenced other countries all over the world to act. It's not unexpected that the marketing-friendly third-party cookie will be phased out completely, replaced by privacy-preserving APIs that prevent individual tracking while still delivering results for advertisers and publishers.
In fact, 86 percent of marketers queried by HubSpot say data privacy changes have already impacted their overall strategy this past year and 77 percent are prepared to lose third-party cookie access. The top three alternatives to third-party cookies include:
o Using social media for targeted ads.
o Collecting first-party data from their customers.
o Exploring Google Topics API
Video Continues to Dominate and Drive Business: From Instagram Reels to YouTube Shorts and the ever-growing power of TikTok, short-form video has continued its meteoric rise. Short-form video,

HubSpot says

, allows companies to show off a more casual, entertaining side of their business, their team, and their mission at work. And people simply love watching. When it comes to which media format has the highest ROI, marketers say videos clobber the competition, more than doubling the runner-up:
o Videos - 25 percent
o Images - 12 percent
o Blog Posts - 9 percent
o Case Studies - 8 percent
o Podcasts or Other Audio Content - 7 percent
o Infographics - 7 percent
HubSpot says the love of video is not waning with 24 percent in 2023 expecting to invest more in video than any other media format: "And because of its popularity and unbeatable ROI, even the most hesitant marketing teams are giving video a shot this year."
Emerging Marketing Trends for 2023
Okay, we know what has been happening in 2023 but what emerging marketing trends can we expect to unfold as 2023 winds down and the calendar shifts to 2024?
Well, if you have made it this far, then it's going to be no shock, that short-form video will continue to be essential, with even the holdouts converting as 21 percent of marketers plan on leveraging short-form videos for the first time this year.
HubSpot found that the trends that marketers will be using this year in their strangely include:
Short-form video content (TikTok, Reels, YouTube Shorts, etc.) - 33 percent.

Mobile-friendly website design - 32 percent.

Creating content that reflects your brand's value (e.g., social responsibility) - 30 percent.

Using social media DMs (direct messages) for customer service - 29 percent.

SEO (search engine optimization), visual search optimization - 29 percent.

Mobile messaging (SMS, Facebook Messenger, WhatsApp, etc.) - 28 percent.
Here is why each of the above trending in marketing strategy this year:
Short-form Video: We already mentioned above about the ROI of short-form video and because of that, 90 percent of marketers using short-form video will increase or maintain their investment this year. In other words, long live the king (until something new comes along!).
"In late 2022, YouTube surpassed Netflix as the top streaming platform in the US — and as of early 2023, there are about 2B Instagram users and 1B TikTok users globally. User engagement with video content is core to these platforms, making it crucial for businesses to invest in video marketing to engage, attract, and convert potential customers," says Kyle Denhoff, Director of New Media, HubSpot.
Mobile-friendly Web Design: This is no longer a nice-to-have but a must-have for marketing as

reports say

that 66 percent of web traffic in July 2023 was via a mobile device vs. traditional desktop (32 percent) or tablet (2 percent).

Google says a mobile-optimized web experience

can result in better ranking on mobile with important ranking factors including page load speed, and button sizes.

Values-based Content: Today's consumers (think Millennials and Gen Z)

want to buy from companies that display values and purpose

that mesh with their lifestyle and beliefs. Some 69 percent of marketers told HubSpot they agree that taking a stand on social issues like environmentalism and racial justice are effective marketing strategies. Some 30 percent are creating content that reflects their brand's values, like creating and sharing blog posts, getting executive interviews in the press, creating podcasts about the company and its values, or sharing regularly on social media. 89 percent who already execute values-based content plan to increase or maintain their investment.

Social Media DMs for Customer Service and Sales: If you came for the "sliding into the DMs" obligatory joke, then just move along! Seriously,

HubSpot says

that while social media DMs for customer service are relatively new, some 29 percent of marketers are already using it, and another 15 percent plan to implement it this year for the first time. Keep in mind that DMs can also be a powerful sales channel as well with new social media shopping tools on TikTok, Instagram, and Facebook. The trend should keep going as 30 percent of Gen Z and Millennials have bought a product directly on social media in the past three months.

Mobile Messaging: Another way of contacting customers that is trending is via mobile messaging such as SMS, Facebook Messenger, and WhatsApp.

Studies have found

that automated marketing campaign workflows with SMS can increase conversions by 21 percent.

SEO: The long game of search engine optimization (SEO) continues to pay off for many marketers as 29 percent use a search-optimized website and blog to attract and convert leads. This time-consuming strategy (effective content cannot be built overnight) features low upfront costs vs. paid ads, events, and other tactics which can ultimately lead to high ROI. HubSpot found that 88 percent who already do SEO work plan to increase or maintain their investment this year.
In conclusion, HubSpot says: "With data guiding every decision and smarter tools becoming more widely available, marketing teams are as agile as ever. This year, marketers will expand their efforts to short-form videos. They'll share the values that drive their companies. And they'll be using AI and automation where possible to make their very full plates feel a little more manageable."
And, no doubt, we will have a host of new marketing changes and trends to report on a year from now.
Subscribe to email updates
Recent posts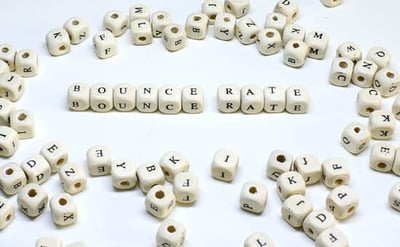 Related Articles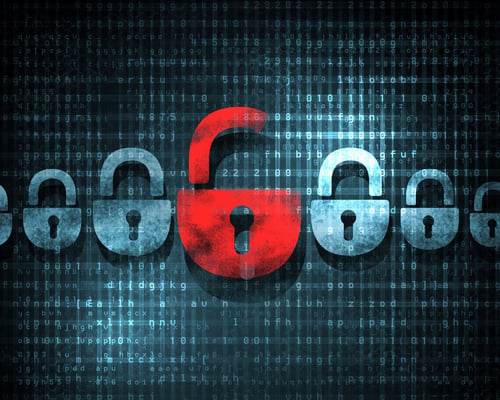 Love it (or hate it!) is there anything more "American Pie" than email marketing? Heck, it was only a couple of years after the first ever e...
Read More
Topics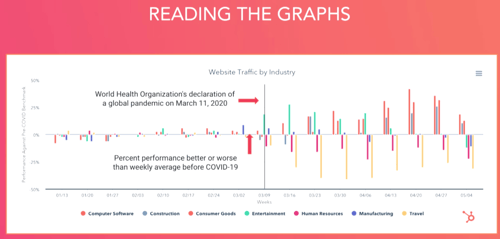 As a strategist working in the field of digital marketing, the hit of COVID-19 presented both opportunities and challenges. As remote work s...
Read More
Topics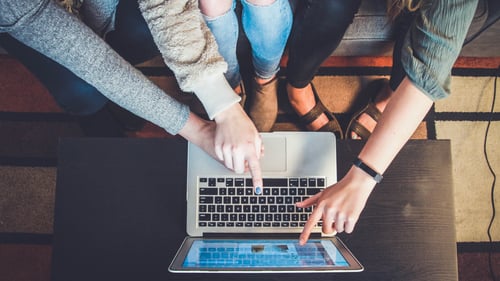 Advanced marketers today can measure the following based on a well-defined buyer persona.
Read More
Topics