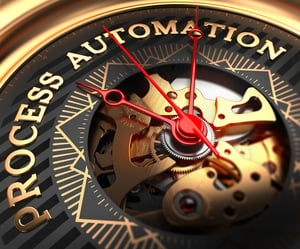 Google is constantly rolling out new features and updates, but it outdid itself last year with some epic changes to Google AdWords. One of those changes was a rebranding from Google AdWords to the more simple and straightforward Google Ads. However, the biggest change was the announcement of the new AdWords (I mean Google Ads) experience. The new version consists of an entirely different layout and a whole slew of new, useful features.
This is great news, of course. But if you're anything like me, then you were probably pretty disoriented trying to work your campaigns in the new, unfamiliar version.
The new Google Ads experience focuses a lot on automation and machine learning to automatically optimize ad performance — which makes sense being that Google is a machine-learning-first company. These new features are super helpful — once you understand what they are and how to use them.
Here are some of the newest automated features in Google Ads that we're excited about:
Smart Campaigns: Smart Campaigns were designed specifically with small and local businesses in mind. They are simple — you can create ads quickly and easily with minimal ongoing management necessary. Smart Campaigns use Google's machine-learning algorithms to manage everything; they have automated targeting, automated goal-based bidding and automated ad and landing-page generation based on data from Google My Business (which means even companies without websites can run a smart campaign).
Dynamic Search Ads: Dynamic search ads use your website to specifically target your ads by matching keywords searched in Google to the frequently used keywords, titles and phrases on your website. Google machine learning will then generate a relevant headline for your ad, pair it with the description you entered when you set up the ad, then choose the landing page (from your website) that best fits the ad. Dynamic Search ads help fill in the gaps of keyword-based campaigns by leading potential customers directly to what they were searching for.
Responsive Search Ads (Beta): With responsive ads, you create multiple headlines and descriptions and Google picks and chooses which ones most closely match potential customers' search terms. This format allows Google's machine learning to test different combinations over time and learn which combos get the best results. *Note that Responsive Search Ads are in beta so they may not be available to all Google Ads advertisers.
Automated Extensions: This is a feature that shows extra business information with your ad, like an address, phone number, website link, promotions, etc. When Google predicts that one of these extensions will improve your ad's performance, Google Ads will automatically create the extension and show it below your ad. There are several types of automated extensions: automated call extensions, automated message extensions, dynamic site-link extensions, dynamic structured snippet extensions, automated location extensions, seller rating extensions and dynamic call-out extensions.
Automation does get results while lightening the (human) workload — and who doesn't want that?! However, do NOT set up automated ads and assume that Google machine learning will do the rest perfectly. Google's automated features are advanced, and they help us get results — but they are not perfect. Campaigns still need a human touch and a human eye to monitor them closely … for now.