Blog
4 min read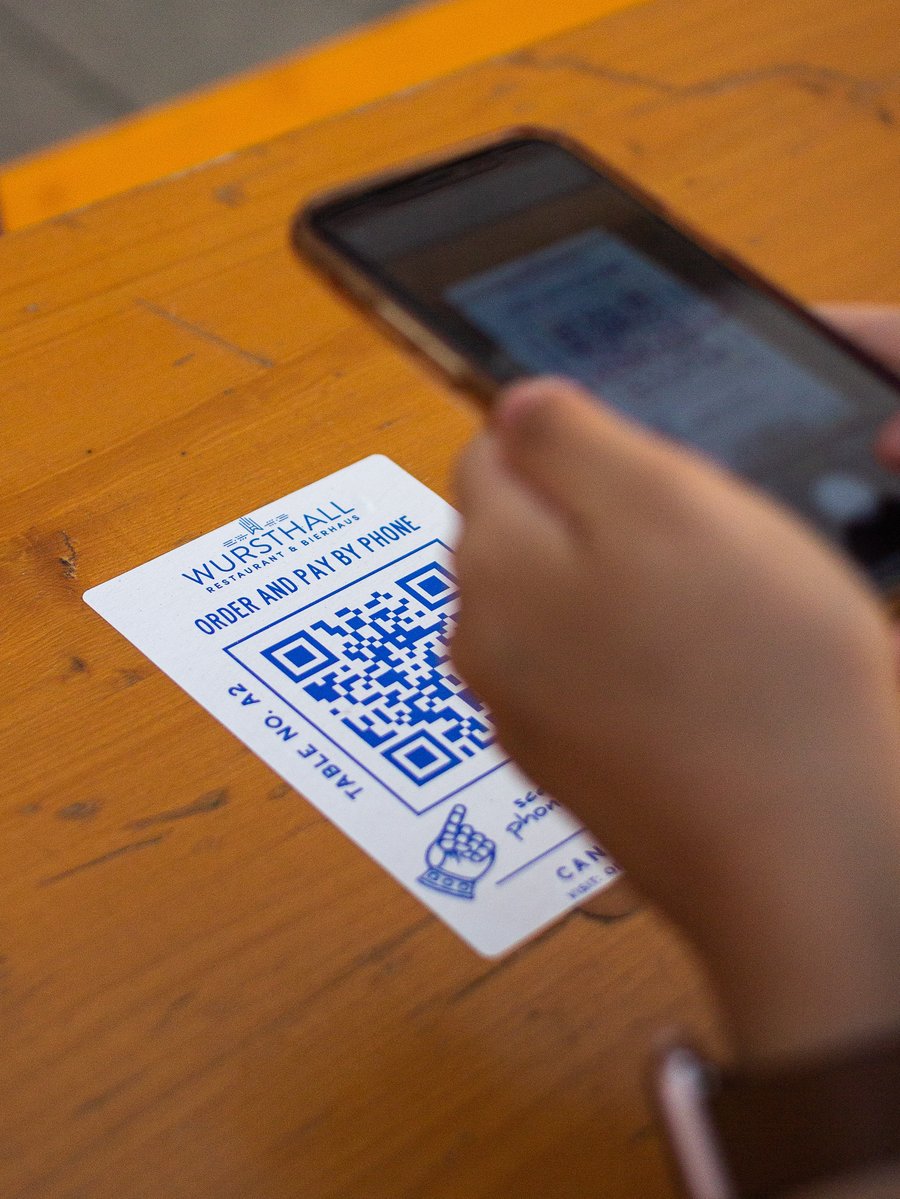 Resurgence of QR Codes and Why This Matters for Your Marketing
Prior to the COVID-19 pandemic QR codes seemed a bit silly or superfluous.
QR codes were in worldwide use before the dawn of the new millennium, but never really took off in the U.S. because they required an app to do the scanning and many users – and marketers! -- were left frustrated.
Two things, however, happened that prevented QR codes from solely winding up in early tech time capsules, nestled somewhere between flip phones and feeding instructions for virtual pets.
First, the process of using QR codes was finally streamlined when Apple's 2017 iOS update made it easy to scan QR codes with the iPhone camera.
Then in the spring of 2020 the coronavirus crisis forced restaurants and retailers to creatively figure out new contactless ways to provide menus and other crucial information to customers.
Hello QR Codes!
QR Codes Go from Forgotten Tech to Mainstream
Almost overnight, QR codes became ubiquitous as businesses and their patrons embraced how useful they could be in a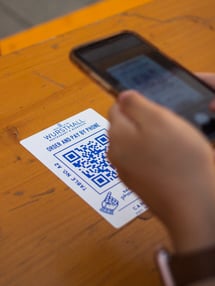 COVID world.
It might have taken two decades, but QR codes had finally found their stateside groove.
For some, the resurrection of QR codes was a Jurassic Park-like moment, like watching a brontosaurus bumble along the Buffalo Bayou.
"It wasn't that long ago that QR codes were laughably dinosaur technology," global restaurant consultant Aaron Allen told CNN Business. Now, QR code companies are reaping the rewards, as money has been pouring into firms in the food serve space over the past year, he said.
The days of being flustered by QR codes have faded as restaurant and bar patrons have become fluent in the "new tech".
Families now slide into their local diner booth, whip out their smartphones, scan the QR code on the tabletop and start perusing the menu without any prompting or instructions.
"In 13 years of bar ownership in San Francisco, I've never seen a sea change like this that brought the majority of customers into a new behavior so quickly," Ben Bleiman told The New York Times.
How QR Codes Work
QR codes are essentially supercharged matrix barcodes, which they were designed to replace.
Looking like something from Star Trek or at least a futuristic crossword puzzle, QR codes consist of black squares on a white background that can be read by a camera or other imaging devices.
While the traditional barcode in the 1990s could contain approximately 20 alphanumeric characters, the more detailed QR code patterns could hold 200 times more information.
QR code – the QR stands for Quick Response – uses four standardized encoding modes:
Numeric
Alphanumeric
Byte/binary
Kanji
There are five types of QR codes:
QR Code Model 1 and Model 2: Model 1 is the original QR code with the largest version (73 by 73 modules) able to store up to 1,167 numerals. Model 2 can be even larger (177 by 177 modules) and can store up to 7,089 numerals.
Micro QR Code: Able to be printed in smaller spaces. The largest version of this QR Code is only 17 by 17 modules and can store up to 35 numerals.
iQR Code: QR code that can be generated either with square or rectangular modules, which can be printed as turned-over code, black-and-white inversion code, or dot pattern code. The maximum version can theoretically be 422 by 422 modules with about 40,000 numerals stored.
SQRC: QR code that has a reading restriction function. This QR code can be used to store private information or manage a company's internal information. The appearance is same as a regular QR code.
Frame QR: QR code with a "canvass area" where letters and images can be inserted and used for promotion and other uses.
QR Codes Were Big in Asia Before the Pandemic
While QR codes struggled to catch on in the U.S. before the pandemic, they were widely used around the world and especially popular in Asia where they are used for contactless payments.
In fact, TechRadar says that "a recent report from NTT DATA and GSMA, the mobile industry body, found that the Chinese QR codes payments market hit $13 trillion in 2018 – fueled by the runaway success of homegrown businesses like Alipay and WeChat Pay."
It might make sense that Asia embraced QR codes first as the technology was invented in Japan by the DENSO WAVE company, part of the Toyota family of companies, that was looking for a better way to barcode parts in factories.
At the time, a single box of components could carry as many as 10 barcodes, each that would have to be read by a barcode scanner.
Masahiro Hara, credited with coming up with the QR code idea in 1994, got inspiration for the design while playing the ancient boardgame "Go" during his lunch break. A "Go" board game, with its white and black stones in intersecting lines does indeed look like a QR code!
Marketers Find New Uses for QR Codes
QR codes in the past 18 months have become about much more than just a contactless way to find out what's on tap for Happy Hour or which apps are half price.
While menus are still a great use of the technology, it can be about balanced wheels as much as balanced meals – just take a trip to your local NTB Tire & Service Center where you are greeted with a QR code on the wall offering you a quick way to sign up for zero down credit for your new tires and on the way out your receipt includes a QR code that leads to a customer survey that offers a future coupon.
Forbes looked at the use of QR codes since the pandemic started and found the following:
Takeout dinner menus and ordering
App downloads
Mailing list addition
Office space rental information on suite number signage
Used-car window sticker that connected users to CarFax reports
Checking into a business, such as a law firm, instead of the traditional paper and pencil
On for-sale signs in front of houses to provide detailed information vs. the traditional printed flyer in a slot.
And those were just the standard QR code uses, other outside of the box QR code usage, according to Forbes, includes:
Wedding invites instead of RSVP cards
Gameday rosters at major league ballparks
At art galleries and museums next to exhibits to provide detailed information
On cocktail napkins to promote businesses such as law firms
In bathrooms to call for a taxi
Temporary tattoo QR codes that connect people to a social media account
As bitly.com says, "the QR code has been a game-changer for many businesses" and even when COVID restrictions eased QR codes continued to rise to "ensure the safety of consumers and create a unique experience for consumers".
With QR codes not going away anytime soon, businesses need to figure out where the technology fits into their marketing plans.
If done correctly, QR codes can make life easier (and safer!) for both you and your customers.
Give us a shout at adWhite and we will not only wax nostalgic about our first Neopet, but we can share with you some of our favorite ideas about how QR codes can become part of your inbound marketing strategy.
Subscribe to email updates
Recent posts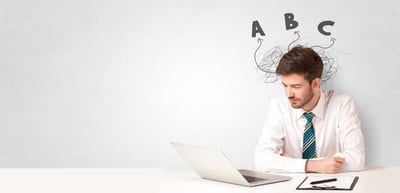 Related Articles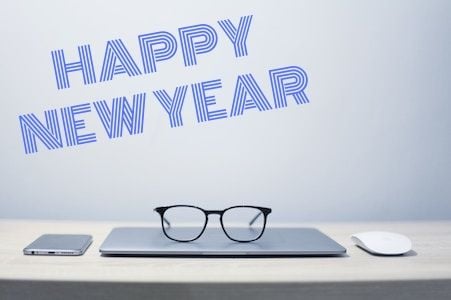 Alright, you know these are coming. The "trends to look for" blogs. They are super popular at the end of every year. But listen, we can't he...
Read More
Topics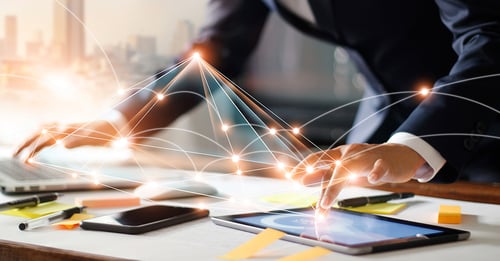 2020 has gotten off to a rough start for everyone. Who would have thought at the start of the year that the United States would be issuing ...
Read More
Topics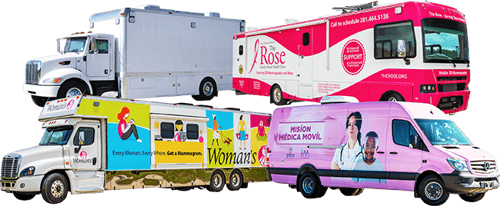 Company Profile Based in Southeast Texas, Mobile Specialty Vehicles is a global leader in commercial specialty vehicles. MSV are true pionee...
Read More
Topics