Even if a website is full of wonderful content and useful information, it can only be considered truly great if people can find it. Your website can work wonders for you, but only if it's set up correctly and optimized to do so.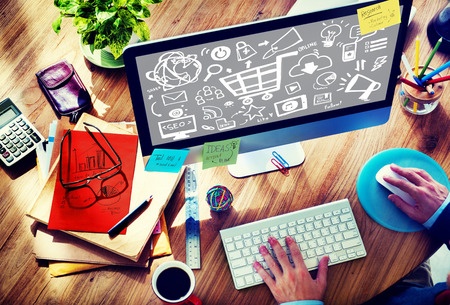 We've compiled a list of the most essential components to increasing leads and driving traffic to your website, broken down into 4 categories (for a full, detailed version, download our FREE ebook). Here are our top website tips and 'must haves':
1) SEO (focus on both off-page and on-page SEO)
Off-Page SEO
Build Inbound Links - Off-Page SEO is about building inbound links (getting other websites to link back to you). Google assumes that if more quality websites link back to you, your site must be important. We call this "link juice."
While this "link juice" isn't entirely in your control, you can help by doing the following:
Publish good, relevant content
Submit to online directories
Guest post for other blogs
Utilize a tool such as HubSpot's "link grader" tool to research link building opportunities
On-Page SEO
Improve On-Page SEO by focusing on the following:
Keyword density

–

utilize keywords in headlines, sub-headlines, body, links and tags
No keyword "stuffing" – try to focus on ONE per page
Place keywords in headlines, because they have greater weight for search engines
Use image ALT tags
Meta Tag

–

line of code in background of web page – search engines use to determine what web page is about
XML Sitemap

–

xml file that contains a list of all your pages and when they were updated. There are generators online
Update website content at least once/month (blog 2Xs/week)
Set up 301 redirects for old pages
WRITE FOR HUMANS FIRST, THEN OPTIMIZE
2). Website Design
Your website is oftent the first interaction a potential customer has with your business, so it should accurately refelct your company and brand. A things to consider:
Does your website accurately reflect your company?
Is it credible and professional?
Is it visually appealing? Proper use of color, fonts, images, etc?
Don't go overboard with animations or background music. In many cases it annoys people.
Make sure you have easy, clear navigation – if users have to work too hard to find what they want they'll leave
Responsive - make sure it's optimize to be viewed on all formats (desktop, laptop, tablet, smartphone, etc.)
3. Content
You know it's critical to publish good content, but what exactly does that mean? Good content refers to information that is helpful, informative and relative to your target audience. You should be communicating consistently and providing helfpul information that your customers (current or potentail) actually want to read. This means:
Clear, consice
Identify your about target audience, and write for them
Blog consistently – not only is it great for SEO, but it helps you build relationships w/target market and get inbound links
Add "share" buttons and encourage shares on social media or email
Use multiple forms including pictures, infographics and videos
Share customer testimonials or case studies - these can go a long way
4). Conversation
One your website is set up with correctly, you'l want to continue the conversation to draw traffic and increase leads. Some ways to do that:
Utilize Call-to-Actions
Utilize Landing Pages and Forms
Offer newsletter subscriptions so you can communicate regularly
Ask for feedback
Promote content through social media channels and emails
This is a long list of "essentials" but it shouldn't intimidate you. Evey single thing listed is attainable and will help you reach your ultimate goal of increased traffic, leads and sales.
Whether you need a major redesign or a few tweaks, our free eBook, "25 Website Essentials for Driving Traffic, Leads & Sales" can help you get there.