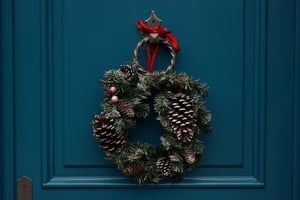 Temperatures are dropping and the corner coffee shop switched from white cups to festive red and green. It's officially The Holidays; a time for giving thanks and showering those we love with "the ideal gift." If you're a business owner, your list may also include extending appreciation to customers, clients, and employees.
You've no doubt started seeing Holiday Gift Guides all over, with recommendations at each price point. However, for many businesses, the giving of tangible gifts ranges from frowned upon to strictly prohibited. In consideration of this we offer...
3 Alternative Ways of Giving (not Gifting) this Holiday Season
A hand-written thank you note

Our first suggestion may sound elementary, but frequently the simplest gesture is the most impactful. Hurry now to your favorite stationery provider. Pro tip, we like Moo. Using your company's style guide customize your notecards with your company's colors and logo.

After they arrive and you revel in their luxuriousness, take a few minutes per person, put pen to paper and truly give thanks for your customer's business. Share with them your gratitude for their loyalty, or how much you enjoyed collaborating on a specific project this year. With so much commerce taking place online, this seemingly small, but very personal, token is sure impress.



Support their cause

This option takes a bit of investigation. Spend some time on your client's website or social media channels. Do they talk about their favorite community charity? Do they have pictures highlighting their company's Day of Giving? Whatever you uncover, make your own contribution.

For example, you saw on LinkedIn their team put together lunchbox kits for their local food bank. You can either make a monetary donation to your own local food bank or enlist members of your department to engage in a similar activity. Make sure they know of your participation either with a note or on social media!

Promote your deed (and theirs by tagging them) and spread the word. In doing so, you'll show you recognize their commitment to the community AND that you're aligning your company's social support with theirs. #nailedit



Provide extra value

You've heard it's easier to keep a customer than win a new one. You also already know that your best sales come from loyal customers and referrals. Is there a service you offer and know would help them reach their goals, but they've been slow to adopt? What soft skills can you mold into a beneficial project? What do you excel at that they aren't taking advantage of? Now's your opportunity for a win-win.

Your "gift" to them this season will be offering that service gratis for a specified amount of time in the 1st quarter of 2020. The key here is positioning this gift in a way that demonstrates your value, delights your patron, and solidifies the relationship.

My favorite idea for this option is hosting a Lunch & Learn. These informal meetings offer a variety of ways to cross-promote, train, and nurture inbound leads. Giving your time and services in this manner communicates to your client you're committed to their success, and not just their retainer. I think you just won "Best in Class."
There you have it. 3 unique and thoughtful ways to recognize your customers that don't conflict with your company's gifting guidelines.
Need some online marketing help in the new year? Reach out and let us know how we can help you.