Blog
4 min read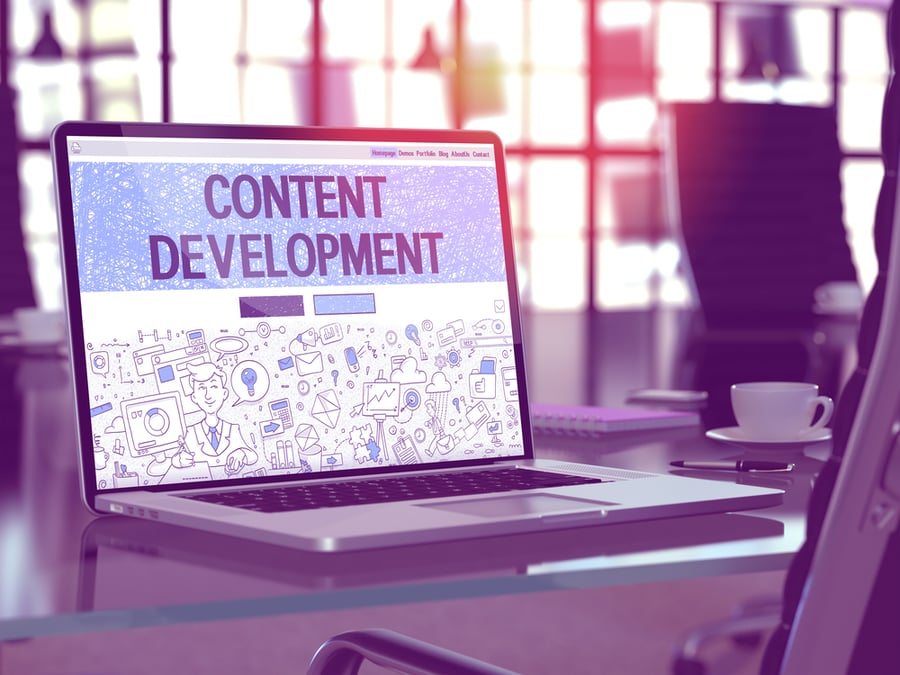 9 Pitfalls That Can Kill Your Content Marketing
The COVID-19 pandemic put a hyper-focus on content marketing as businesses seek survival in an increasingly digital-first world.
Companies that have fine-tuned their content marketing such that it reaches their audiences in an organic and natural way have a competitive advantage over those looking to fill in the gaps in what can feel like an ever-shifting landscape.
"The pandemic turned the marketing world on its head and sent marketers scrambling, but it also opened new opportunities in the world of content marketing," wrote Julia McCoy in Search Engine Journal in September 2021.
The Importance of Content Marketing
Businesses that underestimate the importance of content marketing, do so at their own peril.
"Your customers, leads, and audience members want valuable content from your business," writes Kristen Baker in HubSpot's "The Ultimate Guide to Content Marketing in 2021". "[Content marketing] describes the process of attracting, engaging with, and delighting your target markets."
HubSpot says that content market is important in many ways:
Educates your leads and prospects about the products and services you offer
Boosts conversions
Builds relationships between your customers and business that result in increased loyalty
Shows your audience how your products and services solve their challenges
Creates a sense of community around your brand
Content Marketing Can Be Challenging
If only content marketing was simple, the internet would be filled with more helpful, informative, and entertaining articles than it would take a lifetime to consume … but we know that is not true!
"Content marketing doesn't come without its challenges. It's a crowded market, which means there's little room for mistakes and missed opportunities," writes Albizu Garcia in Social Media Today. "Marketers have to get it right, in order to achieve optimal results."
Creating and sharing remarkable content that works for your audience and your brand takes patience, practice, and a professional touch.
There are so many pitfalls that can kill your content marketing that we could give you a list of 99 … but, then again, No. 99 on that list would likely say "never do a list with 99 things on it!"
Does Your Content Marketing Make These Mistakes?
There are many common pitfalls that can be made in content marketing. Here are nine common mistakes we see:
Not Knowing (or Understanding) Your Audience
It is amazing that some companies proceed with content marketing without truly knowing or understanding their audience. To provide value to your audience, you must know what they want and/or need. If you fail to understand your audience then it is essentially "game over" before the game has even begun. Research your audience before setting your game plan.
Focusing on Quantity vs. Quality
Quality always instead of quantity. Your content is often the first impression for your brand, company, product, or service so it is important to associate it with quality, credibility, and value. A focus on quantity only can lead to keyword cannibalization where your similar posts fight each other for ranking on Google, hurting your SEO.
Stuck in a Rut: Producing Only One Type of Content
If you are like me, you might love a good cheeseburger. But even cheeseburgers can get old if that is all you ever eat! Content marketing is more than just blog posts on your website. Your content marketing can include everything from whitepapers, how-to-guides, videos, infographics, podcasts, case studies, webinars and more. Utilize various forms of content marketing to reach the widest audience possible.
Ignoring Your Distribution Channels
Sometimes so much time and effort is put into creating content that all can be forgotten after the "publish" button is hit. Some even say that while content is king, distribution is queen when it comes to marketing. Focus on the different distribution channels and find those that work for your company and specific content you have created. Trial and error will certainly play a role as you need to monitor results for each distribution channel.
Turning Your Content into a Sales Pitch
You do not want your audience to feel like they are sweating through a sales pitch from the movie Glengarry Glen Ross ("Always Be Closing!"). Your content marketing is not traditional advertising, and your audience does not want to see a sales pitch. If your content comes off as too sales-y then you risk not connecting with your target audience. Remember to always focus on what your audience wants and needs.
Lacking Relevant CTAs
While you do not want to create content that is just a dressed-up sales pitch, you also do not want to publish content that lacks relevant CTAs or calls to action. A good CTA will be tailored to meet the needs of the content topic or intended audience and should offer added value to your audience. Think of the CTA as a way for you and the audience to continue your conversation.
In a Groove: Consistent Content
Your content marketing needs to be on a consistent schedule. It can be difficult to maintain, but something as simple as publishing a blog entry at regular intervals can pay big dividends.

Search Engine Journal says

that "adding a consistent blog into your content marketing strategy will provide benefits such as increased organic web traffic, content that can be easily shared on social media, and exposure on search engine results pages."
Not Nurturing Your Evergreens
If you spend all your content marketing energy chasing the hot topic or trying to hit on a viral post then you will miss out on the benefits of evergreen content. Evergreens are content that is almost timeless and because of that can result in not just days, weeks or months of site traffic but can generate years of search engine traffic. Covering current topics can certainly be of value to your audience and need to be addressed, but evergreens in the long run almost always bring more bang for their buck.
Lacking a Professional Approach
You need dedicated professionals, from marketers to web designers to graphic designers to photographers and writers handling your content marketing. Farming out your blog post to whoever drew the short straw at the last monthly meeting or letting the summer intern handle things will not cut it in today's competitive environment.
At adWhite we have a team of professionals experienced in all forms of content creation and distribution, inbound marketing, website design, lead generation, sales enablement, SEO, graphic design and more.
Contact us today for a free consultation.
Subscribe to email updates
Recent posts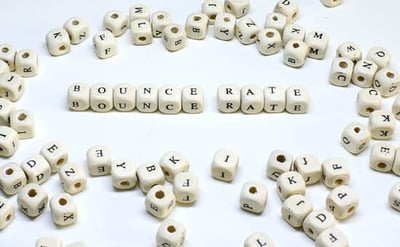 Related Articles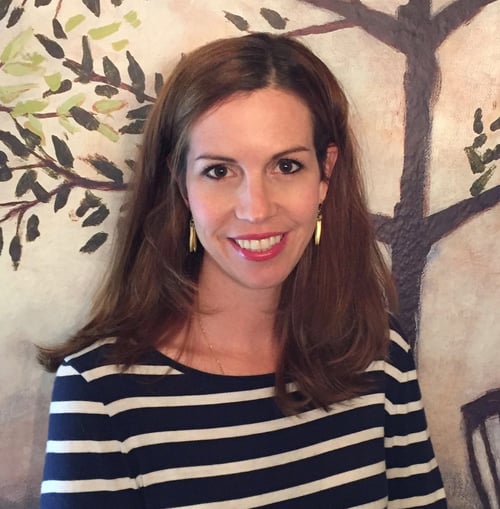 adWhite Marketing & Advertising recently hired Emily O'Shaughnessy as Content Marketing Manager. In this role she will manage content creati...
Read More
Topics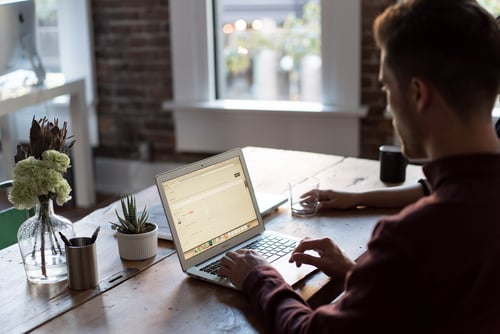 For some businesses, content marketing is a familiar term and a critical part of their overall marketing strategy. But others have never eve...
Read More
Topics