Blog
3 min read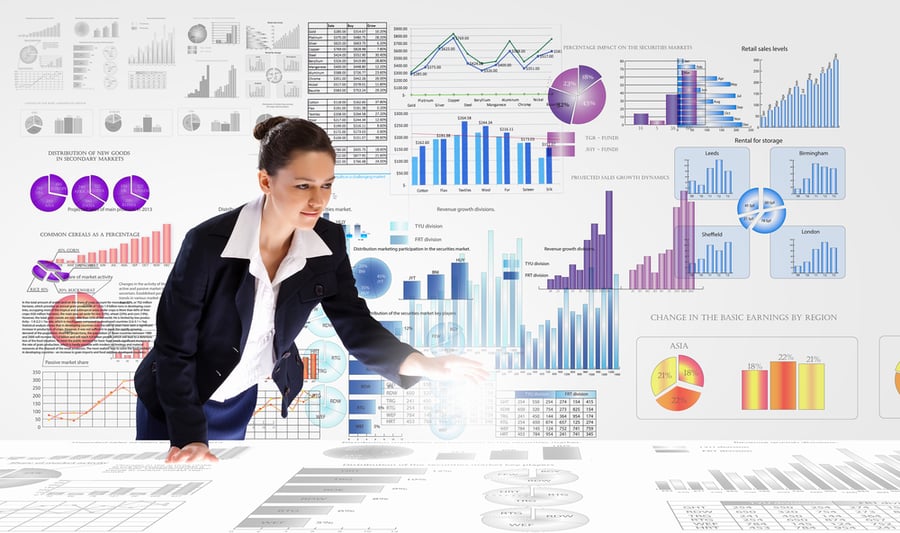 Google Analytics: The Ultimate Tracking Tool Helps Your Business Grow
You don't need a diploma from a fancy school hanging on your wall to know that business idioms usually have a ring of truth to them. "You get what you pay for" – for example -- is almost always right.
Emphasis on "almost" as there are those rare exceptions, such as Google Analytics, where you don't have to pay a thing (it's free!) while getting great value from the website tracking tool.
While there may be a lot of options when it comes to business tools, Google Analytics is the overwhelming choice when it comes to website metrics.
"In terms of the platform I recommend, my answer is simply to use Google Analytics," wrote Ron Stefanski in "How to Master Google Analytics". "I tell people this because Google Analytics is a free platform which integrates seamlessly with any website and has a tremendous amount of data that can easily be extracted once users are familiar with the interface."
Familiarity and leaning how to use Google Analytics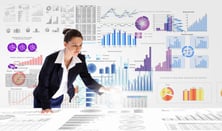 properly is key.
"When used properly, this valuable resource will give you insights to improve your marketing, web content and more," writes Pia Silver in Forbes.
Taking advantage of detailed metrics can help your business turn intangibles, like clicks; into tangible data that can guide your inbound marketing strategy.
Ignore Google Analytics and risk losing a competitive advantage over your rivals.
"This rich analytical data is available for every website so why would any business ignore such a rich source of growth?" says Anna Preston in "Understanding Google Analytics Data for Greater Customer Insights".
Numbers Show Google Analytics Popularity
According to BuilitWith, an internet research firm that tracks trends, the usage of Google Analytics has steadily been rising with more than half of the top 1 million websites in the world using the business tool.
Those Google Analytics usage numbers get even better with higher-ranked websites, based on traffic with:
72.85 percent of top 10,000 websites using Google Analytics.
68.31 percent of top 100,000 websites using Google Analytics.
55.66 percent of top 1 million websites using Google Analytics.
Overall, Builtwith says, "we know of 28,832,505 live websites using Google Analytics."
Of course, when it comes to tracking the tracking tools, what many websites use, if anything, is unknown so that W3Techs research says that "Google Analytics is used by 84.1% of all the websites whose traffic analysis tool we know. This is 54.7% of all websites."
Since almost every business website is going to use some sort of tracking tools, it is safe to assume that at least three out of every four businesses is utilizing Google Analytics in some fashion.
Dos and Don'ts of Google Analytics
While Google Analytics is a great tool, many businesses do not understand all the "ins and outs" of the software.
Silver, in her Forbes article says that if you learn to use Google Analytics it will give "you pretty much all the raw numbers you need to see how your website and marketing are doing."
She says Google Analytics is vital because it can:
Monitor SEO campaign effectiveness.
Track traffic for inbound marketing content such as blog posts and videos.
Gain insight into overall user experience on your website.
Silver says avoid these common Google Analytics mistakes by:
Failure to add the proper Google Analytics tracking code to your website pages.
Not accounting for spiders or bots – non-human automated traffic -- in your results.
Failure to track the proper metrics such as bounce rates.
When it comes to the "Dos" of Google Analytics, Silver says website operators should focus on bounce rate -- the number of users that leave your website after viewing only one page -- and organic traffic – users that land on your website from unpaid search results.
Go In-Depth on Your Google Analytics Metrics
Google Analytics provides so much data that it can overwhelm users and prevent them from comprehending what is behind the statistics.
"Huge quantities of data can be overwhelming and there's a tendency to just skim the surface by monitoring and reporting on just a few Key Performance Indicators (KPIs)," Preston says in her article.
Preston says businesses can glean key customer information from their website traffic via Google Analytics including:
Customer location
Demographic
Average engagement time
Behavior when on a website page
Stefanski says "analysis paralysis" can set in when confronted with too much data: "the idea behind this is that webmasters will look at their analytic data and become so wrapped up in it that they don't know where to start so they don't take any action at all."
10 Most Tracked Google Analytics Metrics
John Bonini, writing on the Databox blog says that "as the number of marketing tools has continued to grow, one thing has remained a constant in just about every marketer's stack: Google Analytics."
According to Databox, the 10 most tracked Google Analytics Metrics are:
Users
Bounce Rate
Sessions
Average Session Duration
Percentage of New Sessions
Sessions by Channel
Pages Per Session
Goal Completions
Pageviews
Pageviews by Page
Understanding those raw metrics is just scratching the surface of Google Analytics with detailed reports centering on metrics and dimensions.
Dimensions are defined by Google as "attributes of your data". These attributes can help you sort, organize, and segment your data.
"Dimensions and metrics go hand in hand on Google Analytics while analyzing your website's data," explains TechCentred.
Measuring dimensions such as "users by location" or "bounce rate by channel" can take your website analytics to the next level.
Contact adWhite today to learn more about what your Google Analytics numbers are telling you about the effectiveness of your inbound marketing strategy.
Subscribe to email updates
Recent posts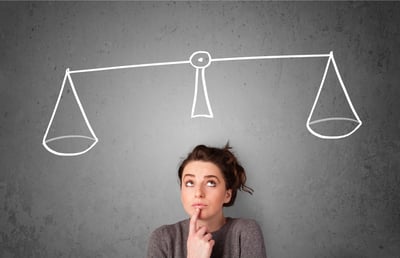 Related Articles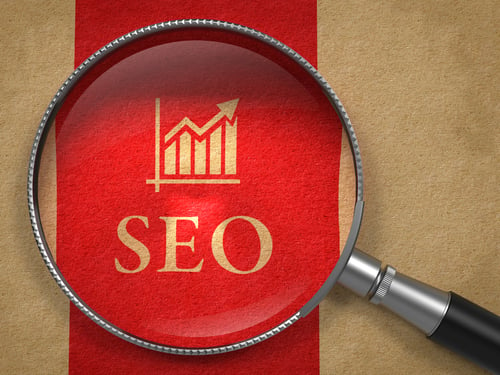 SEO stands for Search Engine Optimization, which involves a variety of tactics and actions around helping your website get found in a sea of...
Read More
Topics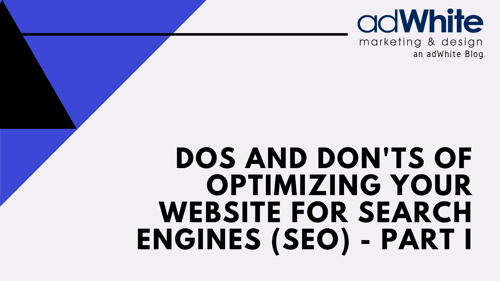 Good Search Engine Optimization (SEO) practices not only improves the usability of your website and delights both your prospects and custome...
Read More
Topics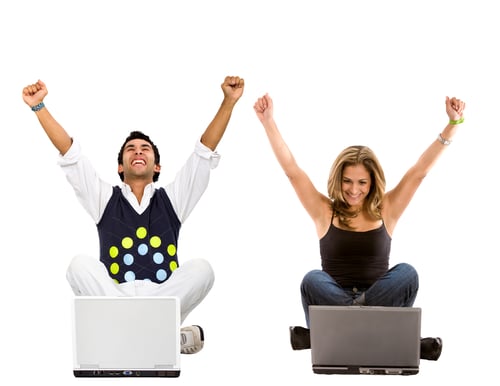 Discovering the elements behind Google's top-secret search engine algorithm is the Holy Grail of SEO, but you honestly might have a better c...
Read More
Topics