Blog
3 min read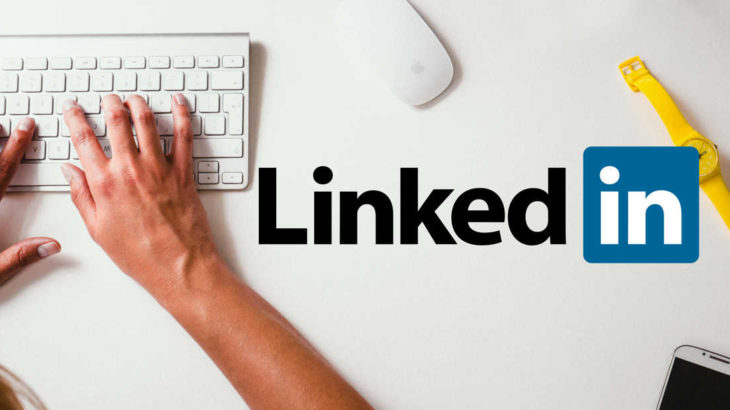 LinkedIn Ads Can Be a Powerful Way to Advertise Your Business
With Spotify currently amid a social media flap it seems that no app or platform has resisted the urge to wittingly, or unwittingly, touch the third rail of marketing.
Though LinkedIn continues to chart a controversy-free course while becoming the go-to B2B social media platform..
Like a parent sitting calmly on the park bench, while the neighborhood toddlers duke it out in the online sandbox, LinkedIn stays refreshingly above the fray.
"Considering its size and social footprint, LinkedIn has been a notably minor character in major narratives about the hazards of social media," wrote the New York Times on the precipice of the pandemic. "It is unique among its social media peers in that it has not spent the last five years in a state of wrenching crisis.
LinkedIn's Reach: 700 Million Users in 200 Million Countries
During the pandemic, LinkedIn has continued to grow in size and relevance with over 700 million users now in over 200 countries.
"LinkedIn used to be a back burner network for job seekers, but today it's the best platform for organic social marketing. LinkedIn beats Facebook and Instagram for pure organic reach, hands down. For B2B social, LinkedIn is the best place to distribute your content and reach new customers without paying for ads," techfluencer Evan Kirstel wrote in January's "Top 8 B2B Social Media insights for 2022" for Forbes.
Now if you just rushed to your favorite worn unabridged copy of Merriam-Webster and said, "what the heck is a techfluencer!?!" … we can explain!
"But what if I told you there are new kinds of influencers out there. Ones that don't really hang out a lot on Instagram or Tik Tok but do spend a big chunk of their time on LinkedIn, the go-to place for business and tech enthusiasts. Do you know [what] I call these influencers? I call them "Techfluencers," Omri Hurwitz wrote in September 2021. "The "Techfluencers" focus on tech news and business content."
While techfluencers are great for that B2B organic social marketing, there is no reason why you also shouldn't, budget willing, tap into the power of LinkedIn's paid advertising.
Guide to Running a Successful LinkedIn Ad Campaign
Even if you are convinced that a LinkedIn ad campaign is the right avenue for your business, you might be unsure how to get the project put into drive.
Fortunately, HubSpot and LinkedIn teamed up to offer a guide on how to run a successful LinkedIn ad campaign. The guide, available for free download, includes:
Checklists for setting up a successful LinkedIn company page
Social media content calendar template
LinkedIn ad campaign walk through
Step by step tips on creating a targeting strategy
Ad campaign budgeting and bidding best practices
Ad specs
Resources for ad creation best practices
"Whether you've dabbled in LinkedIn Ads before or not, it's easy to see the value of boosting your own content and creating targeted promotions to reach a specific audience of LinkedIn members," says HubSpot. "This guide will help you develop a strategy to master LinkedIn's ad formats, allowing you to reach the right members, at the right time, with the right content."
Running Ads on LinkedIn in 5 Easy Steps
Too busy working on your daily Wordle puzzle to download the free guide? HubSpot Marketing has a video that will help you run ads on LinkedIn in five easy steps.
Before we get to these steps, lets cover the four types of ads you can run on LinkedIn:
Message ads
Dynamic ads
Text ads
Sponsored content
To prepare for your first LinkedIn ad campaign you will need to optimize your LinkedIn pages.
"There is a major pregame activity you need to complete: optimize, optimize, optimize," says HubSpot Marketing. "30 percent more views go to LinkedIn pages with complete information, so optimization is a priority."
Once optimized, go to the corner of your profile to get access to your "campaign manager" by clicking "advertise" in the upper right-hand corner of your home screen.
From there you can create a LinkedIn Manager account which allows you to create a campaign.
Now for those five steps:
Choose an Objective: Decide on the goal of your LinkedIn ad campaign. Is it for conversions such as lead generation, talent leads or job applicants; or for engagement such as website visits or purely for brand awareness? Only you can decide.
Select a Target Audience: Who are you targeting for this LinkedIn ad? Linked offers more than 200 targeting characteristics from job experience to education to interests and traits. This allows you to drill down and specifically target the audience you need to reach.
Pick an Ad Format: HubSpot explains the four options:
Message ads: "You can target your audience by sending them a personal message directly into their inbox and then tracking how many people actually take action."
Dynamic ads: "Change with who you were targeting. They take info like company name, job title, and even your photo and blend them into the ad itself. So, when an ad pops up, the viewer is actually the co-star."
Text ads: "Send your content directly to your audience and measure how they react."
Sponsored content: "These posts can blend effortlessly into your audiences' social media feed."
Set an Ad Budget: Start by setting a daily budget and monitor it before making more ad purchases.
Measure Your Success: LinkedIn allows you to track performance in the Campaign Manager dashboard where you can monitor clicks, CTR, conversions and more.
LinkedIn Ads that Pop
The steps above will only get you so far – you will need to have effective ads and LinkedIn says these tips can help you make ads that pop.
Create content with your audience in mind
Check out the competition
Be selective
Use eye-catching visuals and language
Segment your customers
If you want to know more about LinkedIn ads, give us a shout anytime at adWhite.
Subscribe to email updates
Recent posts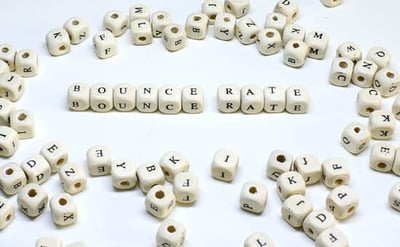 Related Articles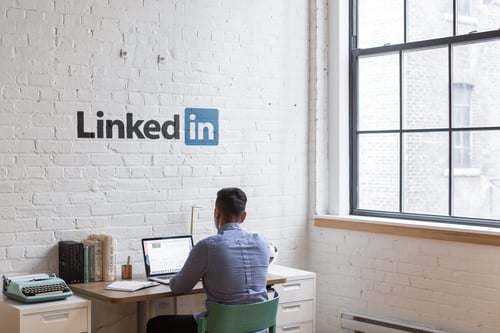 At times it can seem like LinkedIn's role in the social media world is to play the adult stuck at a birthday party full of screaming kids at...
Read More
Topics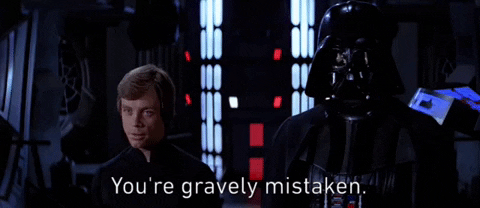 Happy birthday LinkedIn! After 17 years this platform has continued to grow exponentially. After reaching 100,000 members in its first year,...
Read More
Topics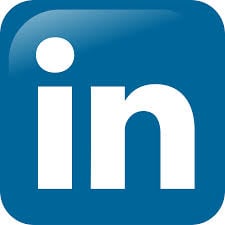 I'm on LinkedIn...finally!!! I'm a little behind the times, that's OK, I can handle that. I've been active on a few other social channels - ...
Read More
Topics