Blog
4 min read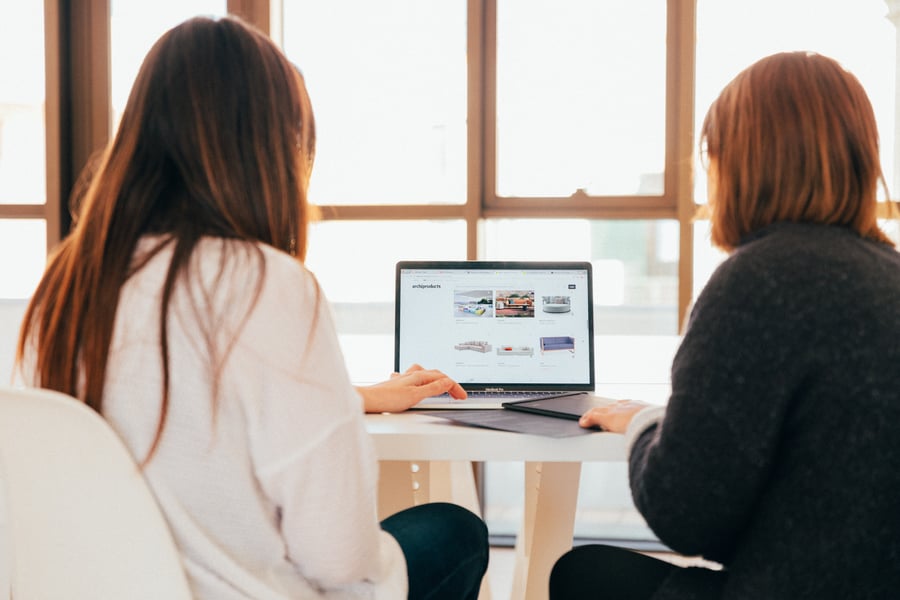 Tale of the CMS Tape: HubSpot vs. WordPress
While WordPress may be the most popular content management system (CMS) for websites in the world, the open-source platform is being challenged by worthy alternatives such as HubSpot's CMS.
According to an August 23, 2021 article by WPBeginner WordPress "powers over 42 percent of all websites" but that has not stopped detractors from voicing their opinions in articles such as last month's "Developers Hate WordPress – and So Should Marketers" published on The Next Web (TNW) site.
"WordPress is hands down the most popular CMS out there … but while the CMS system is powering the websites of so many businesses across the globe, the truth is, a majority of developers actually hate it," wrote Andrea Hak, TNW's Branded Content Editor.
The Need for Alternatives to WordPress
Hak points out in her article that in Stack Overflow's annual Developer Survey, WordPress was voted the most dreaded platform to work with in 2019 and 2020. Even WPBeginner admits that "while WordPress is popular, it is not a good fit for everyone."
WPBeginner, in its look for alternatives to WordPress, says that HubSpot's CMS Hub is a powerful website builder "that lets you build a custom website within minutes."
At adWhite we appreciate the HubSpot CMS because it combines marketing automation tools with a CRM, and adds the power of their drag and drop website builder, to create a dynamic inbound marketing tool for our clients.
"The best part about HubSpot's website builder is that they let you do adaptive testing, so you can choose up to five variations of a page, and HubSpot will monitor and serve the best performing option," said WPBeginner.
Head-to-Head: HubSpot CMS vs. WordPress
For those not familiar with either of the content management systems, here is a head-to-head look at both: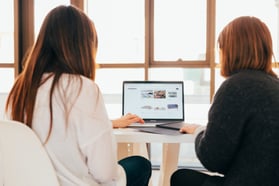 Snapshot
HubSpot: CMS Hub is a cloud-based content management system. Both marketers and developers have access to the tools to create focused customer experiences. Users can easily create content, optimize their site for conversions, and gain performance insight in one place.

WordPress: Is an open-source software package that is installed or configured on your servers or using a third-party hosting provider. Its content creation tools are bolstered by plugins for additional functionality such as SEO, sitemaps, analytics and more.

Pricing
HubSpot: CMS Hub, as a SaaS product, has a monthly recurring cost that can be paid monthly or annually. The cost levels are Starter ($25 per month); Professional ($400 per month); and Enterprise ($1,200 per month). All three tiers come with premium hosting. The monthly price includes security features, regular maintenance and updates, support via chat, phone and email, and other features such as email marketing, SEO optimizations, and live chat that come as part of the HubSpot CRM platform.

WordPress: While the WordPress basic software is free, users will need a hosting option that can run from $20 per month up to four figures. Users may also opt to add plugins to their WordPress site that could double their ongoing fees. Also, additional security may be needed to keep your WordPress site away from prying eyes. WordPress sites may also require contracts with third-party vendors to perform maintenance and upkeep.
Content Creation
HubSpot: Drag-and-drop to get started with thousands of themes or build your own from scratch. Blogging and landing page tools are easy to use, and you will have the CRM data at your fingertips.
WordPress: Easily create basic websites built around text but more complex websites will require additional resources or templates. Plugins will be needed to compete with the offerings of CMS alternatives.
Search Engine Optimization
HubSpot: Includes SEO recommendations tool, as well as on-page SEO tools built in to blog, landing pages, and website creation pages.
WordPress: SEO not included in basic package but can be added with paid or free plugins.
HubSpot Launches CMS Hub Starter
For those wanting to dip their toes in the CMS water before diving head in, HubSpot made it easier in August with the launch of CMS Hub Starter, which allows scaling companies to utilize the platform at a price starting at $25 per month.
"Over the past year, we've seen just how important it is for companies to be able to create reliable and effective digital experiences," said Angela DeFranco, VP of product management at HubSpot. "In addition to providing the tools our customers need to get their website up and running, CMS Hub Starter is also built on top of our CRM platform to help companies leverage their own data to create a better end-to-end customer experience."
CMS Hub Starter allows customers to:
Build Fast, Secure, and Reliable Websites
Easily Build Remarkable Websites
Tap into the Power of the HubSpot CRM Platform
"CMS Hub Starter is going to be a game changer for scaling companies looking to take their digital experiences to the next level," said Kevin Barber, CEO and founder of Lean Labs. "Where a traditional CMS can add pain and complexity to a marketer's day, CMS Hub Starter does the opposite by giving them the essential tools they need to build a remarkable website and start generating revenue, all at a price point that's accessible for smaller teams."
Keeping Your CMS Safe from Hackers
One of the issues that tilts the scales for many from WordPress to HubSpot CMS is the security factor.
With HubSpot CMS standard security features right out of the box include SSL, a web application firewall, and a globally hosted content delivery network (CDN).
The benefit of a CDN, according to Akamai, is that it can "protect content providers and users by mitigating against a wide array of attacks without malicious entities ever compromising delivery and availability."
The popularity of WordPress has made it a target for cyber attacks with 90 percent of all infected website platforms in 2018 coming on WordPress, up from 83 percent in 2017.
For those on WordPress, the security issues to keep an eye on, in addition to malware and phishing, include:
Unauthorized logins
Outdate core software
Undefined user roles
Outdated themes and plugins
Structured Query Language (SQL) injections
SEO Spam
Cross-site scripting
Denial-of-service attacks
Supply chain attacks
Hotlinking
HubSpot, in its latest security reviews, says that it has "developed our security framework using best practices in the SaaS industry."
Key HubSpot security objectives include:
Customer Trust and Protection: Consistently deliver superior product and service to our customers while protecting the privacy and confidentiality of their information.
Availability and Continuity of Service: Ensure ongoing availability of the service and data to all authorized individuals and proactively minimize the security risks threatening service continuity.
Information and Service Integrity: Ensure that customer information is never corrupted or altered inappropriately.
Compliance with Standards: We design our corporate security program around the industry cybersecurity best practice guidelines including the Center for Internet Security (CIS) Critical Security Controls. Our controls governing the availability, confidentiality, and security of customer data are also designed to be SOC 2 compliant with the Trust Service Principles (TSPs) established by the American Institute of Certified Public Accountants (AICPA).
Hear enough? If you want a CMS, the ability to maintain your own website easily, HubSpot's CMS is the very best choice.
Contact adWhite today to find out more about how we can help you turbocharge your inbound marketing with HubSpot's CMS.
Subscribe to email updates
Recent posts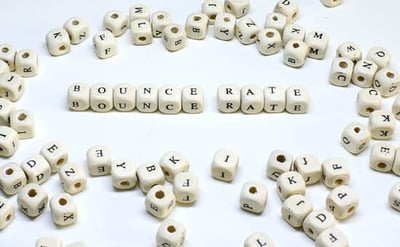 Related Articles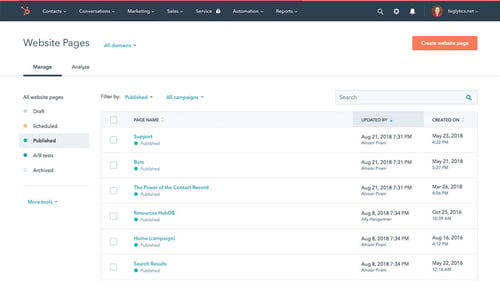 I was a pretty big fan of WordPress … was! I mean, it's still OK and it has its pluses and minuses, but it's also a huge pain in my butt!
Read More
Topics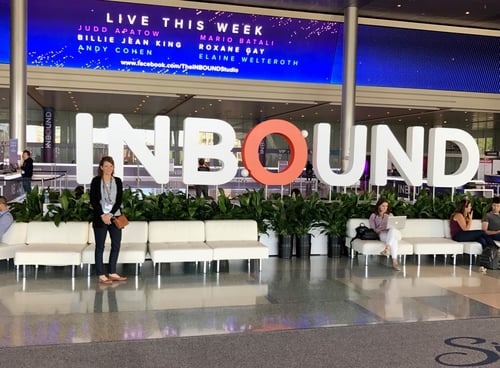 The adWhite team is heading to Boston on Monday (Labor day) to attend HubSpot's annual Inbound Conference. This year half of our team is goi...
Read More
Topics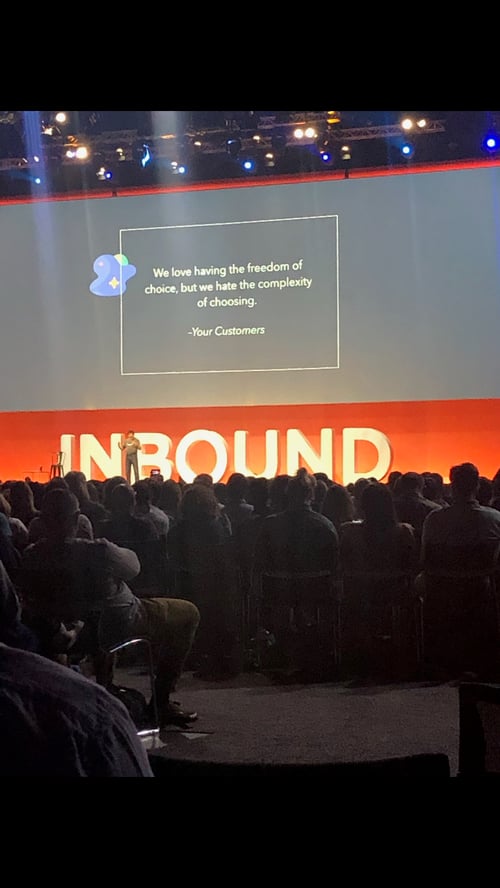 At the beginning of September a few of us from the adWhite team packed our suitcases and headed to Boston for Inbound 2019 + Partner Day. It...
Read More
Topics