Blog
4 min read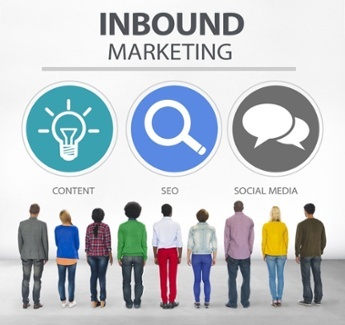 Why We Became An Inbound Marketing Agency
adWhite started as a "full-service" advertising agency. I had worked for two ad agencies and two direct-response agencies in Dallas. I liked the idea of running an advertising agency. Initially we focused on business-to-business clients with a particular focus on the maintenance side of commercial aviation, because that was where I personally had the most expertise. We developed logos and brochures and websites for companies that sold their products or services to commercial airlines. We then started helping them with trade shows (not only the design pieces but also the production and logistics of the trade shows). It wasn't the most fun work, but it got my foot in the door with several clients because they didn't have a marketing team, and they didn't want their sales team coordinating trade shows.

After several years, we morphed into a combo B-to-C / B-to-B agency. We started doing promotional items (logo apparel, pens, bags, etc.), restaurant menus, signs, you name it. It was crazy. And we were busy, but not as profitable as we needed to be. Lots of activity, lots of small, low-margin jobs, but we weren't really creating value for companies. We were extremely tactical. I didn't hate it at the time, but looking back on those years now, I can't believe I stayed in that mode for so long.

Around 2008, we started shifting to more online, digital marketing solutions — websites and web & email hosting. Now, web & email hosting may sound good, but it's a nightmare. It's not the business we intended to be in, but we were. Our website projects were still pretty small, so we had to keep up the traditional work to pay the bills — graphic design projects, print media markups, print production markups, etc.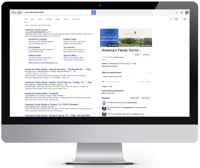 Somewhere around 2012, we started doing more SEO, more email marketing and just barely dipping our toes into social media management. I could tell that was where marketing was going, but it took a lot of trial and error to figure out how to provide the right services that produced the desired results. Everything was an experiment, but clients didn't know any better, so there was room for error.

I didn't want adWhite to be an SEO company. I had actually helped to start another SEO company way back in 2002. SEO was just getting started and we were having to educate prospects on what it was. It was hard. I learned a lot. But I only did that for 6 months before I figured out that selling a logo or a brochure was much easier. It was tangible. People wanted to see and touch their marketing. SEO was virtual, hard to track, very unknown.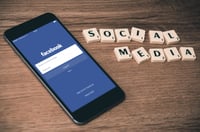 Social media was even worse. Businesses knew they needed it, but they knew nothing about it and they placed very little value on those activities. It was almost demeaning. I felt like business owners looked down on social media work. They thought anyone could do it — their kids, their neighbors, the internal admin staff — but they were happy to give it to the "web guys."

From 2012 to 2015, we steadily improved our combined online marketing services. We became Google Certified so we could intelligently sell and actually manage Google PPC ads. We started working with CMS platforms, mostly WordPress, and got better at those types of website projects. We were smarter about pricing and performing email, SEO and social media work. We hadn't made it, but we were getting better at the general definition of online and digital marketing. We were even doing a tiny bit of content development — some blogs and definitely some original social content.

The problem was, we were all spending tons of time on reports to both prove that we were doing the work but to also show the client the results. And mostly we were showing them website traffic increases and social media activities. It was a struggle because NO ONE looked at the reports and very few people trusted that we were doing what we said we were doing. If they couldn't Google something and see themselves at the very top of the page, then clients didn't think we were doing our job. During this time, we were performing strictly white hat SEO. But black hat SEO was prominent and it was hard to compete with some of those tactics. I was banging my head against the wall. I just assumed I needed to figure out a way to build websites faster and better so I could stay ahead of the legions of competition getting into that space. We developed our own WordPress theme, started to create our own SEO philosophy based around long-tail keywords and niche landing pages, and we tried to streamline a reporting process.

It was a lot of work, and the biggest hurdle was proving that we were a) actually doing what they were paying us for and b) that our services were providing value. Then, in October of 2015, I was introduced to HubSpot and my life and the path of our agency changed forever. It was an incredible eureka moment.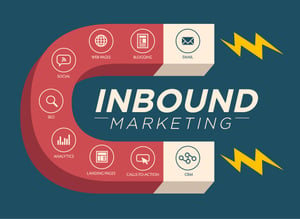 HubSpot had been around a while and, in fact, they had been calling on me for more than 2 years. But I had my head in the sand and I refused to even look into any SaaS-type solutions. I mean, I thought there could be a reporting platform or some SEO tools that could help us do our jobs better, but I didn't even think marketing automation platforms existed out there.

When we bought HubSpot for ourselves and starting to learn the inbound marketing philosophy (December 2015), we discovered that we had been doing inbound already, just in a clunky way. The HubSpot tools and the HubSpot methodology was amazing, though. And it brought immediate clarity to what we had struggled with for so many years. My main reason for using the software though, and for convincing my clients to buy it, was for the reporting. I simply needed a tool that proved we were doing the work and proved that our services provided value.

Toward the end of 2016, we really got it … finally. We fully bought into the entire inbound process and we finally started confidently selling and servicing our clients with inbound, online marketing solutions that truly provided value to their business.

The reporting brought proof of the work, but the HubSpot process brought clarity to our entire service offering.

We've been an inbound marketing firm since late 2015/early 2016. Many still have no idea what that means, so I simply say "… we provide a combination of online marketing services and we pair them with leading technology to provide you solutions that help your business grow." There's more to it than that, but that keeps the conversation going and resonates with most any business owner or sales leader.

There's no looking back now. Buyers have changed and they really do have all the power. As marketers, we have to provide them with the information they want, when and how they want it in order to get our clients' products and services in front of them. Inbound marketing does that. HubSpot is the best tool for it. My only regret is that we didn't convert to inbound sooner!
Subscribe to email updates
Recent posts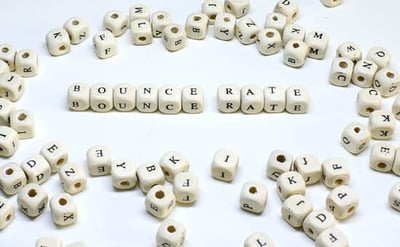 Related Articles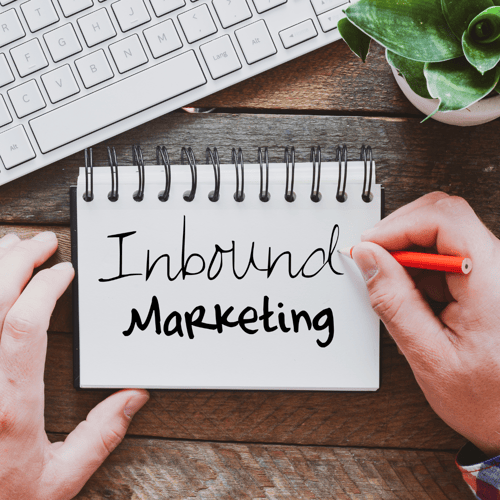 Every day we are presented with new marketing terminology, so you're not alone if you're wondering what exactly is inbound marketing, anyway...
Read More
Topics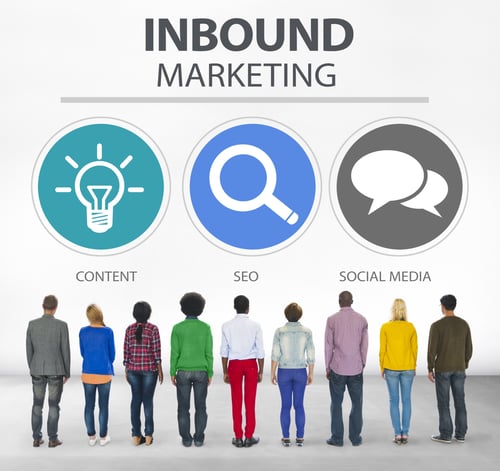 These days, inbound marketing is the leading marketing method for companies that want to grow their business. The most successful organizati...
Read More
Topics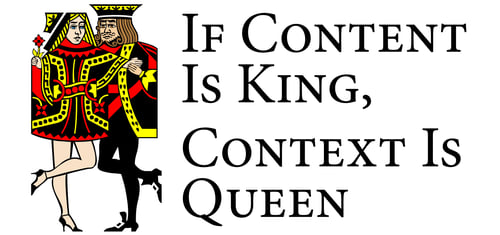 Twenty years ago, Bill Gates famously wrote "Content is where I expect much of the real money will be made on the Internet…" His essay was t...
Read More
Topics