We believe in the power of marketing automation. There are multiple software options you can use to help make your marketing activities more efficient. At adWhite, we're partial to HubSpot, because we love it's reporting tools, ease of use, seamless integration with the CRM and other cool features.
We're a HubSpot partner agency, which means that we help our clients maximize HubSpot to reach their growth and inbound marketing objectives. This involves a lot of moving parts and brainpower from different departments, both our side and our clients'. Everything from big picture strategy to tactical details are important. The better we understand your objectives and targeted customers, the better we can help you reach your goals.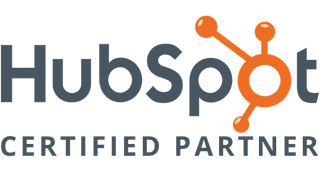 Getting Started with a HubSpot Partner Agency
Each company is unique, and requires a personalized plan of action. When it comes to marketing, there is no one-size-fits-all. But no matter the industry, company size or target customers there are common steps we take with each of our clients during the initial setup stages.


To help kick things off on the right track here's a list of the basic info we need to get started:


Social Media Login Info – This sounds basic, but you'd be surprised at how difficult it is to get this info sometimes. Not because people don't want to share, but because they really don't have it. Maybe they forgot the password and can't figure out how to rest. Or some former employee set it up under their personal account and retired to the Caribbean. Of course, social media is a key component of inbound marketing and is crucial to connecting with current and potential customers. So if you're preparing to get started, track down the username/password for all social media accounts such:
Facebook
Twitter
LinkedIn
Google/YouTube
Instagram
Snapchat
and any others
Contacts – Inbound marketing focuses on generating and nurturing leads. We work with companies to develop offers and content that helps capture lead information. But if you have a database of past customers, leads or others you've interacted with in the past– whether in a CRM system, excel spreadsheet or even a drawer full of business cards – that is a great place to start! The email address is the most crucial. Send them to us in whatever format you have (spreadsheet is preferred, but we'll take the stack of b-cards too).
Of course, quality is the most important when it comes to leads, so you want to make sure you have some type of relationship with the names you import into your database.
Existing Content – One of the first things we do with a new client is to take inventory of their current content. All of it. What's buried on the website, print brochures, case studies catalogs, videos, anything and everything. Often there is a lot of good information that can be tweaked, reformatted or repositioned into helpful, useful content. A sales flyer may be turned into a cool video. Gather up your info and together let's take stock.
Logos/Images – We'll need your logo to set up landing pages, email templates and all that good stuff properly. If you have a style guide that's even better! And any images you have that might be helpful (products, office photos, employees, etc.). Visual images go a long way, so the more we have to work with the better.
Buyer Persona Info – One of the things we help do early on is to develop and define at least 3 Buyer Personas and put them into HubSpot. Buyer personas are specific descriptions of an ideal customer – including name, job title, pain points, hobbies, how they gather their information, etc. These are important, because we can then tailor our messaging to those specific personas which is way more effective.
Of course, this is a general list of some of the things we need when a client first gets started with HubSpot. If you don't have it all, that's ok. We'll work with you to set up new accounts, gather useful images or whatever is needed to get you started on the right foot.
If you're reading this as a new client, we look forward to working with you! And if you're not but are interested in finding out more about our inbound services or HubSpot contact us today for a free consultation.