Blog
3 min read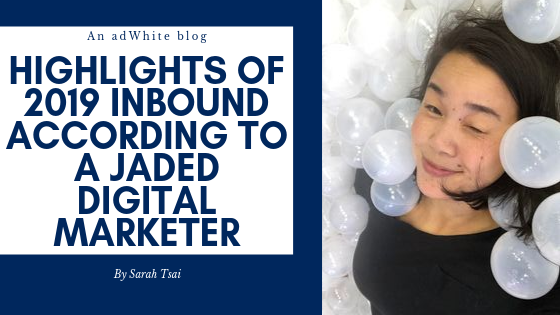 Highlights of #INBOUND19 according to a Jaded Digital Marketer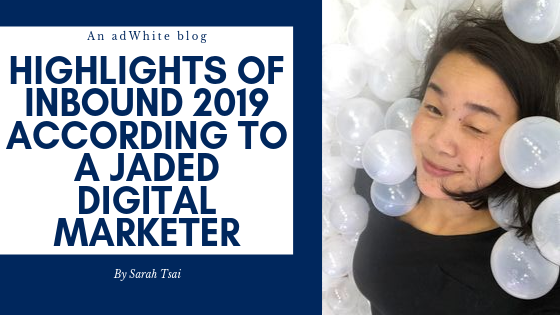 You are reading this blog. I am assuming you already know HubSpot - a marketing automation platform for marketing, sales, customer service, and CRM software. "INBOUND" is an annual conference hosted by HubSpot.
Admittedly, this being my 5th time going to INBOUND, I was naturally a little jaded. I knew exactly how to get from point A to point B using free or public transportation (passing my fellow first timer waiting for their Uber). I thought that the experience could no way top Inbound 2017 seeing Michelle Obama live before her book "Becoming" was published); Brene Brown and Shonda Rhymes #INBOUND18; or live up to the first time being exposed Malcom Gladwell and Simon Sinek's take on leadership and innovation way back in 2014. But I was wrong.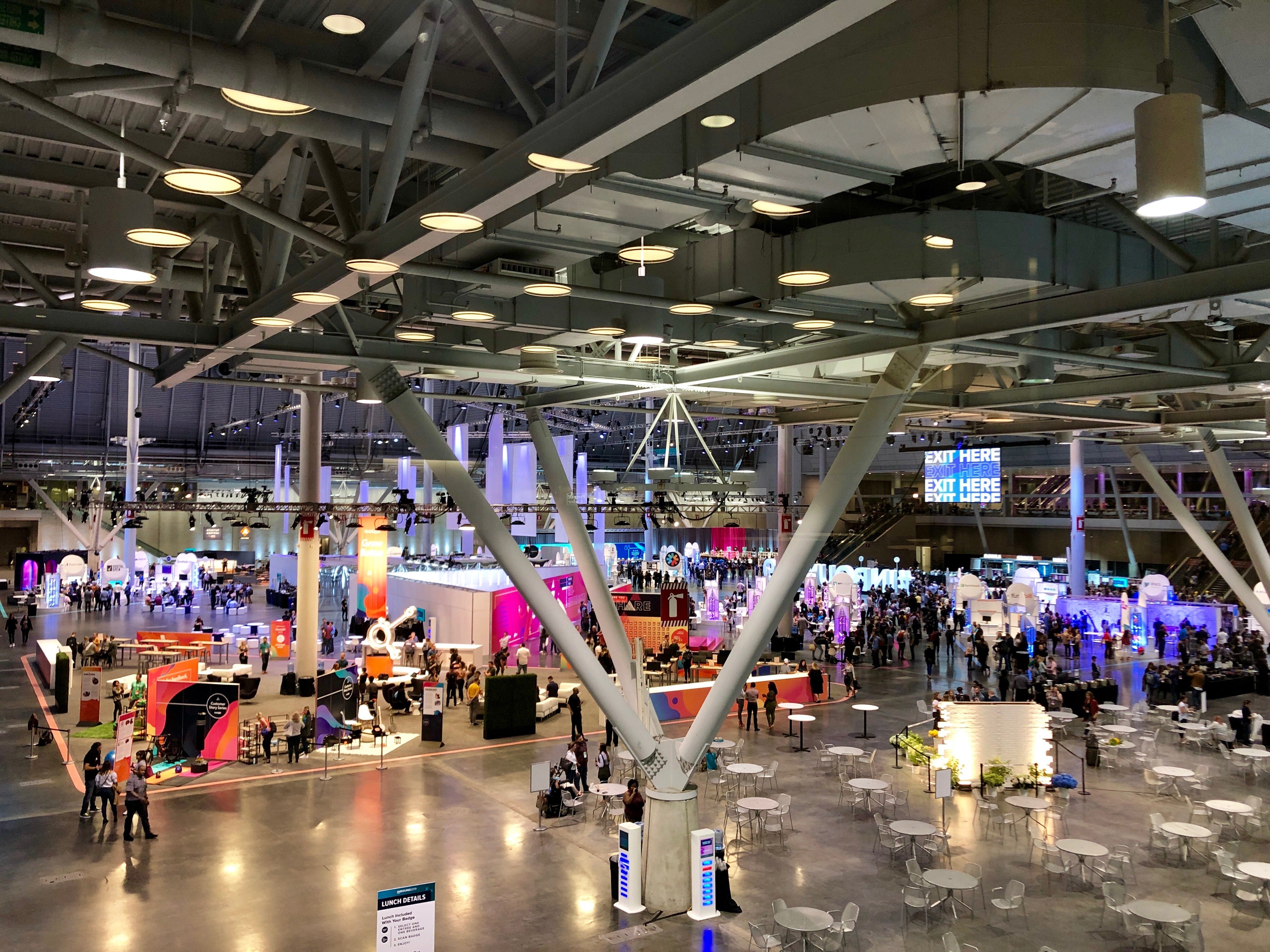 Look, did the idea that HubSpot put on a dog and pony show just so that they can sell more software cross my mind? Yes. Do I think there is a cult like following of the software...maybe. But the hype is warranted when at the core of the company is the customer experience. And no other company so clearly "mission-tize" and brand their intent to put the customer at the center like HubSpot does. They show this through their content - White papers and blogs that they constantly produce. The company is relentless in showcasing that an idea well articulated and a story well told can change the course of human existence (if you haven't seen this Scott Harrison video on charity: water you should!). And Marketers are at the heart of shaping narratives for any organization or corporation.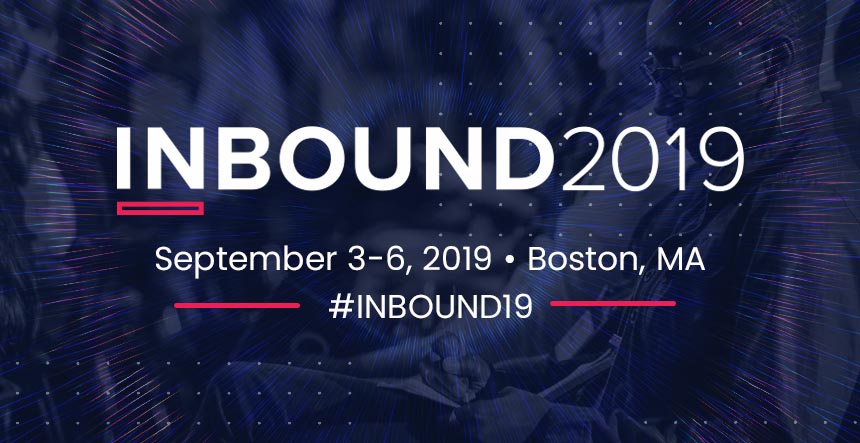 This year, Brian Halligan, the CEO of HubSpot uncovered the new rules of business and disruption.
"In the age of customer experience, it's not what you sell but how you sell. How you sell is why you win."
The big market disruptors of the past leveraged technology to re-write the rules of business. Today, innovations in customer experience are disrupting business as usual. The purveyors of delightful customer experiences are the new leaders in B2C and B2B markets. His keynote was delightful from beginning to end, with tangible examples of disruptive companies that we can all related to without an advanced marketing degree. It does appear that the leadership at HubSpot talks more in terms of what it takes for a company to survive and then grow than zeroing in on HubSpot and the software itself.
Brian never fails to bring the warm and fuzzy, but what was shocking was that Darmesh Shah, Chief Technology Officer & HubSpot Co-Founder, probably hands down delivered his best keynote to date. Instead of focusing on software or code, he shared personal experience of growth - both pain and triumphs - but always focusing on the human experience. I don't know anyone that loves going on stage and talking about difficulties fitting in or describing their worst fear or failures. It takes a particular brand of bravery to stand on the stage and share the lessons learned over his 13 years at HubSpot.
And let's not forget the opening night with Liz Gilbert. My comrades and partners in crime at adWhite can attest to my excitement meeting the Eat Pray Love author. To say that I was completely mesmerized is an understatement.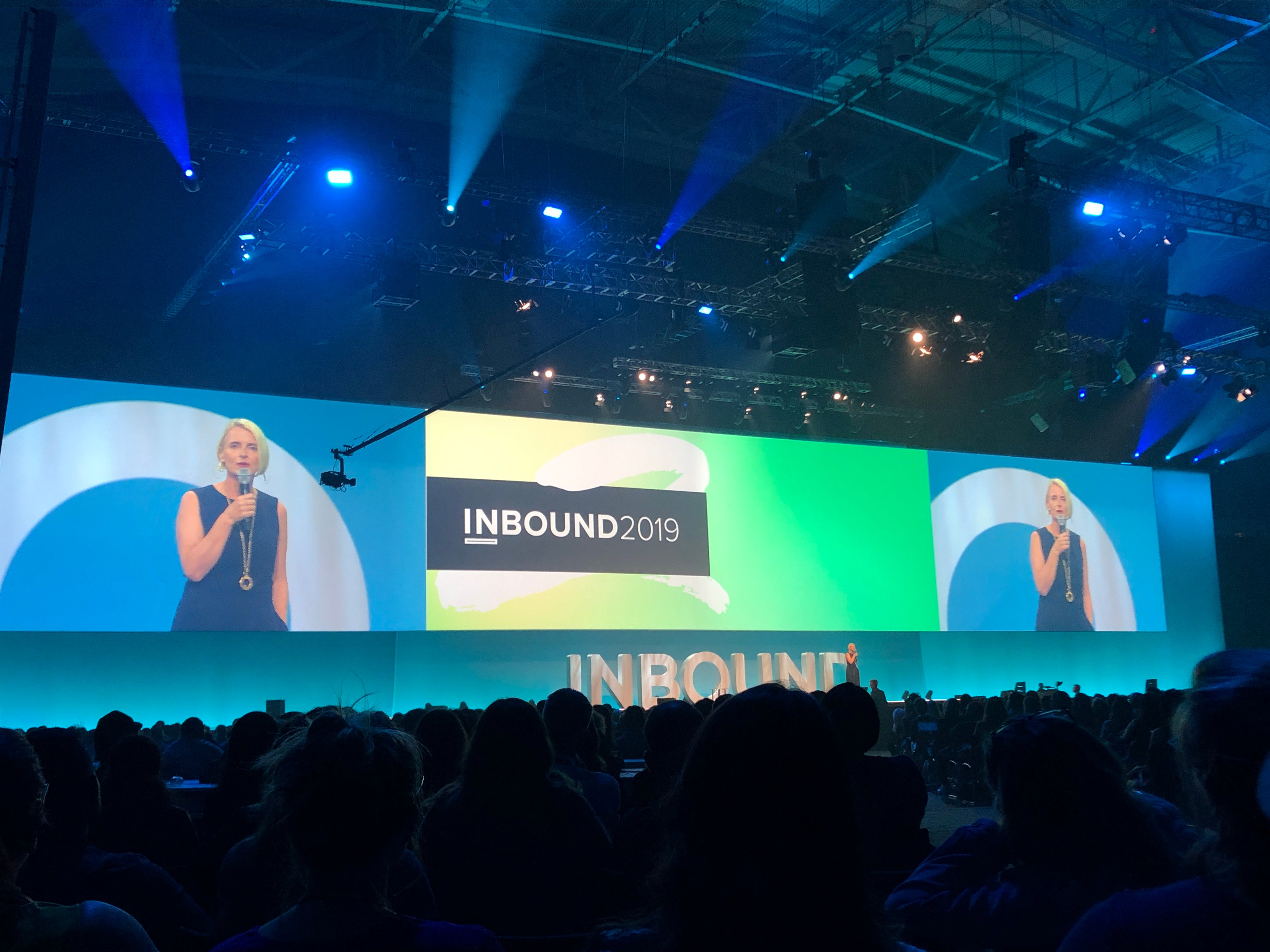 This is what she said (thanks to Toni Plumb for her awesome note taking):
You do not need anybody's permission to live a creative life.
Creative living is a way of being. It's not about what you make. It's about routinely choosing the path of curiosity. Chose Curiosity over FEAR.
Being RELAXED is being powerful.
You've got to know what you love. And you've gotta honor what you love.
You can't have boundaries unless you know what your priorities are.
Ultimately - her message was: "When are you going to give up the life that you are living to live the life that you are pretending to want?" In other words, many of us have dreams, goals, and aspirations, but we also have roadblocks (man made and/or self imposed), excuses and doubts. We need to own what we love, examine our priorities, and protect our time and energy to pursue what it is that is meaningful to us.
And with that, this jaded marketer was converted. I thoroughly enjoyed my time with great company. I felt rejuvenation with new ideas and inspiration. My need to continuously walk the path less traveled and take risks in business is validated. And the encouragement to chose curiosity over fear was all I needed to live a more courageous life. #Inbound19 and #adWhite4ever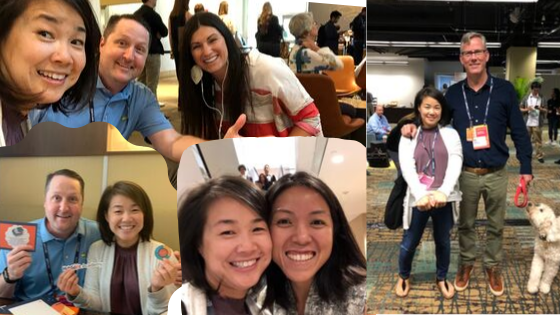 Subscribe to email updates
Recent posts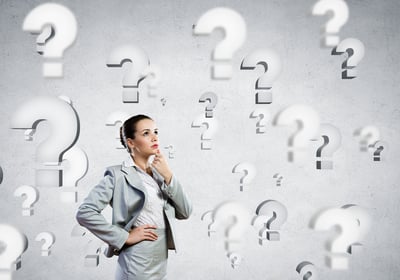 Related Articles

HubSpot's annual INBOUND conference (and Partner Day at INBOUND) is something that we at adWhite look forward to every year. We usually atte...
Read More
Topics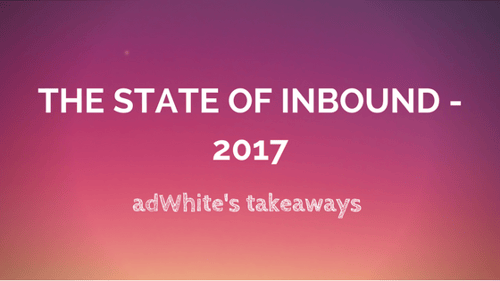 HubSpot released their State of Inbound 2017 recently and I've only had a chance to briefly read it. I plan to go back and read it several m...
Read More
Topics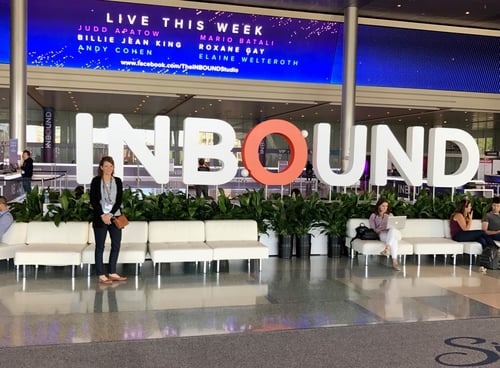 The adWhite team is heading to Boston on Monday (Labor day) to attend HubSpot's annual Inbound Conference. This year half of our team is goi...
Read More
Topics