The adWhite team is heading to Boston on Monday (Labor day) to attend HubSpot's annual Inbound Conference. This year half of our team is going - five people - so we take this event and this learning opportunity seriously!

Sessions have been booked, hotel and flight arrangements are done and the bags are almost fully packed. We've scheduled lunches, dinners and happy hours with old friends, current business colleagues and some potential new business partners from across the country and we couldn't be more excited for this year's event.

For those of you who don't know about this event, Inbound is HubSpot's annual conference held in Boston each September. Inbound brings together the world's leading digital marketers (both agencies and HubSpot end-users), world class speakers and special guests in a great venue at the Boston Convention Center. I wouldn't compare this to other conferences though, this is no ordinary digital marketing gathering. I know there are many other great conferences out there, but this one is HUGE, extremely well organized and offers a variety of learning that I've haven't experienced elsewhere. More than 20,000 people will be in attendance from Tuesday, September 3 through Friday, September 6. The energy is amazing. It's a tremendous blend of business, culture and entertainment.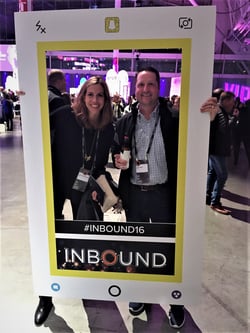 Inbound 2019 is my 4th Inbound Conference. I first attended in 2016 when the event had to be held in November due to some scheduling conflicts. That was an interesting conference because the opening night was the night of the presidential election. Gary Vaynerchuk was the first speaker, and while I had casually followed Gary on social media for a few years, I didn't really know his message well or understand his energy. If you've ever seen him speak in person you know what I mean, it's pretty amazing. His energy level and ability to challenge and inspire his audience is incredible. After that evening I became a big fan of his.

Through the years I've see Brene Brown, Michelle Obama, Andy Cohen, Alec Baldwin, Deepak Chopra and many more.
Inbound is more than just great, name-brand speakers. For the adWhite team, Inbound is an opportunity to meet face-to-face with HubSpot employees we interface with almost daily. Not only does this event help to deepen our relationships with these HubSpot employees, it gives us the chance to learn more about product updates, ask questions about features and benefits, get some hands-on training and much more. We can then return home armed with this information that we can then share with all our clients.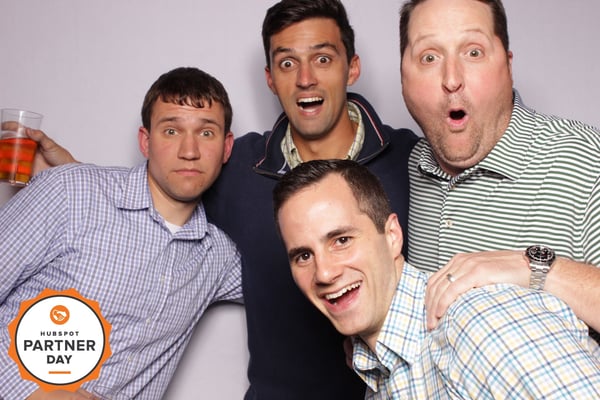 We also get the chance to see other agency friends we've gotten to know over the years. Before the official conference starts on Tuesday evening, we'll be attending Partner Day starting early Tuesday morning. HubSpot's Partner Day is open to all Gold, Platinum and Diamond HubSpot Agency Partners. We get a few product previews that will be rolled-out to the entire conference later in the week, as well as agency-specific information that is helpful to get out of the way prior to the official conference starting.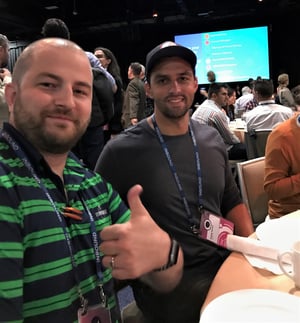 This year, in addition to the fantastic Boston weather, I'm looking forward to hearing Alexis Ohanian (co-founder of Reddit and husband to one Serena Williams) and seeing Chip and Johann Gaines (of Fixer Upper fame, as well as fellow Texans 💪). I'm also excited about some of my sessions. I'm attending sessions led by Marcus Sheridan, Verne Harnish, Larry Kim and Ryan Foland. All people who I have followed closely over the past several years.
Finally, I love the keynote address given by HubSpot co-founders Brian Halligan and Dharmesh Shah. They are the pioneers of inbound marketing and their intelligence and warmth and humility shines through when they are on stage. It's always one of the highlights of any Inbound.

The knowledge me and my team will gain at Inbound is great. But one of the biggest benefits we'll experience is the energy from the conference that I feel propels us into 4th quarter and helps to further define why we do what we do. I'll share some post-conference thoughts later in September, so please check back to read those. In the meantime, follow our Instagram feed to see some in conference highlights.