Blog
2 min read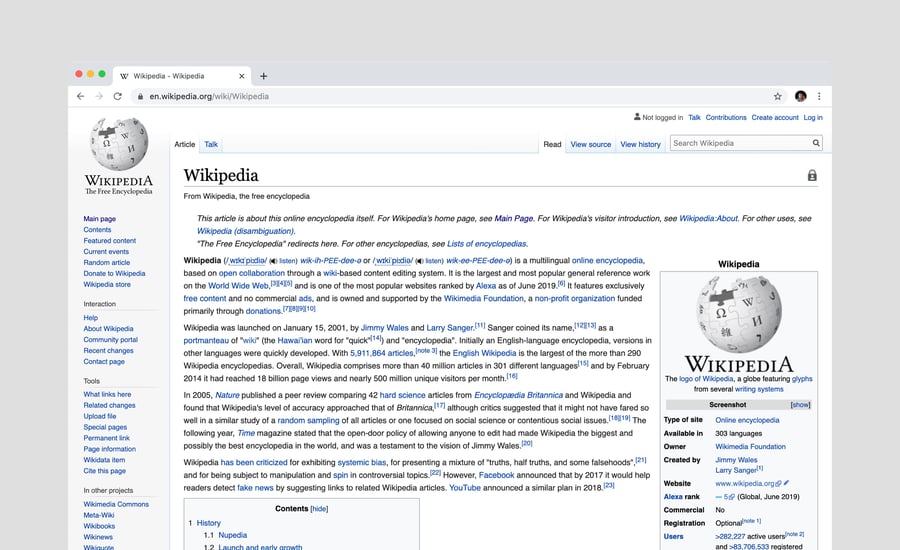 How to Create a Wikipedia Page for Your Business
Pretty much everyone is familiar with Wikipedia. It's usually one of the top search results to pull up when you Google any random thing ranging from people to places to things. However, we don't often think of Wikipedia as a place for their business to promote brand awareness…but it is.
Wikipedia typically ranks on the first page of Google results for any given search term, and because of this people know and recognize it. That familiarity increases the likelihood that someone will click on a Wikipedia search result.
It's for this reason that having a Wikipedia page for your business helps grow brand awareness and visibility online.
How to Create a Wikipedia Page for Your Company
Create an account.
Go to Wikipedia's homepage and click "Create account" in the top right. Go through the steps of creating your account.
Get promoted to an autoconfirmed user.
This part takes a little time and patience. You'll need to spend an undetermined number of days helping to "improve Wikipedia" by making edits to Wikipedia articles (here's where you can find their list of current articles that need improvements).
According to Wikipedia's guidelines for an autoconfirmed user: "Although the precise requirements for autoconfirmed status vary according to circumstances, most English Wikipedia user accounts that are more than four days old and have made at least 10 edits (including deleted ones) are considered autoconfirmed."
Once you're Wikipedia account is autoconfirmed you can move forward.
Create the page.
Unfortunately getting autoconfirmed is not the most challenging part of creating your business page.
First, you'll need to go here: "Writing an article". Scroll down to the bottom of the "Introduction" section and click the blue button that reads, "Article Wizard: An easy way to create articles."
Doing so will take you to Wikipedia's Article Wizard. Here, you have two options: you can begin creating your page by clicking "Next", or you can practice editing your page in Wikipedia's sandbox, first.
You can include as little or as much information on your company as you want – just make sure you structure the page so it's easily readable, putting the most basic, definitive information first.
Start with a basic overview of what your company does - a few sentences should do it. The typical Wikipedia article has a table of contents for the page on the left, and a fact sheet on the right.
The most important information should go above-the-fold so that visitors can get a clear and accurate idea of your business, the services you offer, and any other general, descriptive information or facts about your business.
Find and list citations.
You know how you're supposed to cite sources when writing a paper or article? Think of your Wikipedia page the same way. Citing online articles that talk about your business, online directories or any website that back-links to your website all give your business credibility.
Wikipedia is basically an online encyclopedia, so to prove the validity of your page you have to include citations to other articles and third-party sources – but Wikipedia warns: "the topic of an article must already be covered in reliable sources that are independent of the subject. These include journals, books, newspapers, magazines, and websites with a reputation for fact checking. Social media, press releases, or corporate/professional profiles do not qualify"
Submit the page for review

Update your page often.
Creating a Wikipedia page takes some time, effort and patience, but the payoff should be worth it.
Subscribe to email updates
Recent posts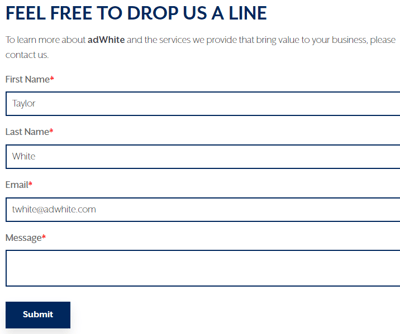 Related Articles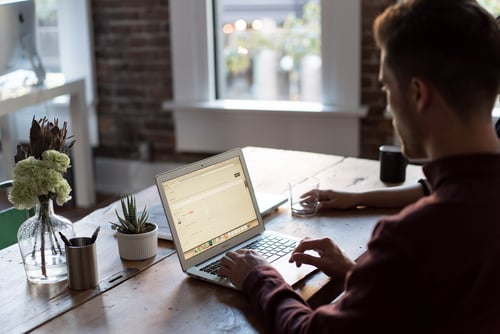 For some businesses, content marketing is a familiar term and a critical part of their overall marketing strategy. But others have never eve...
Read More
Topics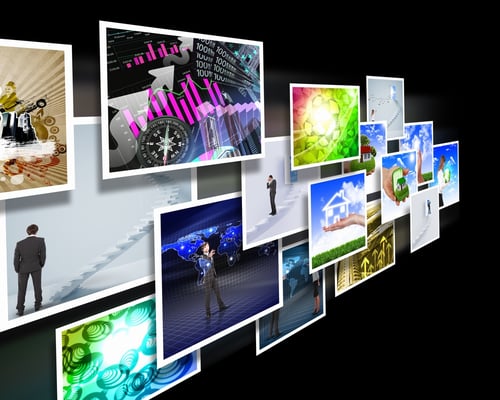 The short answer is yes, there is nothing wrong with using stock photos in your marketing. BUT, it's not that simple. I believe that stock p...
Read More
Topics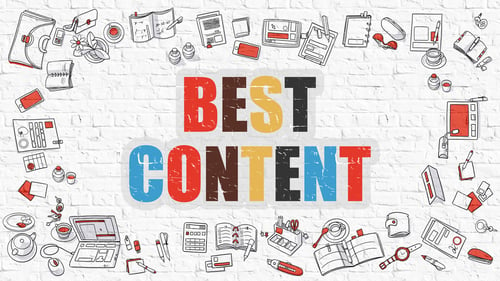 I feel like writing a blog today and I need to be writing more often. Instead of diving into some research though, I'm going to shoot from t...
Read More
Topics