Blog
3 min read

HubSpot Certifications for Non-Marketers
We love HubSpot and most of our employees use it every single day. In my role, though, I'm mostly responsible for finance, accounting and human resources. I do engage with our clients occasionally, usually monthly when I communicate with them about invoices. Also, I participate in our weekly staff meetings and hear from our account managers on what is and isn't working for our clients. Therefore, having a working understanding of HubSpot is extremely helpful to my job. And the more I know, the more value I can bring to our clients and to adWhite.
We recently decided to emulate newly minted 2018 HubSpot Global Partner of the Year, SmartBug Media, and start a quarterly certification day. Since I'm technically a non-marketer, it got me thinking about what certifications I should take. I've already written about my view on professional certifications and the fact that, as a licensed CPA, I am required to complete a certain number of CPE hours annually. I will certainly use a little time in the third and fourth quarter each year to knock out some of these CPE hours during our dedicated training day. But for now, I want to focus on HubSpot Certifications.
Here are the HubSpot Certifications that I feel could best serve me and other non-marketers to better understand the software and how to manage and/or communicate effectively with clients:
Inbound Certification. This is the basic certification that HubSpot offers that provides you with a general understanding of inbound marketing. HubSpot Academy describes it as: This certification course consists of lessons that cover the fundamentals of inbound and the inbound methodology. From attracting to engaging to delighting, this course covers the basics of what inbound is all about. The Inbound Certification features HubSpot executives and leadership teaching you how to run an inbound business, from marketing to sales to services.

(7 lessons, 2 hours and 25 minutes total)

Delivering Client Success. This may not seem like a logical one, but that's really our goal for all engagements: delivering client success. So this course seems applicable to me. HubSpot Academy says:

The Delivering Client Success course will help you improve your client delivery process. In addition to the on-demand videos, you'll receive resources such as templates and questionnaires to help you put what you learn into practice.

(4 lessons, 55 minutes total)

HubSpot Marketing Software. I just need to know more about what all this powerful software can do. This course should more than prepare me to discuss what we can offer to our clients and better understand why we think it's so important for them to be on HubSpot. HubSpot Academy's description: To do inbound marketing well, you need to start your journey with the marketing software the right way. It's a big platform with a lot of tools, and to get the most value out of them, you need a foundation of knowledge and an understanding of how they all work together. These lessons will equip you with the fundamental understanding you need to do marketing well using HubSpot. From content strategy to social media, lead nurturing, and reporting, this certification tests your knowledge of inbound marketing best practices and your ability to apply those practices using the HubSpot marketing tools.

(17 lessons, 4 hours and 48 minutes total)

Inbound Marketing. This is a more in-depth course on the ins and outs of inbound marketing, which is what we sell … mostly. HubSpot Academy's summary: The set of lessons in this certification course will take you on a tour of inbound marketing, so you can begin building your inbound marketing strategy. You'll learn different inbound marketing techniques that range from creating content, using social promotion, converting and nurturing leads, and all the way to marketing to your customers.

(11 lessons, 4 hours and 30 minutes total)

Content Marketing. Here's another one that speaks to the core of our services. According to HubSpot Academy:

Content marketing is the foundation for executing an effective inbound marketing strategy. This content marketing certification course will teach you how storytelling, content creation, re-purposing, and promotion come together to build a content marketing machine that grows your business, and your career.

(12 lessons, 4 hours and 22 minutes total)
You can view all of these courses here. You need to have a HubSpot account in order to access some of these, but the Inbound Certification Course can be taken without a HubSpot account.
I encourage you, even if you are a non-marketer, to explore these courses. It will give you a better understanding of the power of HubSpot, and it will help you to understand what these crazy inbound marketers around you are doing all day long.
If you want to meet our crazy inbound marketers, reach out.
Subscribe to email updates
Recent posts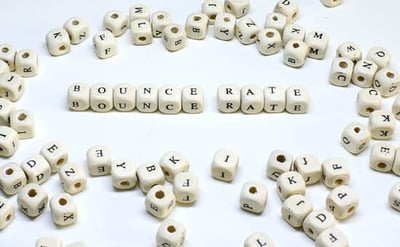 Related Articles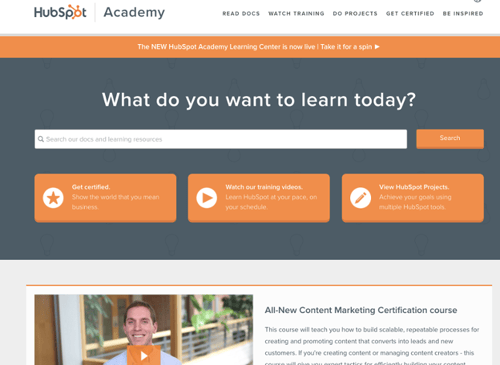 February 14 was more than Valentine's Day for all of us at adWhite. The entire day was set aside for training and updating our HubSpot certi...
Read More
Topics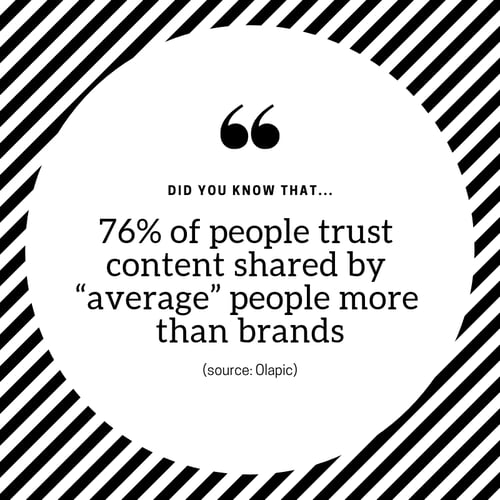 I recently completed the HubSpot Social Media Certification to see if I could glean any valuable information from it that I don't already kn...
Read More
Topics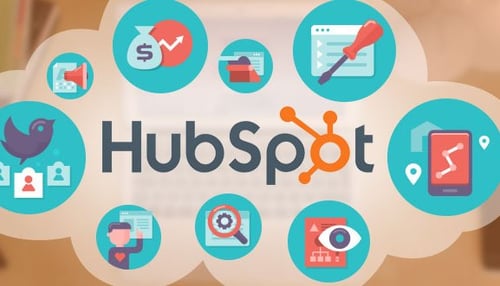 When it comes to inbound marketing it is hard to find a better all-in-one platform than HubSpot. The friendly software gives marketers and w...
Read More
Topics