Blog
5 min read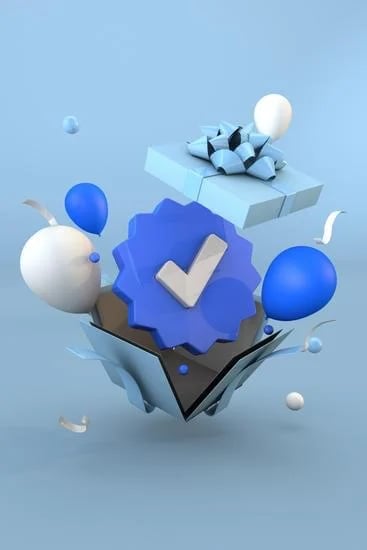 Social Media Verification: Should Your Brand Seek the Checkmark?
Social media verification used to be straightforward: a business or brand proved it was authentic, unique, and notable and then it received what was typically a coveted blue check mark.
Yet, nothing is straightforward in 2023 … Twitter alone, since Elon Musk's takeover, has gone from the iconic blue check mark to three different types of checkmarks: blue, gold, and grey.
And both Twitter and Facebook are starting a movement toward selling verified user badges.
"Recent efforts by Meta and Twitter to charge users a monthly fee for a verification badge are triggering a backlash from an important group of users: creators," reported Fortune this month.
While the rules for social media verification may be evolving, it still pays for most businesses and brands to seek the checkmark.
Social Media Verification: It Can Be a Mystery!
Social media verification is the process by which social media platforms confirm the authenticity of a user's account. It involves verifying the identity of the user behind the account to ensure that the account is genuine and belongs to the person or organization it claims to represent.
Platforms have different methods for verifying accounts, but generally, it involves providing some form of identification or documentation to prove the identity of the account owner.
For some businesses, brands, and influencers, the entire social media verification process can be somewhat of a mystery as it is not always clear-cut who warrants a blue checkmark and who can't attain one.
"The parameters were always a little vague, to the point that new Twitter CEO Elon Musk decided to blow up the whole thing, first providing blue ticks to all, via the new, $8 per month Twitter Blue package, and then with additional refinements to combat potential impersonation and misleading activity," reported Social Media Today.
Twitter instituted the social media account verification era in 2009, but the blue checkmark today means something different than a year ago.
"The blue checkmark means that the account has an active subscription to Twitter Blue and meets our eligibility requirements," says the Twitter Help Center. "Starting April 1, we'll be winding down our legacy Verification program and accounts that were verified under the previous criteria (active, notable, and authentic) will not retain a blue checkmark unless they are subscribed to Twitter Blue."


How to Make Your Brand or Business Eligible for the Twitter Blue Checkmark
To be eligible for Twitter's blue checkmark going forward, your account must be actively subscribed to Twitter Blue.
Twitter says that their team uses eligibility criteria when the checkmark is given to ensure the integrity of the platform. Your account must meet the following criteria to receive or retain the blue checkmark:
Complete: Your account must have a display name and profile photo.


Active use: Your account must be active in the past 30 days to subscribe to Twitter Blue.


Security: Your account must be older than 30 days upon subscription and have a confirmed phone number.


Non-Deceptive:
o Your account must have no recent changes to your profile photo, display name, or username (@handle).
o Your account must have no signs of being misleading or deceptive.
o Your account must have no signs of engaging in platform manipulation and spam.
"The checkmark will appear once our team reviews your Twitter Blue subscribed account and if it meets our requirements," says Twitter.
How to Get Verified on Instagram or Facebook
Besides Twitter, Instagram and Facebook are two other social media sites that brands or businesses look to have verified accounts.
Both social media sites are owned by Meta, which has introduced Meta Verified, a subscription bundle to help establish a verified presence on either platform.
Meta says the Meta Verified allows access to exclusive benefits including:
Enhanced verification: Let followers know it's the real you with a verified badge on your Facebook profile.


Proactive protection: Avoid impersonation with active account monitoring.


Direct support: Get help when you need it from a real person.


Exclusive extras: Use stars and stickers only available to Meta Verified subscribers.
At this time Meta Verified is not available for Facebook business accounts or for Instagram business account but only individual profiles of those 18 or older that meet these requirements:
Be a public or private profile, associated with your full name, that aligns with our name standards and a profile picture that includes your face and matches your government-issued ID.


Your account must meet minimum activity requirements, such as prior posting history.


Have two-factor authentication enabled.


The account must meet Facebook's or Instagram's Terms of Service and Community Standards.
"Unlike Twitter, however, Meta clarified that there will be no changes to accounts which were verified as a result of prior "authenticity and notability" requirements," reported NPR. "Meta Verified isn't available for businesses yet, but that's part of the service's long-term goal."
Businesses and brands can still apply to Instagram for a blue checkmark the old fashion way:
"For accounts not subscribed to Meta Verified, we look at a number of factors when evaluating Instagram accounts to determine if they meet our verification criteria," says Instagram.
In addition to following Instagram's Terms of Use and Community Guidelines, your account also needs to be:
Authentic: Represent a real person, registered business, or entity.


Unique: Represent the unique presence of the person or business. Only one account per person or business may be verified, with exceptions for language-specific accounts. We don't verify general interest accounts (example: @puppymemes).


Complete: Your account must be public and have a bio, a profile photo, and be active when you apply.


Notable: Your account must represent a well-known, highly searched-for person, brand or entity. We review accounts that are featured in multiple news sources, and we don't consider paid or sponsored media content as sources for review.
How to Get Your Social Media Account Verified on Other Platforms
Twitter, Facebook, and Instagram are just three of the social media platforms where your brand or business can get an account verified. Other sites include:
o Authentic: Your profile must represent a real, registered business or entity. If we determine that information provided about the Profile is false or misleading, we will not issue or remove the verification and the account may become disabled.
o Notable: Your business or entity must be broadly known by the public.
Pinterest

: Current program is paused and under review per Pinterest Help Center.
Is It Worth the Time and Trouble to Verify Your Social Media Account?
There are obviously a lot of hoops to jump through to get your social media accounts verified but the advantages of social media verification for businesses and brands are numerous.
First and foremost, it provides a level of authenticity and credibility to the account, which can increase trust and confidence among followers.
Verified accounts also tend to have higher engagement rates and attract more followers, as they are perceived to be more authoritative and trustworthy.
Another advantage is that verified accounts are given priority in search results, making them more visible to potential followers and customers. This increased visibility can help businesses and brands to reach a larger audience and drive more traffic to their website or other online platforms.
7 Reasons Why Your Brand or Business Need a Verified Social Media Account
Not convinced yet? Here are 7 reasons why a brand or business would want to have verified social media accounts:
Authenticity: A verified social media account confirms the authenticity of the brand or business, which can increase trust and confidence among followers.


Credibility: A verified social media account adds credibility to a brand or business, showing that it is an established and respected entity on social media.


Increased visibility: Verified accounts are given priority in search results, making them more visible to potential followers and customers.


Brand recognition: A verified social media account can help increase brand recognition and awareness, as it is perceived as being more authoritative and trustworthy.


Protection from impersonation: Verification helps protect a brand or business from impersonation by others who may create fake accounts using the brand's name.


Improved engagement: Verified social media accounts often have higher engagement rates, as followers perceive them to be more important and valuable.


Access to exclusive features: Some social media platforms offer exclusive features and tools for verified accounts, which can help brands and businesses improve their social media presence and reach a larger audience.
Whatever your brand or business decides about social media account verification, one thing is guaranteed: there will be more changes in the months to come so you need to keep a close eye on the topic.
Subscribe to email updates
Recent posts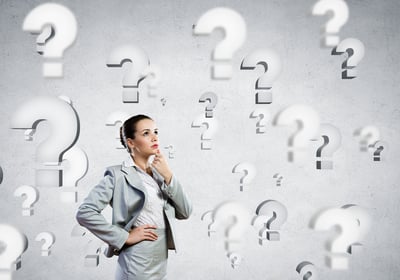 Related Articles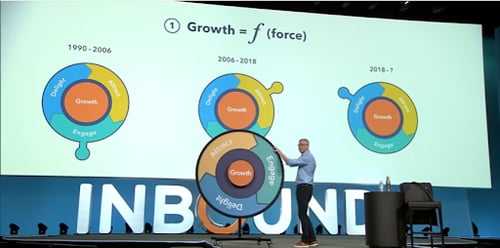 B2B marketing has changed drastically over the past five years. The so-called "online" platform/digital technology has transformed the way w...
Read More
Topics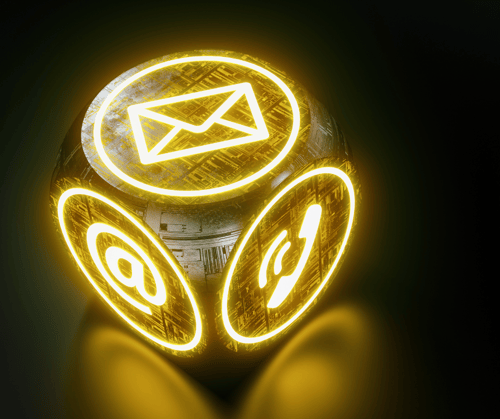 If you're a Facebook User then you've probably had more than one reason to contact Facebook Support over the years. Unfortunately, Facebook ...
Read More
Topics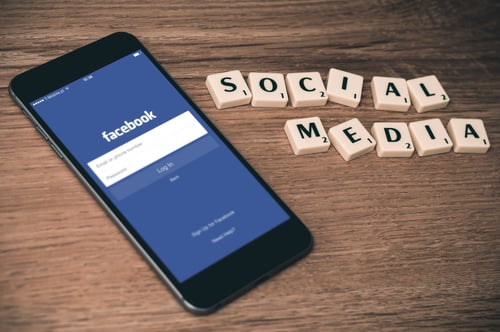 Should my business be on Facebook? The short answer here is: Yes. Here are some stats we found on SearchEngine Journal that show just how bi...
Read More
Topics