Blog
5 min read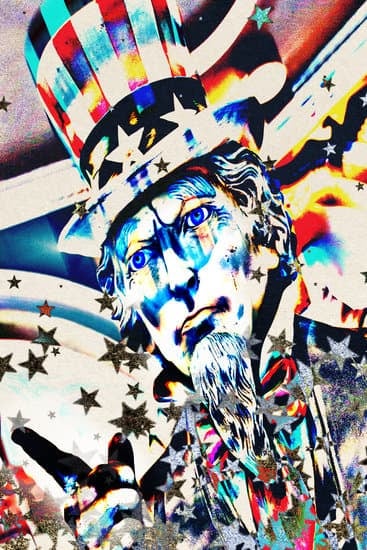 DOJ's Lawsuit Against Google: What It Means for Advertisers
The Department of Justice, and eight U.S. states including California and New York, sued Google in January for allegedly monopolizing digital advertising technologies in a case that could have far-reaching consequences for both the tech giant and businesses that rely on its ad tech stack.
"Today's complaint alleges that Google has used anticompetitive, exclusionary, and unlawful conduct to eliminate or severely diminish any threat to its dominance over digital advertising technologies," said Attorney General Merrick B. Garland. "No matter the industry and no matter the company, the Justice Department will vigorously enforce our antitrust laws to protect consumers, safeguard competition, and ensure economic fairness and opportunity for all."
Scott Clark, writing in CMSWire, says the DOJ lawsuit could have an impact on both advertisers and marketers, consumer privacy, as well as the overall tech sector.
DOJ: Google Subverts Competition in Internet Ad Technologies
Filed in the U.S. District Court for the Eastern District of Virginia, the complaint alleges that Google monopolizes key digital advertising technologies, collectively referred to as the "ad tech stack," that website publishers depend on to sell ads and that advertisers rely on to buy ads and reach potential customers.
As alleged in the 149-page complaint, over the past 15 years, Google has engaged in a course of anticompetitive and exclusionary conduct that consisted of:
Neutralizing or eliminating ad tech competitors through acquisitions.


Wielding its dominance across digital advertising markets to force more publishers and advertisers to use its products.


Thwarting the ability to use competing products.
The lawsuit argues that in doing so, Google cemented its dominance in tools relied on by website publishers and online advertisers, as well as the digital advertising exchange that runs ad auctions.
"The complaint filed today alleges a pervasive and systemic pattern of misconduct through which Google sought to consolidate market power and stave off free-market competition," said Deputy Attorney General Lisa O. Monaco. "In pursuit of outsized profits, Google has caused great harm to online publishers and advertisers and American consumers. This lawsuit marks an important milestone in the Department's efforts to hold big technology companies accountable for violations of the antitrust laws."
The Associated Press says the lawsuit "demands that Google divest itself of the businesses of controlling the technical tools that manage the buying, selling, and auctioning of digital display advertising, remaining with search — its core business — and other products and services including YouTube, Gmail, and cloud services."
Google Parent Alphabet Faces Multiple Investigations
The legal action is just the latest investigation launched against Google and its parent company Alphabet.
The Associated Press reported that:
The European Union has been more active than the DOJ. It launched an antitrust investigation into Google's digital ad dominance in 2021.


British and European regulators are also looking into whether an agreement for online display advertising services between Google and Meta breached rules on fair competition.


In December 2020, 16 states including Texas sued Google over the exact same issues.


All told, Google was the subject of three government lawsuits filed in the U.S. in a two-month span including one by 38 states over claims including exclusionary contracts.
"The Department's landmark action against Google underscores our commitment to fighting the abuse of market power," said Associate Attorney General Vanita Gupta. "We allege that Google has captured publishers' revenue for its own profits and punished publishers who sought out alternatives. Those actions have weakened the free and open internet and increased advertising costs for businesses and for the United States government, including for our military."
The DOJ says that Google now controls:
The digital tool that nearly every major website publisher uses to sell ads on their websites (publisher ad server)


The dominant advertiser tool that helps millions of large and small advertisers buy ad inventory (advertiser ad network)


The largest advertising exchange (ad exchange), a technology that runs real-time auctions to match buyers and sellers of online advertising.
"Today's lawsuit seeks to hold Google to account for its longstanding monopolies in digital advertising technologies that content creators use to sell ads and advertisers use to buy ads on the open internet," said Assistant Attorney General Jonathan Kanter of the Justice Department's Antitrust Division. "Our complaint sets forth detailed allegations explaining how Google engaged in 15 years of sustained conduct that had — and continues to have — the effect of driving out rivals, diminishing competition, inflating advertising costs, reducing revenues for news publishers and content creators, snuffing out innovation, and harming the exchange of information and ideas in the public sphere."
Google Says Lawsuit Ignores Competition in Online Advertising
Google issued a response via a statement from Dan Taylor, Vice President of Global Ads for Google.
"Today's lawsuit from the Department of Justice attempts to pick winners and losers in the highly competitive advertising technology sector," wrote Taylor. "It largely duplicates an unfounded lawsuit by the Texas Attorney General, much of which was recently dismissed by a federal court. [The] DOJ is doubling down on a flawed argument that would slow innovation, raise advertising fees and make it harder for thousands of small businesses and publishers to grow.
Google argues that they are just "one of hundreds of companies that enable the placement of ads across the Internet" and says competition in online advertising is increasing including:
Last year, Microsoft acquired Xandr – an advertising platform that, like Google and many of its competitors, has a full ad tech stack that serves advertisers and publishers. This acquisition enabled Microsoft to sign a landmark deal to build Netflix's advertising business. The government did not challenge this acquisition.


Amazon's advertising business is now growing faster than Google and Meta's advertising businesses.


Apple has a fast-growing advertising business, which is expected to reach over $30 billion in the next four years. It's also been widely reported that Apple is building its own demand-side platform, expanding its advertising footprint.


Only five years after launching outside of mainland China, TikTok is reported to have nearly $10 billion in advertising revenue and continues to grow rapidly.


Media companies like Comcast and Disney, and retailers like Walmart and Target, continue to invest in building their own online advertising technology services.
"With this increased competition, it's no wonder fees across the industry are reportedly flat or falling for digital display advertising technology," wrote Taylor.
DOJ Lawsuit Could Shake Up Advertising Industry... But Could Take Years to Decide
The CMSWire coverage of the lawsuit says that the outcome matters to those who advertise and market online:
The outcome of the lawsuit may have a significant impact on the advertising industry, including increased competition and potential reduction in ad costs.


The outcome of the case may set a precedent for future regulations and oversight in the industry regarding data privacy and the need for companies to be transparent in their data collection and usage practices.
"Because Google is such a big player in the technology sector, the impact of the DOJ's lawsuits will be felt in many areas, both positively and negatively. Repercussions could affect advertisers and marketers, consumer privacy trends, and innovation," wrote Clark in CMSWire.
Some experts think that if Google was forced to be split into smaller components because of the lawsuit (think the break-up of Ma Bell in the 1980s), then digital advertising competition could increase.
"[Smaller players] would likely be able to increase their market share and profitability, and advertisers might see a reduction in costs for ads," Matt Hallett, head of product solutions at Amperity, an enterprise CDP provider, told CMSWire.
Breaking up Google could also help stall the move toward data privacy since the tech giant is such a leader in setting uniform industry standards in the area.
"Separating Google will increase competition in the advertising industry, which could lead to lower costs and more innovative products for advertisers," Hallett said. "With multiple companies vying for ad dollars, there would likely be more opportunities for advertisers to reach their target audiences through various channels. More competition could increase efficiency in ad spending and a better return on investment."
Like many lawsuits, however, the reality is that it could take years for a verdict to be reached.
"Google now has a chance to respond to the DOJ's initial complaint, and the process will be slow. Typical antitrust suits of this scale can take years to resolve, and some have taken more than a decade," reported Axios.
Subscribe to email updates
Recent posts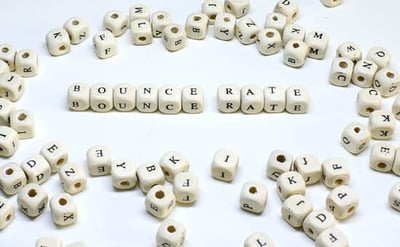 Related Articles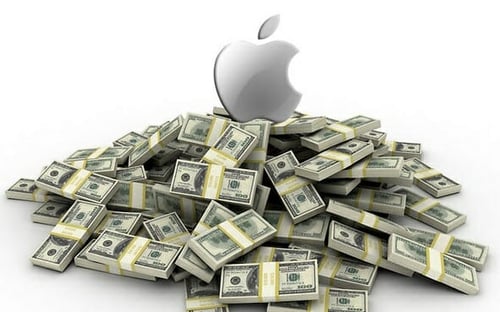 Apple became a tech giant without relying on revenue from advertising, but that has been quietly changing over the past several years and th...
Read More
Topics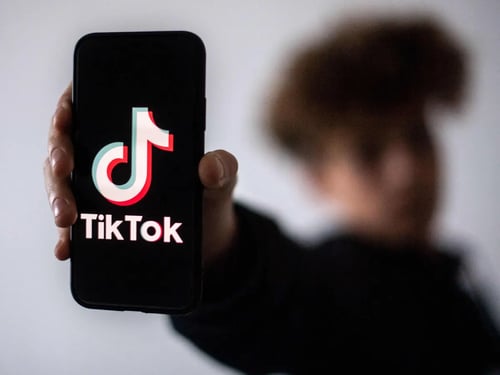 Leave it to Gen Z, the world's first truly digital native generation, to rewrite the rules about social media, search engines and how we dis...
Read More
Topics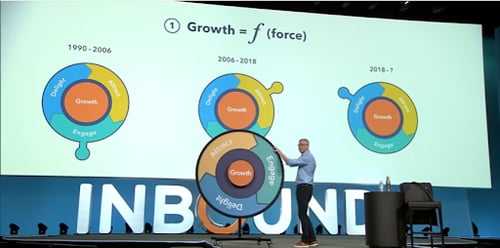 B2B marketing has changed drastically over the past five years. The so-called "online" platform/digital technology has transformed the way w...
Read More
Topics