Blog
2 min read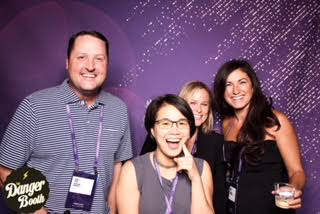 Why We Loved Inbound 2018
It's a wrap! Quite an understatement to say that our team had a blast at Inbound.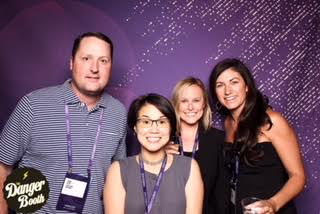 We were among the 24,000+ Marketers from 100+ countries that came together in Boston September 3-6 to attend the most remarkable business event hosted by HubSpot.



Founded by Brian Halligan and Dharmesh Shah in 2006, HubSpot is a developer and marketer of software products for inbound marketing and sales. It's focus is on helping companies reach their customers by providing meaningful, timely, and relevant content. The company started off as a world-class marketing technology that provided tools for social media marketing, content management, web analytics and search engine optimization. However, as the company grew, it now also provides sales enablement tools as well as brand new roll out of "Service Hub" in 2018 that allowed the integration of customer service, sales, and marketing. Isn't that cool?


In a world where there are over 5,000+ martech companies, HubSpot remains the leader in marketing technology. Why is that? It's because they put the customers first! Not just their customers, but their customer's customers.

Dharmesh has a famous saying "don't try to make the customers happy, make happy customers!" What does that mean? It means not catering to the customers every ask or alter your vision at their every whim to satisfy their immediate request. Think long term. Think about the experience that you want to create as a company to delight your customers.

Inbound 2018 did not disappoint. Sure, there were snooze fests like the first night where Deepak Chopra put us all to sleep with his voice talking about his new book with a guided meditation (which was a total buzzkill for opening night, in our humble opinion). But the programming quickly kicked in where we picked up our laptop and ferociously took notes at any and every session we could fit into the schedule to gather nuggets and insights from other rock-star marketers.

The Inbound Conference is a community of people who are passionate about marketing, selling, and delighting customers in an inbound way. In essence, steering away from traditional advertising buys that interrupt the customer, it's all about creating content that inspires and educates the buyer to make an informed decision, to build trust with your prospects, to facilitate their buying journey, and ultimately create the best customer experience.

This year, HubSpot rolled out their new flywheel model.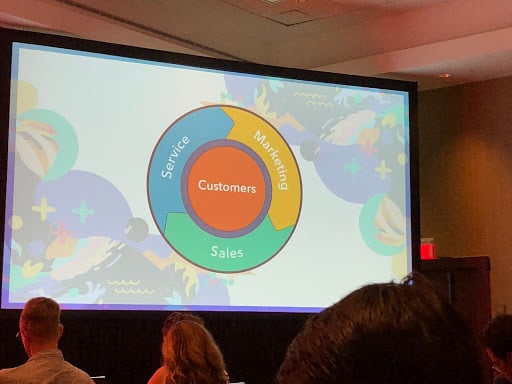 Why is it revolutionary? Its because in the past, we've always seen the customer journey as a funnel. Marketing is responsible for generating leads, while sales go for the close. Kind of like this: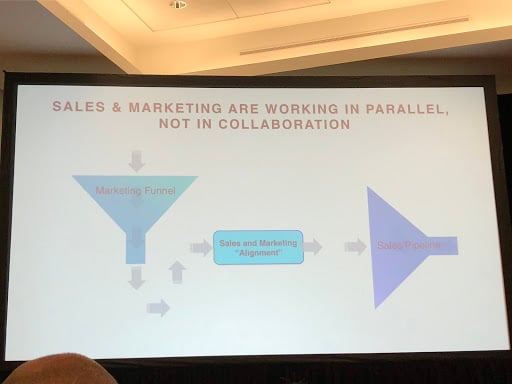 But the reality is, we need to see the customer experience at the center of what we do. Marketing, Sales, and Customer Service needs to be working together! So long live the flywheel. We are sold, and we are excited to help our customer implement this.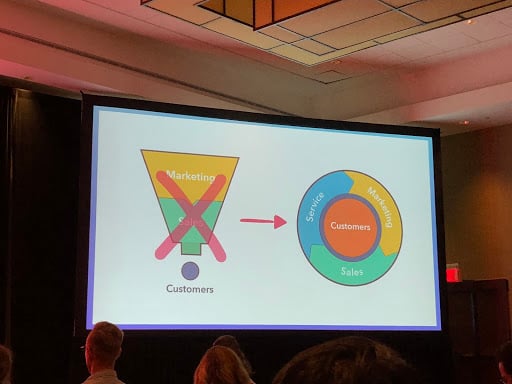 If you didn't have the chance to attend, we highly recommend these resources that will let you part-take the experience without the ticket price that range from $299 to $1,599 or a flight to Boston. We might also add that Hotel rates are crazy expensive too around that time! If you want to book your ticket for 2019, we recommend doing so early.

Here are a few highlights from the conference:
CHARITY: WATER - SCOTT HARRISON KEYNOTE
Scott returns to INBOUND after speaking as a keynote in 2013 where he shared his powerful and personal story behind the founding of charity: water. If you are feeling uninspired or having a hard time getting out of bed on a Monday, watch this. We promise that it will change your worldview and how you can play a role in making a difference. (Don't tell anyone. Taylor White sat behind me and sobbed like a baby during the talk!)
Link: https://www.inbound.com/content/scott-harrison-keynote
BRIAN HALLIGAN & DHARMESH SHAH KEYNOTE (2018)
Co-founders, Brian Halligan and Dharmesh Shah, share recent lessons learned and research on how to grow bigger and better in the modern age.
Link: https://www.inbound.com/content/hubspot-cofounders-keynote
HUBSPOT PRODUCT ANNOUNCEMENT SPOTLIGHT (2018)
HubSpot SVP of Product, Christopher O'Donnell, took us on an exciting tour of what's new in the HubSpot product.

Link: https://www.inbound.com/content/hubdpot-svp-of-product-christopher-odonnell-product-spotlight
Subscribe to email updates
Recent posts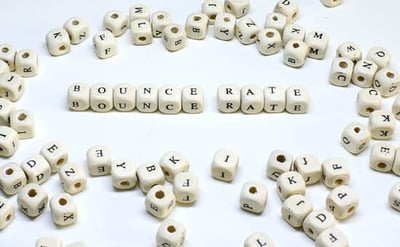 Related Articles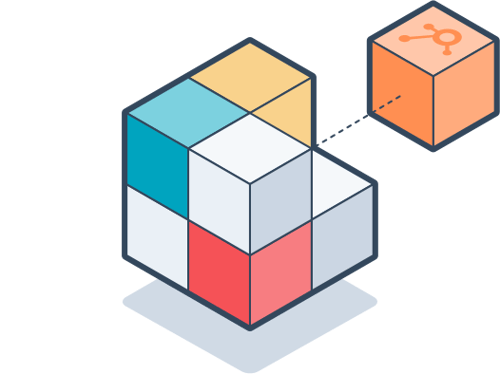 As a client account manager at adWhite, I spend a majority of my day working with various clients as a critical part of their marketing effo...
Read More
Topics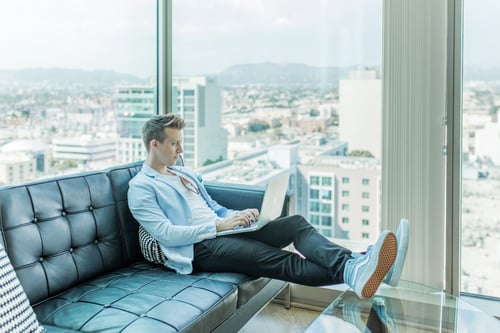 I've talked and written about this many times before, but since I talk to business owners almost daily, I'm constantly revising how I explai...
Read More
Topics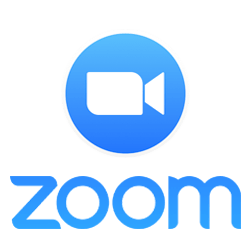 Everyone has heard about the cloud I'm sure. Even if you don't understand it, it's likely that you use it or tools that are within the cloud...
Read More
Topics