Blog
4 min read
The Future of Content Marketing
Forecasting a complex and rapidly evolving topic like the "future of content marketing" can be a bit like shaking a child's "Magic 8-ball" for an answer – you are likely to get a radically different answer each time.
"Depending on who you ask, content marketing is the future of marketing, a buzzword, a trend, or a fad. Bloggers say it's over, it's just hitting its stride, it's dead, it's the next big thing. Either it's been around for years, or it's a radically different way of thinking about marketing," Jason Miller, marketing director at UK-based CreativeX, mused in a column five years ago that is still relevant today.
As for the relevance of content marketing we can say "without a doubt" that "it is certain" that "you may rely on it". (Fun fact: the standard Magic 8-ball came with 10 affirmative answers, five non-committal answers, and five negative answers!)
Fortunately for those that look at the "future of content marketing" and think to themselves "cannot predict now" … there is Caroline Forsey's fascinating read "The Evolution of Content Marketing: How It's Changed and Where It's Going in the Next Decade".
"Content marketing isn't static. The landscape of the practice is constantly changing. It doesn't look the same now as it did ten years ago, and in ten years it won't look the same as it does now," writes Forsey. "It's a difficult topic to pin down — one with a fascinating past and an exciting future."
Forsey takes a look at the path content marketing has been traveling and where it is headed, and it won't be much of a spoiler alert to our industry friends that if you have to boil the "future of content marketing" down to one word, it would be "video".
Looking Back: ZMOT, Social Media and Video Emerge
Sometimes the best way to plan is to look in the rearview mirror first.
"Out of both genuine interest and forward-thinking practicality, it's important to understand both where [content marketing's] been and where it's going," says Forsey.
Forsey highlights three major trends that stand out in the last 10 years of content marketing:
Google's 2011 Zero Moment of Truth (ZMOT) Study

: Much of what we understand about consumers' buying cycle comes from this study that showed 88 percent of shoppers researched a product before buying it (consulting an average of 10.4 sources) with "word of mouth" a definitive decision-making factor. Since search engines rank so highly in researching products, search engine optimization (SEO) became key to content marketing. Since Google squelched the tactic of keyword stuffing, businesses needed original, relevant content to reach their customers.
Rise of Social Media: It is hard to imagine just how much social media has changed marketing and everyday life for that matter in the last decade. In 2010 Facebook had just overtaken MySpace (remember MySpace?!?), Twitter was just figuring out how to put photos and videos in tweets, and sites like Instagram, Pintererst and Snapchat were in beta testing. TikTok was still a half decade away from being born. As of 2021,

according to HubSpot

, 80 percent of marketers use social media vs. 40 percent that use content marketing and SEO.
Video, Video, Video: Video is surely content marketing's answer to the three most important things in real estate (location, location, location!).

HubSpot says that in 2021, 70 percent of marketers say

"video is now their primary form of media used in their content strategies". More importantly,

HubSpot found that 9 in 10 people report

"wanting to see more videos from brands".
"Video is inherently engaging. Generally speaking, it's easier to follow than blog posts, email newsletters, or ebooks. Gradually, audiences took to it more and more as the decade progressed," writes Forsey.
6 Content Marketing Trends for 2022 and Beyond
By now you are ready to shake your Magic 8-ball and see where the signs are pointing for the future.
Forsey focuses on the following six content marketing trends for 2022 and beyond:
Video Content: There is no end in sight for our penchant to scroll through more video content.
Mobile-first: No longer an afterthought, businesses must adjust to a world where their content will likely be consumed on mobile devices.
Customer-Focused: Successful marketing will be based on campaigns where customers come first and content will be empathetic and purposeful to the customer's wants, needs, and desires.
Optimization: Updating and optimizing your "old" blog contents so it's fresh and up to date will become important.
Interactive Content: Businesses will engage their audience with interactive content such as quizzes, games, webinars, and other live video formats.
Zero-Party Data: With third-party data on the ropes with new privacy laws around the globe, marketers will need to focus on zero-party data, that data which is intentionally shared with you by consumers. First-party data is collected directly from the consumer when they visit your website but does not involve a direct interaction.
What the Experts Say About the Content Marketing Trends
HubSpot asked marketing experts about their take on content marketing trends to come and found the following highlights:
Canva's B2B head of content Rachael Perry: "Video content is positioned for massive growth now, especially as video-first social platforms like TikTok continue to rule".
HubSpot senior content strategist Amanda Zantal-Wiener: "Where I'm starting to see content turning a corner is in the area of empathy. In the years to come, marketers are going to start creating more content that's truly created in the mindset of putting themselves in the shoes of others — be it their customers, prospects, partners, or someone else within their audiences."
HubSpot historical optimization marketing manager Basha Coleman: "As we enter an era where competitive content is appearing each minute, content teams will find it worthwhile to extract more value out of every minute spent on content development."
Trusted Health's VP of marketing Jill Callan: "With average attention spans dwindling down to less than that of a goldfish, brands can no longer afford to have one-way conversations with their audience."
Microsoft Advertising senior director of marketing John Cosley: "Zero-party data is the foundation for a relationship built on trust and a value exchange. For consumers, it holds the promise of a personalized and more relevant experience with brands. In return, brands and businesses receive better insight and a longer-term relationship."
Forsey concludes your article: "New trends and challenges are always emerging, and it will always be in your best interest to stay abreast of them."
In other words, keep shaking those Magic 8-balls because when it comes to content marketing the answers are always changing. Contact adWhite today about devising a strategy that can draw the right traffic to your brand by providing consistent, helpful, and relevant content.
Subscribe to email updates
Recent posts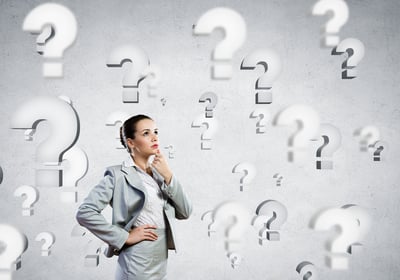 Related Articles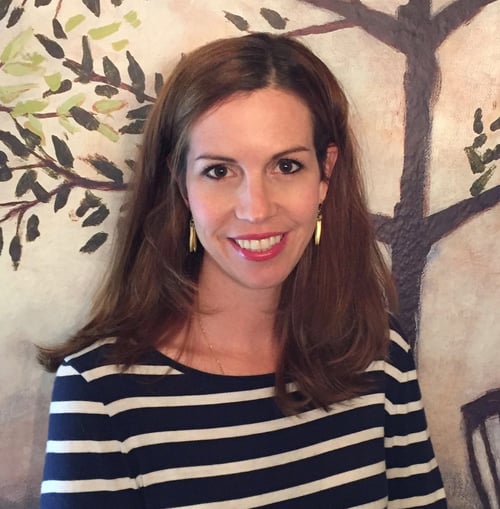 adWhite Marketing & Advertising recently hired Emily O'Shaughnessy as Content Marketing Manager. In this role she will manage content creati...
Read More
Topics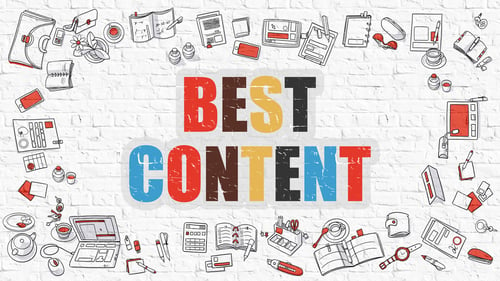 I feel like writing a blog today and I need to be writing more often. Instead of diving into some research though, I'm going to shoot from t...
Read More
Topics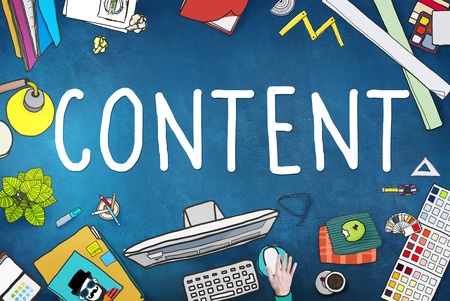 No matter your industry or the size of your company, all businesses can benefit from content marketing. It drives traffic to your site, help...
Read More
Topics