Blog
3 min read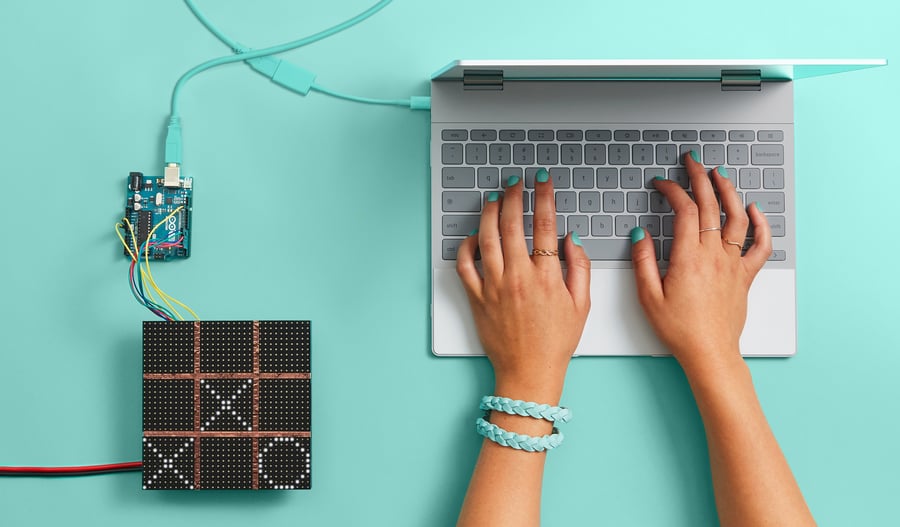 Inbound Marketing FAQs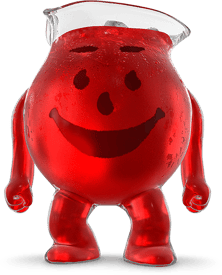 Hopefully you've been hearing the buzz about Inbound Marketing, and you know that attract-convert-close-delight isn't a dating metaphor!
Here are a few FAQs answered to help you understand what we eat, sleep and breathe day in and day out. As a Platinum HubSpot Agency, we are drinking the inbound marketing Kool-Aid, and so are many of our clients.
FAQ

s
Below are some FAQs with our quick answers (more detailed answers in future posts:)) about digital marketing, inbound, HubSpot and more specifically working with our team here at adWhite.


WHAT IS DIGITAL MARKETING?
Digital marketing is your online footprint that encompasses all marketing efforts. Some of these online channels include search engines, social media, email and websites. This is the digital world in which you communicate with your current and prospective customers. Instead of interrupting people with messages that are obtrusive, we use data to attract our prospects where they are.


WHAT IS HUBSPOT?
HubSpot is inbound marketing and sales software that helps companies attract visitors, convert leads and close customers. The software is an integral component in our metrics of measurable success.


IS CONTENT IMPORTANT?
Are sales important? Content is one of the key measurable pieces that we use to engage with customers during the buyer's journey. This can be a combination of many components: Blogs, Videos, eBooks, Case Studies, Email Newsletters, Social Media and Sales Collateral. Our team has created content within a variety of industries for a number of clients. Some of these include PEOs, custom home builders, internet service providers, oil and gas companies, healthcare facilities and technology companies.


WHAT IS A BUYER'S JOURNEY?
Have you found yourself searching and scouring for product reviews and testimonials? A buyer's journey consists of the thee steps that buyers take when making a purchasing decision. This process includes an awareness stage, consideration stage and a decision stage. Providing feedback and content relevant to a prospect during all three stages will set you apart from your competitors.


DO I NEED A BLOG?
We believe that having a written platform on your website that can provide insight and address your prospects' questions is key to the inbound methodology. (You are reading this on our blog now.)


WHAT IS SEO?
Do you know what your prospects are searching for online? Do you know which keywords they are using? This helps to explain SEO, or Search Engine Optimization marketing. We aim to increase traffic to your website through improving your organic search engine results.


HOW LONG DOES IT TAKE TO SEE RESULTS?
This is not shake-and-bake. Our team will create a customized inbound strategy that includes many critical steps. We will first evaluate your current website, complete a content audit and develop a plan that meets your objectives and revenue goals. The real results take time, anywhere from 90 to 180 days in most cases.


DO WE NEED VIDEO?
YouTube is the second ranked search engine, so we are believers that video is an important piece of your content matrix.


DO YOU OFFER VIDEO AS A SERVICE?
Yes, our team has the ability to create video content from start to finish. Here's a great blooper video that came from a recent in-house shoot we did.


HOW DO I CALCULATE THE ROI FOR INBOUND?
Even though we are true believers in data, we also believe that Inbound includes more than just metrics. While we can track visitors who become customers, there are many intangibles with an inbound plan. While focusing on the conversions, we also believe that customer retention and experience are just as critical. Developing and maintaining brand authority takes time to refine and build over time. Just ask Coca-Cola.


WHAT IS A BUYER PERSONA?
This is your ideal customer. When creating this semi-fictional representation, we detail information such as customer demographics, behavior patterns, motivations and goals. This helps us to use both market research and real data about your existing customers to attract new ones.


IS SOCIAL MEDIA STILL RELEVANT?
Trending is not just a term used in fashion. While the various platforms shift in followers, we know that social media is here to stay.


WHAT IS MARKETING AUTOMATION?
When sales and marketing combine efforts through a software platform, you have marketing automation. This allows you to streamline, automate and measure marketing tasks and workflows so you can increase efficiency and revenue.


WHAT DOES YOUR TYPICAL ENGAGEMENT LOOK LIKE?
While our engagement levels vary in scope, they typically consist of purchasing the HubSpot software and working on a monthly retainer basis.


DO I HAVE TO PURCHASE HUBSPOT?
While we do manage some clients without HubSpot, we believe that having your inbound dashboard in one location sets the stage for an efficient and productive strategy. Instead of logging into multiple programs such as Hootsuite, Salesforce, Google Analytics, MailChimp and various social channels, you can log into a single source for all your marketing (and sales) information.


DO YOU HAVE EXPERIENCE WITH INTEGRATIONS?
The short answer is yes. We have completed successful integrations for clients through the HubSpot portal and through the API.


HOW MANY HUBSPOT CLIENTS HAVE YOU WORKED WITH?
As a HubSpot Platinum Partner, we have worked with more than 40 clients and counting.
If you have any questions about #inboundmarketing or are interested in hearing more, please contact us for a marketing consultation.
At adWhite, we work with clients to develop and execute an ongoing inbound marketing strategy. In addition, adWhite has deep experience in all aspects of marketing, including logos and corporate identity, print collateral and ads, website design and maintenance, social media management, search engine optimization, search engine marketing and more.
Subscribe to email updates
Recent posts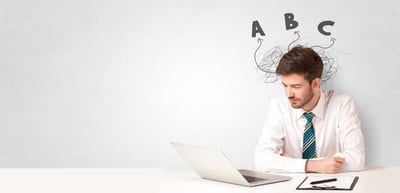 Related Articles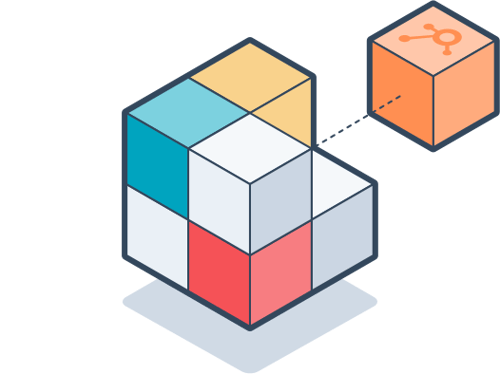 As a client account manager at adWhite, I spend a majority of my day working with various clients as a critical part of their marketing effo...
Read More
Topics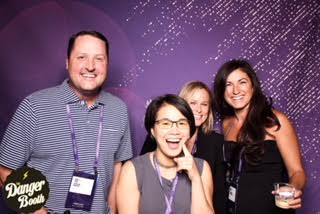 It's a wrap! Quite an understatement to say that our team had a blast at Inbound. We were among the 24,000+ Marketers from 100+ countries t...
Read More
Topics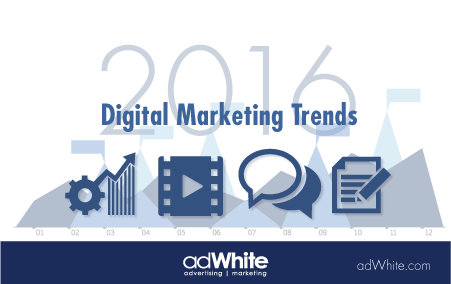 Happy New Year! Now is the time many of us feel optimistic and motivated for a fresh start. The holiday madness is over, and January provide...
Read More
Topics