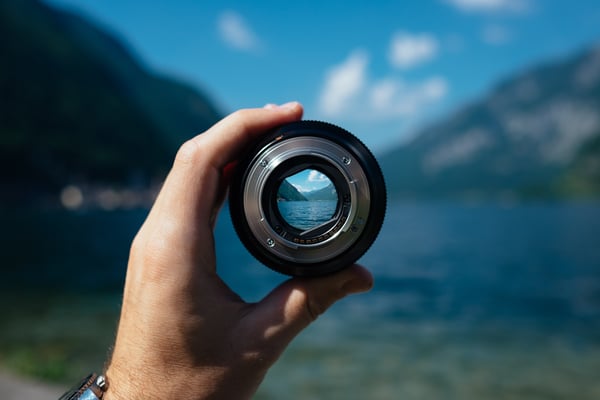 The arrival of a new year is a good time to reflect on the past and look ahead to the future. That includes marketing ideas.
As an inbound marketing agency, it's our job to help you attract new prospects, engage with them as a group and delight them individually. Then we partner with your sales and service teams to keep the process moving and help your business grow.
Another important aspect of the process is watching for changes in marketing trends — keeping tabs on the ones that aren't ripe yet and charging ahead with the ideas that will give you the most ROI.
What are the inbound marketing trends that will be huge in 2019? Not even we know for sure, but here are some that are getting attention.
Artificial Intelligence
By communicating with users in a familiar text-chat interface, AI software can automate certain tasks. Although it's not a replacement for human beings, AI can help by answering simple questions and then directing a user to fill out a contact form, start a call with a live person or even place a customer's order.
AI has already become familiar with millions via digital assistants; Google Home, Amazon Alexa, Microsoft Cortana and Apple's Siri have made basic searches easier for users on a variety of devices. Their role in marketing is expanding every day.

Video Marketing
Beyond the entertainment value of YouTube, video is gaining popularity among marketers. With about 230 million smartphones in the U.S. as of 2018, most everyone now has a video player nearby at any given moment. Video makes it easy to communicate interviews, events, complex product demos, 3D renderings, step-by-step instructions and more.
And it's not just informative and entertaining; 72% of businesses report that video has improved their conversion rate, and 52% of consumers say that watching product videos makes them more confident in online purchase decisions. Combine those numbers with ever-increasing wireless network bandwidth, and you'll see why video is becoming more important.
Check out the adWhite video channel here.
Mobile Marketing
Multichannel digital marketing is targeted to audiences on their smartphones, tablets and other mobile devices via websites, ads, email, text messages and social media. It's not a new idea, but it is a growing one.
Worldwide, more than 1.2 billion people use mobile devices, spending an average of 2.8 hours daily. In the U.S. alone, around 80% of social media visits are done via mobile, and 88% of users who search for a local business on mobile visit it within 24 hours. It all adds up to show the importance of mobile traffic in any inbound marketing scheme.
Data Analysis
One of the most useful trends is data analysis. This is another existing technology that's evolved into an indispensable marketing tool. Website-tracking reveals intricate details of what works and what doesn't on a page, where users are spending the most time, and even which button a user has lingered on. Lucky Orange is a technology we've been using for a while that helps analyze a user's experience and shows us how to improve it.
HubSpot is the ultimate inbound marketing analysis tool, and adWhite is a Platinum Agency Partner. We offer free assessments with an inbound marketing specialist to show you how your business compares to others in your industry, and what steps you can take to increase efficiency and results.
Contact adWhite today to find out how to harness the most effective marketing tools in 2019.