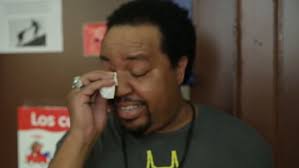 A video popped up in my Facebook newsfeed yesterday, shared by a friend with the caption "get your Kleenex ready."
It was exactly the response the brand wanted.
This particular video was created by Kleenex as part of its "Messages of Care" campaign, which includes a series of videos intended to make the viewer reach for a tissue (Kleenex brand, of course).
In this spot, students and teachers at a Nashville elementary school work together to surprise their beloved custodian. When Mr. Patton walks into the gym - where he thought he was going to clean up a spill - he is greeted with cheers and a surprise gathering in his honor. There are signs, cards, laughing and, of course, tears. Kids and administrators share messages of appreciation, and Mr. Patton was presented with a $1,000 check, courtesy of Kleenex.