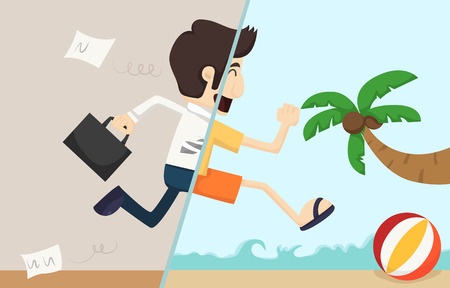 Have you taken – or do you plan to take - a vacation this summer?
The day you took off for a dental procedure and binged watched Game of Thrones from your sofa doesn't count. Nope, I mean a real vacation, away from your regular routine and – gasp – away from work.
If the thought of those emails and projects piling up while you're gone gives you anxiety you're not alone. Turns out, almost half of U.S. workers don't use all of their allotted vacation days. And for those that do, the majority of them still check email or take care of work business while they're away.